Internet
Get more with myNEWS
A personalised news feed of stories that matter to you
Learn more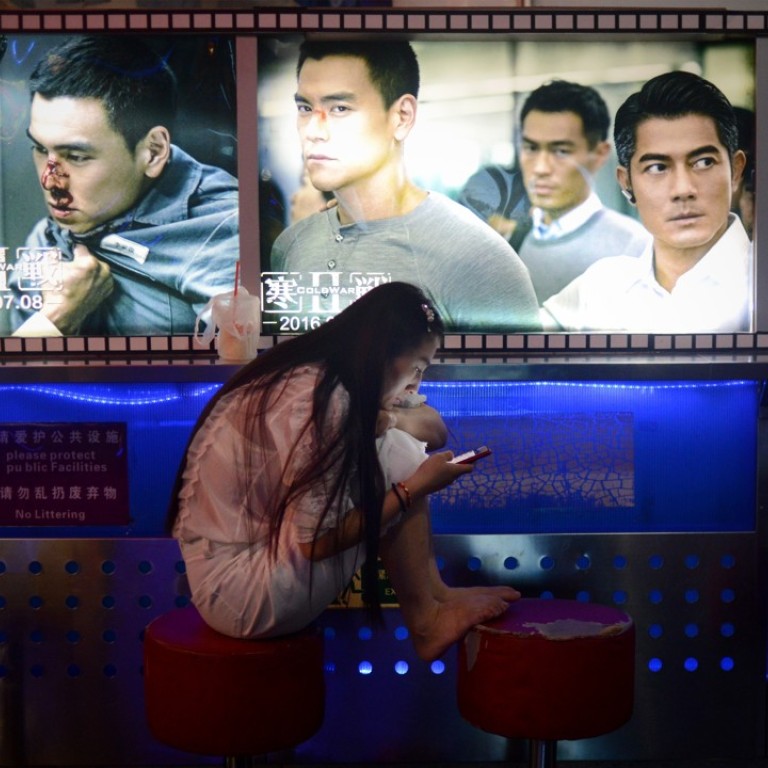 RealNetworks hits mother lode in China's booming market for video streaming
When Google pulled its internet search service out of China in 2010 after deciding to stop complying with the country's censorship laws, the company's relationship with Beijing soured. Every Google-affiliated product and service, from Gmail to YouTube, and even Google Docs, have since been blocked.
The absence of the US tech giant in the world's second-largest economy presented an opportunity for competitors. RealNetworks, the Seattle-based firm that developed RealPlayer, one of the first media players capable of streaming audio and video that became popular in 90s, was willing to fill the gap.
"Google has a complex relationship with the Chinese market, the fact that Google is one of our major competitors may have helped us a little bit in China, that's hard to say," said the company's founder Rob Glaser in an interview in RealNetworks's office in Beijing.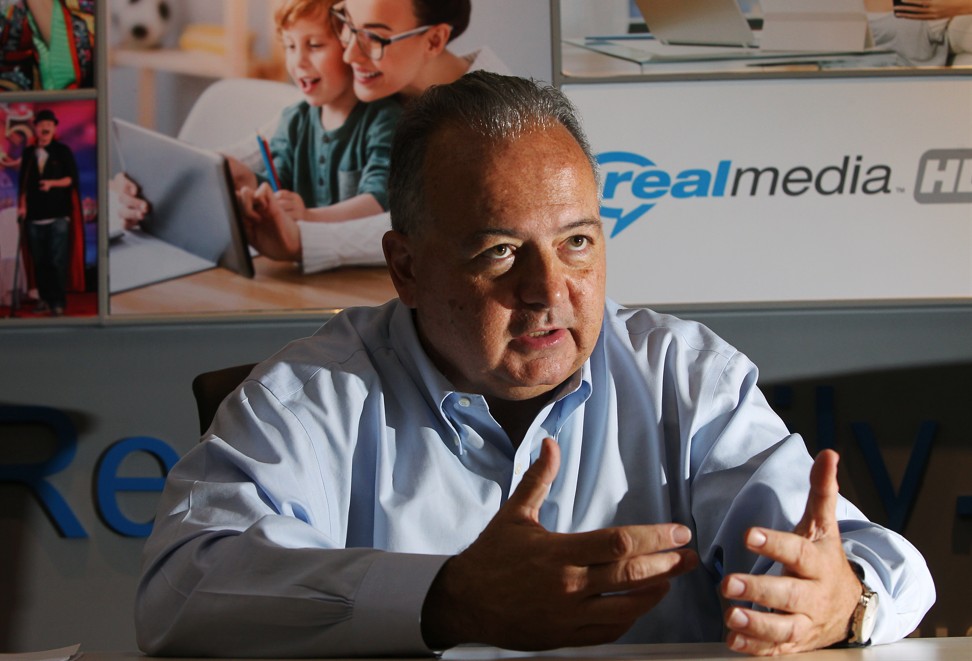 The provider of streaming digital media's main operation in China is a licensing business. Last week, RealNetworks announced that digital broadcasting network CIBN Oriental Network (Beijing) Co. will implement RealMedia HD, a video compression technology. CIBN is a venture between state-owned international radio broadcaster China Radio International and other private firms such as Youku-Tudou, which operates China's most-watched video streaming service. Alibaba Group Holding, owner of Youku-Tudou, also owns the
South China Morning Post
.
While US firms such as Google and Facebook have been reluctant to partner with local state-associated companies, RealNetworks have done the opposite.
"We are focused on getting our technology used in the broadest possible way in the market. We were not focused on other agenda," said Glaser.
What's more, RealNetworks took an unusual step to build the next generation technology in its own research and development centre in Beijing three years ago, he said.
The leading players in video compression format are often known by the name of the technology and are developed by groups of mainly US and European companies in the tech industry.
Widely used products include Google's VP9, developed initially for its popular video platform YouTube, and its successor AVI, developed by a consortium of tech firms such as Amazon, Cisco, Google, Intel, Microsoft, Mozilla, and Netflix. H.264 and H.265, meanwhile, are coded by standard bodies operated by international firms.
"Compared to H.264, we probably save, depending on the type of content, 40 or 50 per cent of the file size created with the same quality, [it means] half the size with H.264," he said. The technology provides "the best bang for the buck, so to speak, the best quality at the lowest bandwidth."
China, the world's largest mobile phone market, is also laying the infrastructure for the so-called fifth-generation (5G) telecommunications network, which is theoretically at least 20 times faster than existing technology, allowing for more data and video to be downloaded. And this is the area Glaser said that RealNetworks has an edge over its competitors.
"Because there's so much urban density…because China has grown so fast, the infrastructure is often strained to deliver broadband experience and fast wireless experiences," he said. "A technology like ours in video compression is especially valuable in this market where people are trying to get the best possible quality that they can in bandwidth constrained environment."
Glaser, who returned to run RealNetworks in 2014 officially as its chairman and chief executive after quitting the company he founded in 2010, is confident about business growth in China.
The company posted a 2016 revenue of US$120.5 million based on generally accepted accounting principles (GAAP) for all of its divisions, without breaking out its China earnings. Glaser described China as a "significant" part of a US$30 million operation.
RealNetworks took a hit after the dot-com bubble burst. The technology it pioneered has been overshadowed in recent years by Spotify and Netflix, which offer streaming services in music and TV without the need to store media locally.
Glaser said RealNetworks has now stabilised and it's "set up to grow now and the future". "We have to move our technology forward because the industry doesn't stand still."