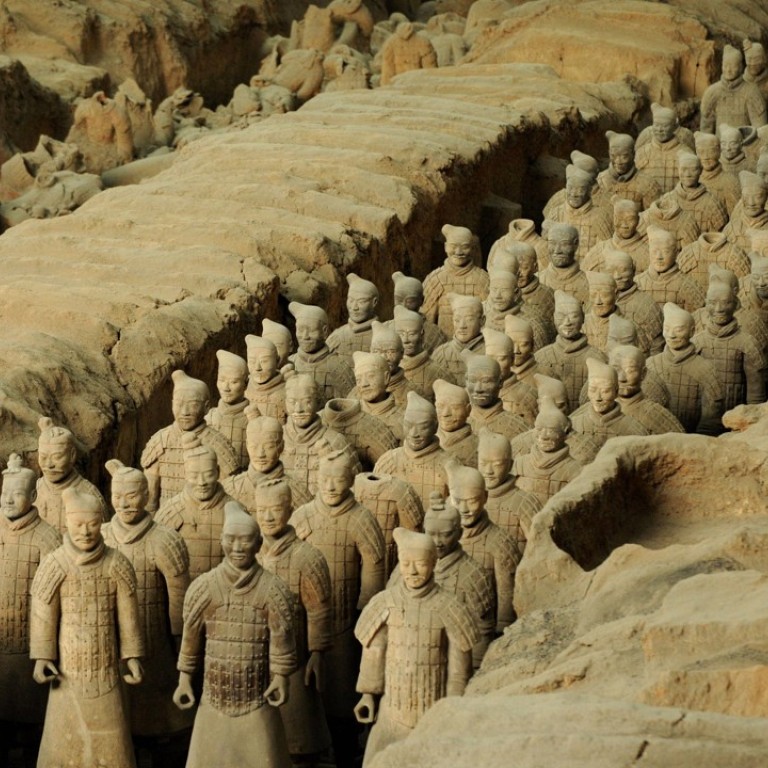 Why Xian has some way to go to become an innovation hub
Shang Weiping founded his own company when he was a 28-year-old graduate student at the technology-focused Xidian University in Xian, the ancient capital of west China and present-day capital of Shaanxi province.
His firm, Sharpen Info Tech, has developed and patented a communication technology that does not rely on pre-existing infrastructure, a form of decentralised wireless network that works without routers or access points. The next step is to take that technology from the laboratory stage to large-scale commercial use.
That might sounds easy enough in a city bent on becoming a major technology hub, one of 17 recently singled out as such by the State Council – China's cabinet – and allowed to offer favourable policies to spur innovation.
But a lack of local industries suitable for his product – or "applicable scenarios" – means Shang has found it difficult so far to commercialise it on any reasonable scale. The company sold one patent to Huawei Technologies two years ago, but Shang knows he can't rely on selling technology to big companies.
To create a sizeable business, it is vital that he finds scenarios in which the technology is needed on a massive scale and can go on to make customised products for them; without applications in the real world, any cutting-edge new technology is little more than a toy for scientists and researchers.
Sharpen Info has tried some of its applications in sectors such as electricity provision and city surveillance systems, but with limited success. They have participated in numerous technology contests, won awards, and received small investments from local governments and alumni.
But big orders and profitability remain elusive, and Shang's team – mostly graduates from Xidian University that only know technology – lack commercial operation skills.
"The biggest bottleneck now is to find suitable industries for application. To realise that we need bigger funds that not only provide money, but more importantly resources," Shang said.
Shang's story embodies one of Xian's drawbacks as a potential centre of entrepreneurial excellence. Many young would-be entrepreneurs there speak of the difficulty of finding an industrial-scale use for their inventions.
The city, perhaps better known outside China for its Terracotta Warriors and being the start point of the Silk Road, aspires to be the country's answer to Silicon Valley. In that respect, it is like countless other Chinese cities.
Local governments have poured billions of yuan into launching equity investment funds, building start-up accelerators and subsidising entrepreneurship; funding and support are not the problem.
For example, Sharpen Info's office is provided by the city's science-technology bureau for free. Xian Software Park offered it a 2,000 square metre space for the 20-plus staff. "It's too big for us," said Shang, who turned down the offer.
The city, like the others selected by the State Council as national "innovation demonstration zones", has some unique advantages. Home to more than 90 universities and colleges, including some very prestigious ones, it churns out 350,000 graduates every year. Thanks to the legacy of the Mao era, the city is also crowded with defence, aviation and aerospace institutions and firms, providing great potential for their leading technologies to be tailored for civilian uses.
But the hurdles seem as numerous as the advantages: there is, according to some start-ups and investors, an absence of robust industrial clusters and no mature venture capital culture to speak of. In addition, many of the start-ups themselves appear hamstrung by an anxiety about expansion, reluctant to take their products to the wider world.
Helen Li, general manager of Bole Investment, a joint venture between China Merchants Group and Plug&Play, a Silicon Valley start-up incubator, is all too familiar with this last phenomenon.
She said when Plug&Play first came to Xian in early 2016 and reached out to local start-ups, offering to link them up with domestic giants and overseas investors, the reaction was surprisingly lukewarm.
"They felt Plug&Play is too 'international' and 'lofty' for them," Li said. "They would say 'I'm open to investors', 'I want to connect to their resources', but when the real chance come, they'd say 'wait a minute. I'm not ready'.
"The unspoken fear is that their technologies would be emulated if exposed to outside investors. This is unimaginable on the east coast, where start-ups would jump at the opportunity."
Her frustration is shared by many out-of-town investors. Bian Yijing, a partner with Eelion Capital, a Shanghai-based private equity fund, had studied several promising Xian technology companies but stopped short of making an investment.
These firms, advised to boost their national footprint through buyouts in eastern China, seemed intimidated by what they saw as a troublesome process.
"Golden opportunities are fleeting," Bian said. "For national funds like us, we have to consider the opportunity cost of investing in Xian. Funds also have a five to seven year period so we can't wait long."
Li, herself a Xian native, said the entrepreneurship environment is improving, with more start-ups signing up for the accelerator programme. This year's participants were much better projects than last year's, she said.
But she would like to see her city do more to catch up with rival tech hubs such as Chengdu and Hangzhou.
"Xian has got great potential. But I'd say without action potential is just potential."
This article appeared in the South China Morning Post print edition as: Ancient city offers hope and anguish for cutting edge firms