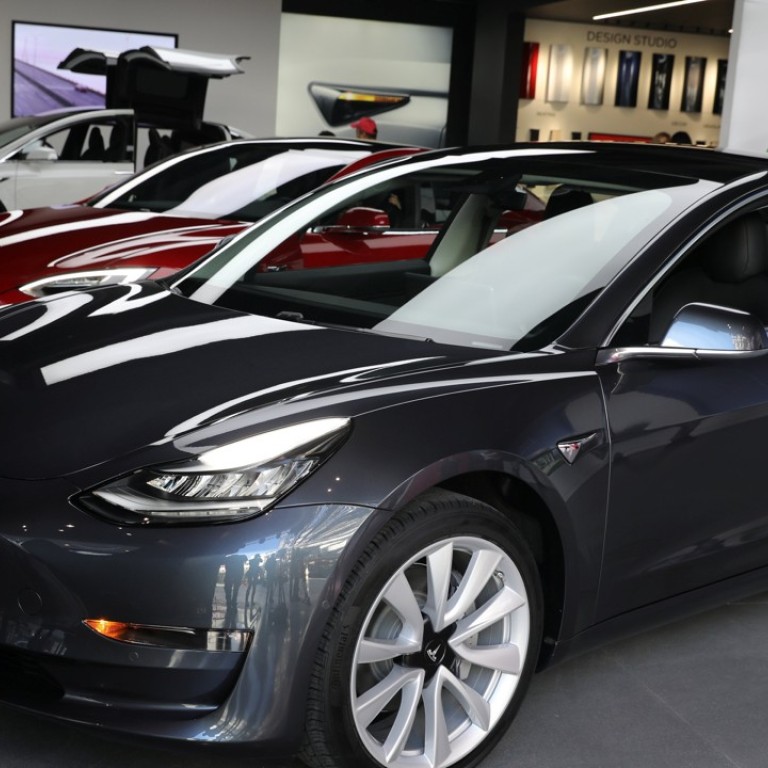 Baidu leads Tesla, Uber and Apple in developing self-driving cars
A study by Navigant Research puts Apple and Tesla at the bottom when it comes to autonomous driving leadership, while traditional automakers rank at the top.
Baidu, which bills itself as "China's Google", has leapfrogged Tesla, Uber and Apple in the global race to build self-driving cars, according to a study.
The Beijing-based company, which has invested heavily in developing artificial intelligence and applications for autonomous driving, outranks the US trio in a study conducted by Navigant Research, which recently released its 2018 leader board report on an automated driving vehicles.
In the annual report, the US-based research company ranked 19 companies involved in developing self-driving cars, scoring them on 10 criteria, from the company's technology, vision, to its strategy to commercialise products and their quality. Based on the score, companies are divided into four categories.
Baidu was rated among "contenders" along with companies such as Toyota, Jaguar Land Rover and Hyundai Motor. The Chinese company had moved up from the "challengers" section, leaving Tesla, Uber and Apple to the lowest-ranked category. The traditional automotive giants of General Motors, Volkswagen and Ford dominated the top tier, together with Google's Waymo self-driving unit.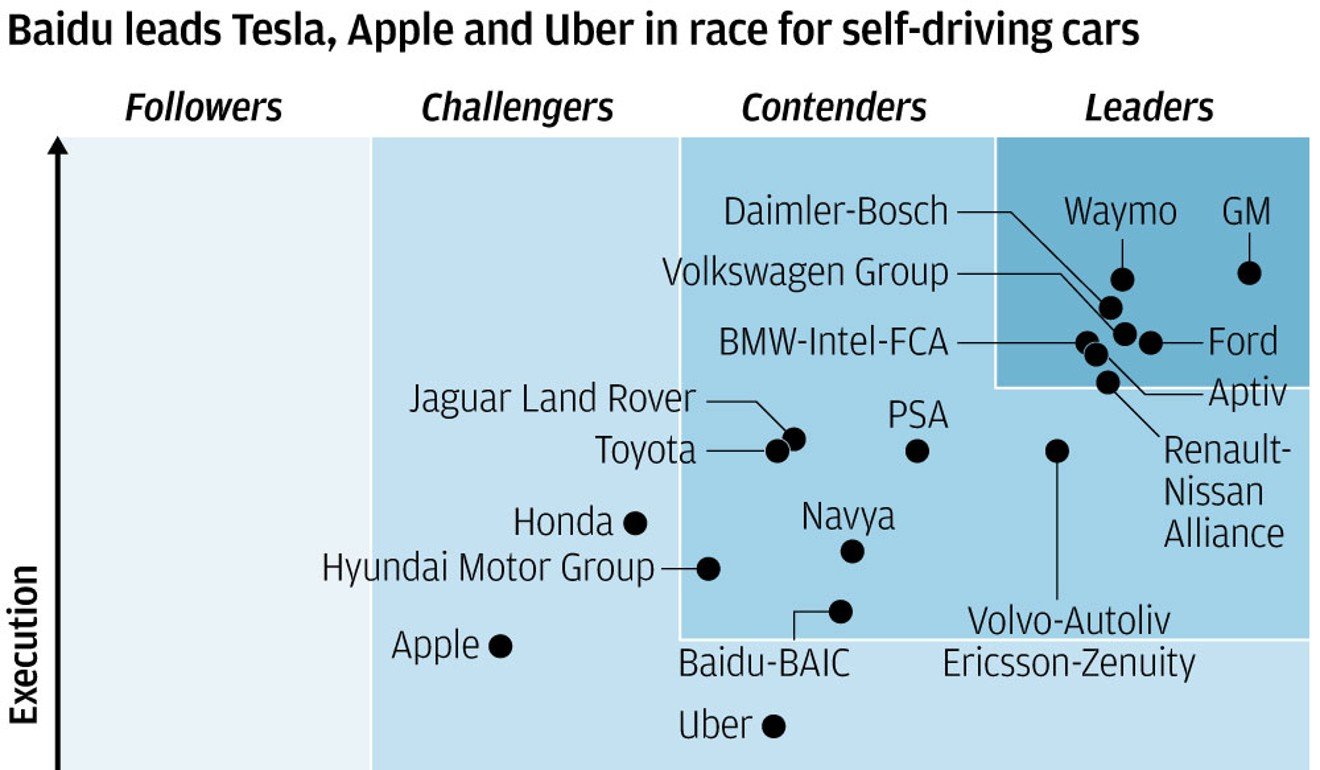 As part of China's hand picked champions for artificial intelligence, Baidu has been charged to develop autonomous driving. At the CES technology show in Las Vegas earlier this month, Baidu chief operating officer Lu Qi said that China is closing the gap with the US rapidly in AI, thanks to strong government support and the country's huge population size, which are key ingredients in promoting the development of the technology.
The results are a surprise given widespread perception that technology companies would upend traditional car manufacturers in the race to automate vehicles. Tesla, which captured popular imagination when it debuted its "Autopilot" function in October 2014, remains in the "challengers" category after parting ways with Mobileye in 2016 following a fatal crashing involving one of its vehicles on the Autopilot mode.
Tesla has "struggled to reach the same level of functionality with its in-house developed system" since ending its relationship with the Israeli self-driving technology company, Navigant said in its report.
Apple, Uber and Tesla didn't immediately reply to emailed requests for comment. Baidu said it does not comment on rankings or comparisons with other companies.
Autonomous cars are widely regarded as the holy grail of artificial intelligence development because navigating in a real-world environment, which is messy and unpredictable unlike in controlled settings such as a test circuit, is difficult. While many vehicles now come with assisted driving functions that can keep to lanes, maintain cruising speeds on motorways or warn of potential collisions, full autonomy is still some years away.
The only tech company in the "leaders" group is Waymo, which has partnered with the likes of Fiat-Chrysler, Lyft and Avis to help address its main weakness – the lack of experience in building, maintaining, and owning a fleet of vehicles.
This article appeared in the South China Morning Post print edition as: Baidu leads Tesla, Uber in self-driving car rankings