Internet
Get more with myNEWS
A personalised news feed of stories that matter to you
Learn more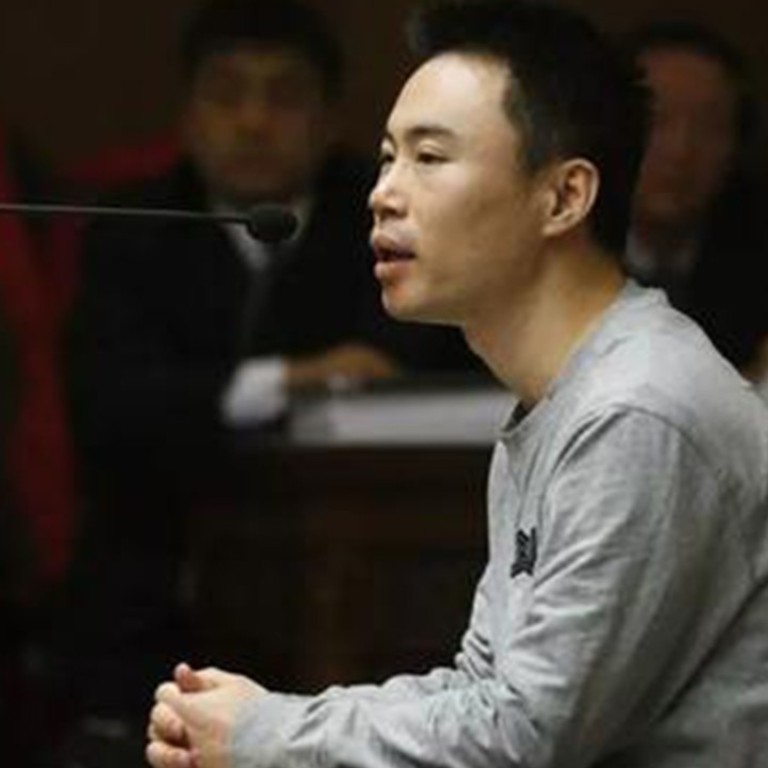 Out of prison, does China's former video-streaming king Wang Xin have a second act?
Wang Xin's Qvod had 80 per cent of China's online video-streaming market with 500 million users before he was convicted of distributing 'obscene materials'
Wang Xin, one of the pioneers of China's online video-streaming market, looks to be in search of a second act as he shared his views on artificial intelligence (AI), blockchain and other topics in technology following his release from prison on Wednesday.
The controversial Chinese internet entrepreneur was handed a three-and-a-half-year prison sentence and fined 1 million yuan (US$159 million) in 2016 by the Beijing Haidian District People's Court, which found him guilty of "distributing obscene materials for personal gain" as his online business provided easy access to pornography and various pirated content.
Separate posts by family and friends on Sina Weibo suggested that a comeback could be in store for the 38-year-old Wang, who discussed his views on the latest trends in China's red-hot technology market at a dinner after his release.
"I firmly believe that in the near future there will be another legendary story of master Wang," said He Xiaopeng, the co-founder and chairman of electric car start-up Xiaopeng Motors, in a Sina Weibo post on Wednesday.
He described Wang as being "in good health and synchronised mind like us" as the newly freed entrepreneur discussed various hi-tech developments, such as AI, video streaming and blockchain.
In addition, He posted group photos with Wang alongside David Li Xueling, the co-founder and chairman of video-based social network YY, and Michael Yao Jinbo, the chairman and chief executive of Chinese online classifieds platform operator 58.com.
He subsequently deleted that post and photos from his Sina Weibo account. Neither Wang nor YY's Li could be reached for comment on Thursday. Xiaopeng's He did not reply to an inquiry made via WeChat, while calls made to 58.com's Yao were not answered.
While Wang's business reputation will need rehabilitation after his conviction and stint in prison, he will find a market that is fostering the development of a growing number of technology start-ups.
China's hi-tech boom has minted a new generation of billionaires who are involved in fields like online shopping, mobile gaming or AI rather than property development or traditional financial services.
The government has also encouraged increased entrepreneurship to ensure enough jobs for the world's most populous nation, while steering the economy away from the old, foreign investment-led manufacturing model to one that is grounded in innovative, internet-related technologies.
It is a trend that supports advanced automation through such hi-tech developments as the internet of things, big data analytics, cloud computing and AI.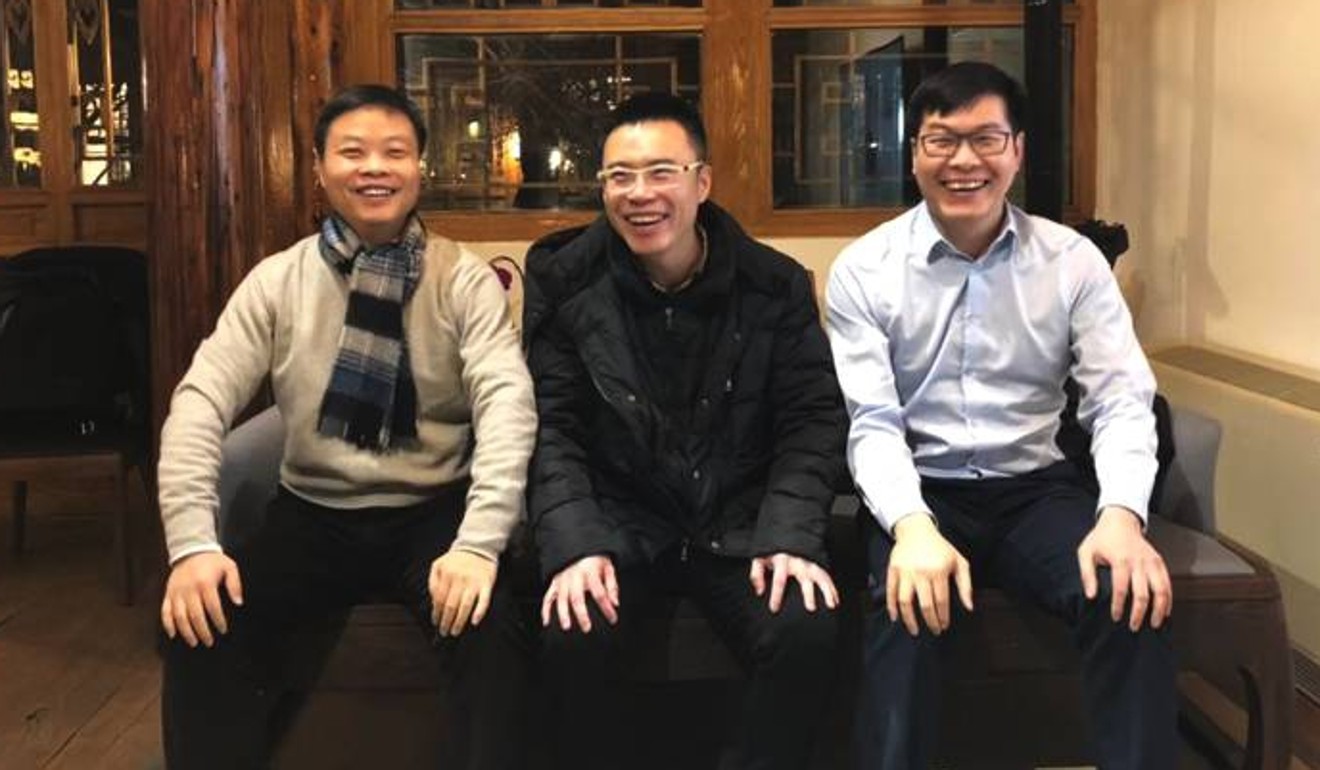 Wang, a graduate of the Nanjing University of Posts and Telecommunications, founded Shenzhen-based online video service Qvod Technology Co in 2007 after working at Shanda Interactive Entertainment.
Qvod gained notoriety for peer-to-peer video-streaming platform called Kuaibo, which allowed users to watch mostly pirated video and pornography, as well as a popular desktop video-editing software.
By 2011, Qvod had a reported 80 per cent share of the video-streaming market in China and about 500 million users.
In November 2013, a coalition of the country's biggest online video providers – including Tencent Holdings, Youku Tudou and Sohu – sued Qvod for unauthorised video sharing.
When police started investigating Wang later that year for repeated violations of copyright law and for spreading pornography online, he fled overseas and was on the run for about 110 days.
He was apprehended by Interpol in August 2014 at an unspecified country and repatriated back to the mainland, according to a Xinhua report at that time.
After Wang was charged in 2015, the police reported that most of the videos found in Qvod's servers were pornographic content.
Three other Qvod executives were each handed prison sentences of up to three years and three months, and fined 500,000 yuan each by the Beijing court in 2016. Qvod was fined 10 million yuan.
A report by Global Times, a government-backed newspaper, said Wang showed remorse for his actions during the trial. It quoted him as saying that "faced with the choice between social responsibility and company interests, I chose the latter".
Qvod's official website remains live. A post dated January 2017 on its homepage said the company has not released any new video-streaming players.
In a post dated January 27 this year, the Sina Weibo account owned by Wang's wife, who has more than 160,000 followers, thanked Wang's supporters ahead of his release.
It received almost 2,400 comments, with the top-voted commenter stating his belief that Wang "will stage a comeback in business". Wang's wife did not respond to inquiries made via Weibo.
Additional reporting by Sarah Dai