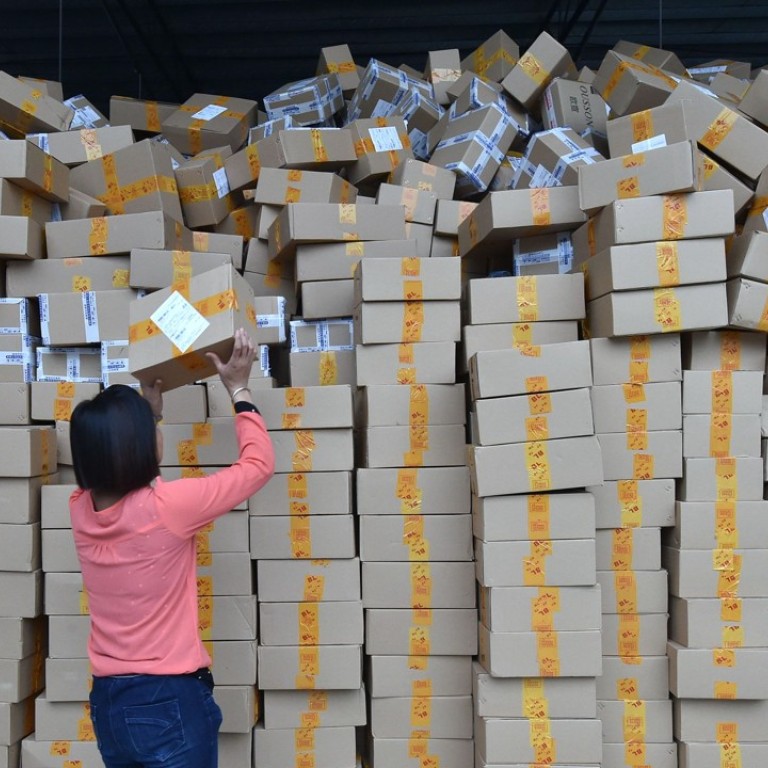 How online shopping minted Tonglu's billionaires and made it China's happiest county
Tonglu, with a population of about 400,000, is home to four of the biggest courier companies in China. The four companies together delivered more packages than the entire US combined.
Tonglu in China's eastern coastal province of Zhejiang has achieved the distinction of being the country's "happiest" county for three consecutive years from 2015.
The ranking by the China Institute of City Competitiveness had coincided with the exponential surge in e-commerce activity across the country, which created huge demand for express parcel delivery and logistics companies known as kuaidi – the hometown business of Tonglu.
Four of China's biggest courier companies – STO Express, YTO Express, ZTO Express and Shanghai Yunda Express – are based in Tonglu, located on the banks of the Fuchun River. The county is an 88-kilometre drive away on the G25 road from the provincial capital of Hangzhou, where e-commerce giant Alibaba Group Holding is headquartered.
The Tonglu gang, as the four companies have come to be known, processed a combined 15.4 billion parcels in 2016, which was 18 per cent more than the total 13 billion units handled in the United States in the same year.
While Alibaba and online shopping rival JD.com have adopted big data analytics and artificial intelligence to help raise the efficiency of their own logistics operations, human couriers are still required to get packages into the hands of individual consumers.
Such demand has enabled entrepreneurs in Tonglu, with a population of about 400,000, to build China's express delivery industry, which handled 101 million parcels a day last year. China has been the world's largest market for courier services since 2014.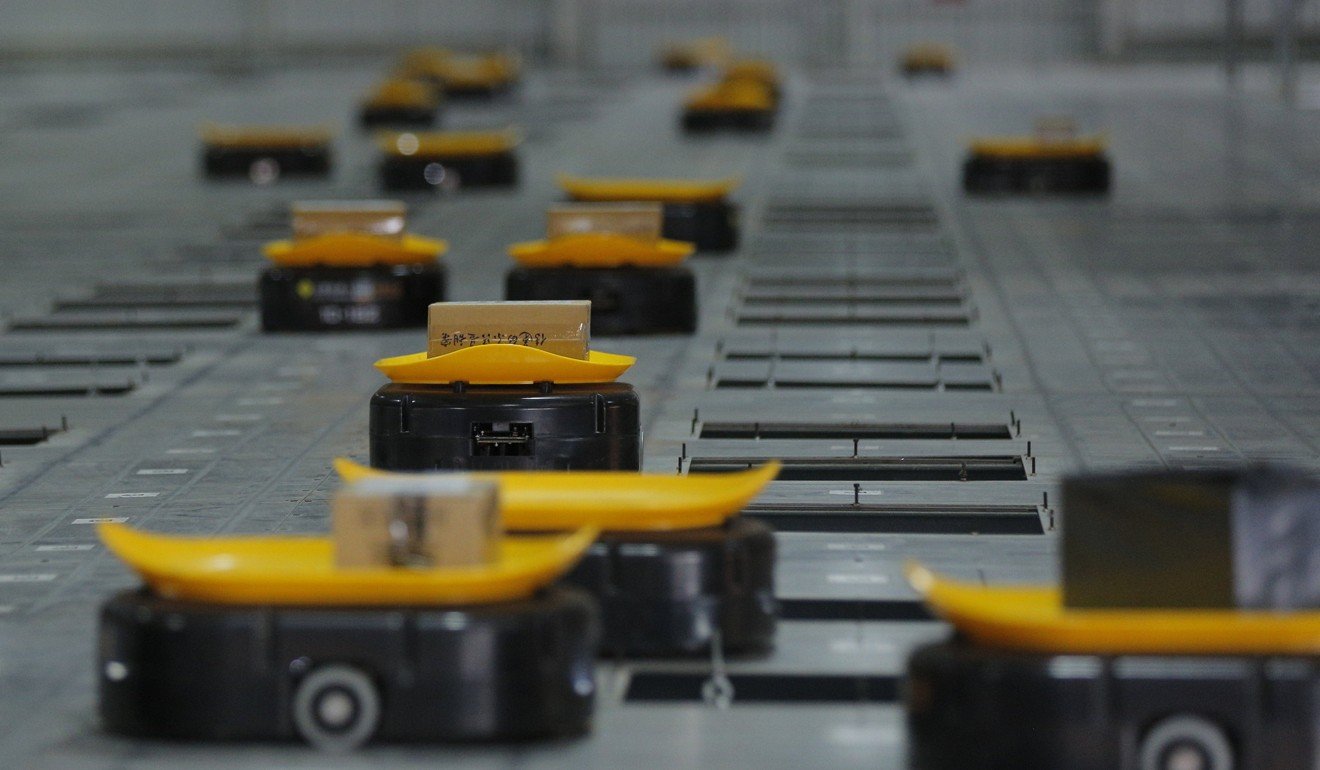 Tonglu native Nie Tengfei, who had previously worked in a dyeing mill, established in 1993 the county's first express delivery service company, STO Express, with his wife Chen Xiaoying. They roped in their friends and family as the business grew.
Chen and her brother, Chen Dejun, took over business after Nie died in a car accident in 1998.
STO Express became the first parcel delivery firm in China to go public in 2015 after it closed a US$2.6 billion reverse takeover deal with a Shenzhen-listed valve maker, making the Chen siblings billionaires. As of this week, they had an estimated net worth of US$3.2 billion, according to Forbes.
Amid all that success, the founder of STO Express had not been forgotten. There is a "Tengfei" Bridge erected in Tonglu to honour the memory of the industry pioneer.
In 1999, after his death, Nie's brother Nie Tengyun left STO Express and started his own courier company, Shanghai Yunda Express. The company went public in 2016 after it completed a US$2.7 billion reverse merger deal with Shenzhen-listed Ningbo Xinhai Electric. Nie Tengyun and his family had a combined net worth of US$3.4 billion.
The third of the Tonglu gang, ZTO Express, was also founded by an STO Express alumna. Lai Meisong was a classmate of STO Express's chairman Chen Dejun and worked STO Express before leaving to start ZTO Express in 2002.
ZTO Express raised US$1.4 billion on the New York Stock Exchange in the biggest initial public offering of 2016, boosted by investors' optimism over e-commerce growth in China. Lai's net worth is estimated at US$3.2 billion.
The last of the quartet, YTO Express, was started by Zhang Xiaojuan, who served as a financial officer at STO Express before starting out on her own. Zhang was also a classmate of Chen, STO Express's chairman
In 2000, Zhang and husband Yu Huijiao co-founded YTO Express. In 2015, their company landed an undisclosed amount of investment from Alibaba, which owns the South China Morning Post, and Yunfeng Capital, a private equity and venture capital firm co-founded by Alibaba executive chairman Jack Ma Yun.
YTO Express went public in 2016 after a reverse merger with Shanghai-traded clothing maker Dalian Dayang Trands, giving the couple a net worth of US$5.8 billion.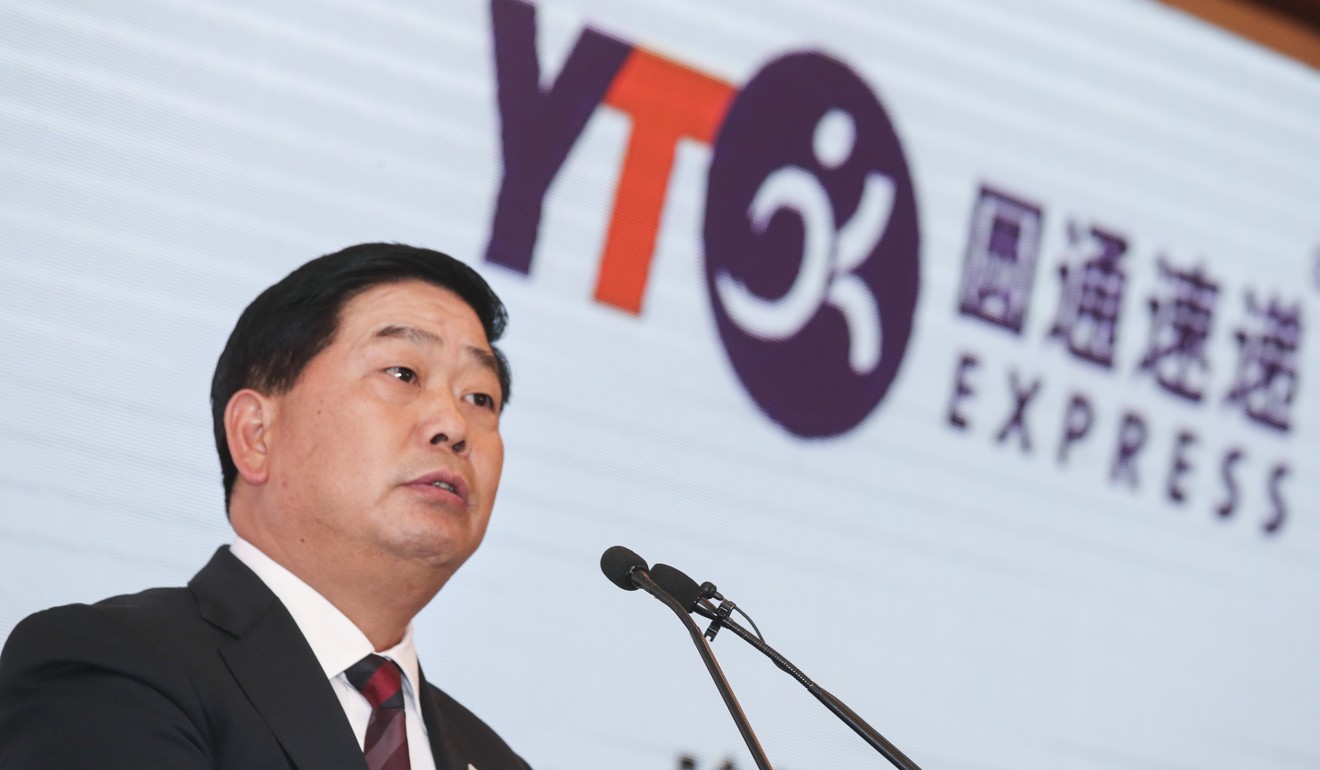 Much like how Wolfsburg in Germany is an automobile town with Volkswagen as its biggest employer and Kurobe in Japan is known for its zips, China has its share of company towns devoted to a single trade. Qiatou in southern Zhejiang, for example, is known as the "button capital of the world" because it supplies the bulk of the world's fasteners.
In Tonglu, there were an estimated 2,500 express delivery service companies founded or managed by businessmen from the county in 2015.
Before Tonglu became a one-trade town, its early courier providers were initially involved in so-called black delivery services in the 90s, when the state-owned China Post was the sole organisation authorised to conduct express parcel deliveries in the country.
The easing of policies on private delivery services in 2009, along with the rapid development of online retail across the country over the past decade, helped make billionaires of the founders of Tonglu's four major kuaidi, which are now publicly listed companies.
In the typical Chinese-style model of running a business, those kuaidi entrepreneurs invited family members, classmates and other friends in Tonglu to join them in their enterprise.
"Previously, the villagers who conducted parcel delivery services were too ashamed to go back home during Lunar New Year [because their business was not protected by law and provided low profits]," a Tonglu resident with the surname of Wang wrote in a post on Chinese microblog Sina Weibo.
"Now they have become billionaires, and built canteens and nursing homes in the county. We villagers [in Tonglu] have become rich, with some of us earning 1 million yuan a year."
One million yuan is almost 10 times the average annual salary of 106,000 yuan made last year by fresh graduates from Tsinghua University, which together with Peking University rank as the top universities in China.
"When someone makes money, he will bring his county fellows to join the industry … I believe that is the main reason why the four biggest courier companies came from our county," said Wang. "People who were born in Tonglu are very hardworking, and we help each other because we are afraid of poverty."
In 2013, New York-traded Alibaba looked to strengthen its ties with China's express delivery services industry when it established a consortium to build an advanced nationwide logistics infrastructure to raise efficiency in the country's logistics industry, which would improve support for both e-commerce merchants and consumers.
STO Express, Shanghai Yunda Express, ZTO Express and YTO Express are part of the 14 courier firms in the consortium that helped establish Cainiao Network, the logistics affiliate of Alibaba.
It was estimated that as much as 70 per cent of the business generated by the four major Tonglu courier companies rely on Alibaba's core e-commerce platforms, Taobao Marketplace and Tmall.
"I believe the e-commerce industry will continue to drive couriers' delivery business," said Wang Pinhui, an analyst at Industrial Securities.
That growth is most evident each November 11, when the world's biggest online shopping festival – Singles' Day – is held in China. Alibaba, which launched its first Singles' Day promotion in 2009, notched a record 168 billion yuan (US$26.5 billion) last November in gross merchandise volume, or the total sales transacted on its e-commerce platforms, in that 24-hour shopping event.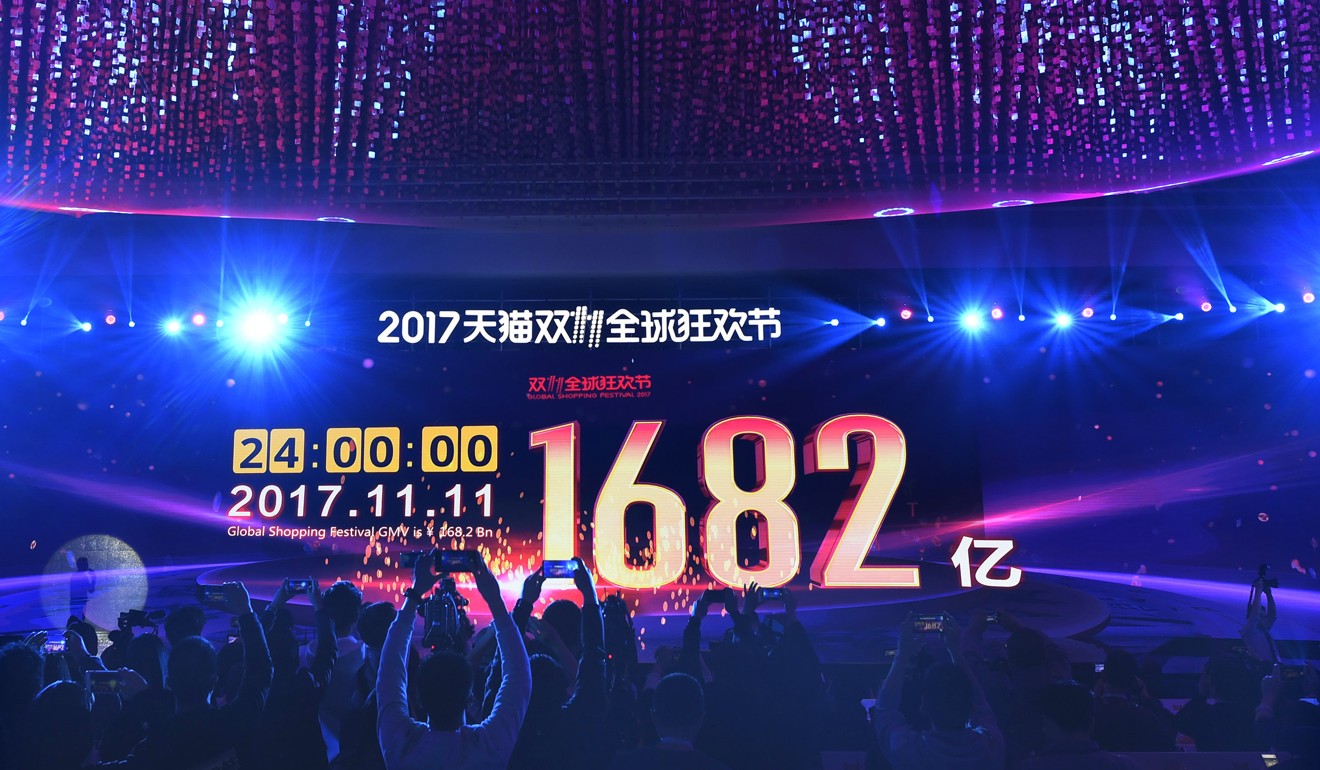 In a speech before the first global cross-border e-commerce conference in Beijing last week, Alibaba's Ma predicted that in the next 10 years "China can produce 1 billion parcel per day, and I am sure 15 per cent will be from cross-border business".
The Tonglu quartet, too, is seeking to expand overseas to serve the international business.
Shenzhen-based SF Express, which runs a fleet of cargo aircraft and an established international express delivery service, and JD.com, which recently raised US$2.5 billion from a range of investors to expand its logistics business.
Alibaba-backed YTO Express last year already set up its international headquarters in Hong Kong, with an eye on increasing support for cross-border e-commerce activities.
Online retail spending on foreign goods by mainland Chinese consumers was estimated by research firm eMarketer to have reached US$100.2 billion last year, driven by a growing middle class looking for high-quality imported brands and efforts by the country's large internet shopping platforms to meet that demand.