Apple
Get more with myNEWS
A personalised news feed of stories that matter to you
Learn more
Apple in talks to buy key mineral used in batteries as China secures bulk of global supply
The iPhone maker is seeking multiyear contracts to lock up its supply of cobalt, an essential ingredient in lithium-ion batteries for smartphones and electric vehicles.
Apple is in talks to buy long-term supplies of cobalt directly from miners for the first time, according to people familiar with the matter, seeking to ensure it will have enough of the key battery ingredient amid industry fears of a shortage driven by the electric vehicle boom.
The iPhone maker is one of the world's largest end users of cobalt for the batteries in its gadgets, but until now it has left the business of buying the metal to the companies that make its batteries.
The negotiations show that Apple is keen to ensure that cobalt supplies for its iPhone and iPad batteries will be sufficient, as the rapid growth in battery demand for electric vehicles threatens to create a shortage of the raw material. About a quarter of global cobalt production is used in smartphones.
Apple is seeking contracts to secure several thousand metric tonnes of cobalt a year for five years or longer, according to one of the people, declining to be named as the discussions are confidential.
Cobalt is an essential ingredient in lithium-ion batteries for smartphones. While smartphones use around eight grammes of refined cobalt, the battery for an electric car requires more than 1,000 times more.
Apple chief executive Tim Cook said earlier this month that the company's active installed base reached 1.3 billion devices worldwide as of January, up 30 per cent from two years ago.
The move to get more supplies of cobalt means the technology giant will find itself in competition with electric carmakers and battery producers to lock up cobalt supplies.
Companies from BMW and Volkswagen to battery producer Samsung SDI are racing to sign multiyear cobalt contracts deals to ensure they have sufficient supplies of the metal to meet ambitious targets for electric vehicle production.
So far, no major deals have been announced, although BMW's head of procurement told German daily newspaper Frankfurter Allgemeine Zeitung in early February that it was close to securing a 10-year supply deal.
Apple's first discussions on cobalt deals with miners were more than a year ago, and it may end up deciding not to go ahead with any deal, another person said.
An Apple spokesman declined to comment.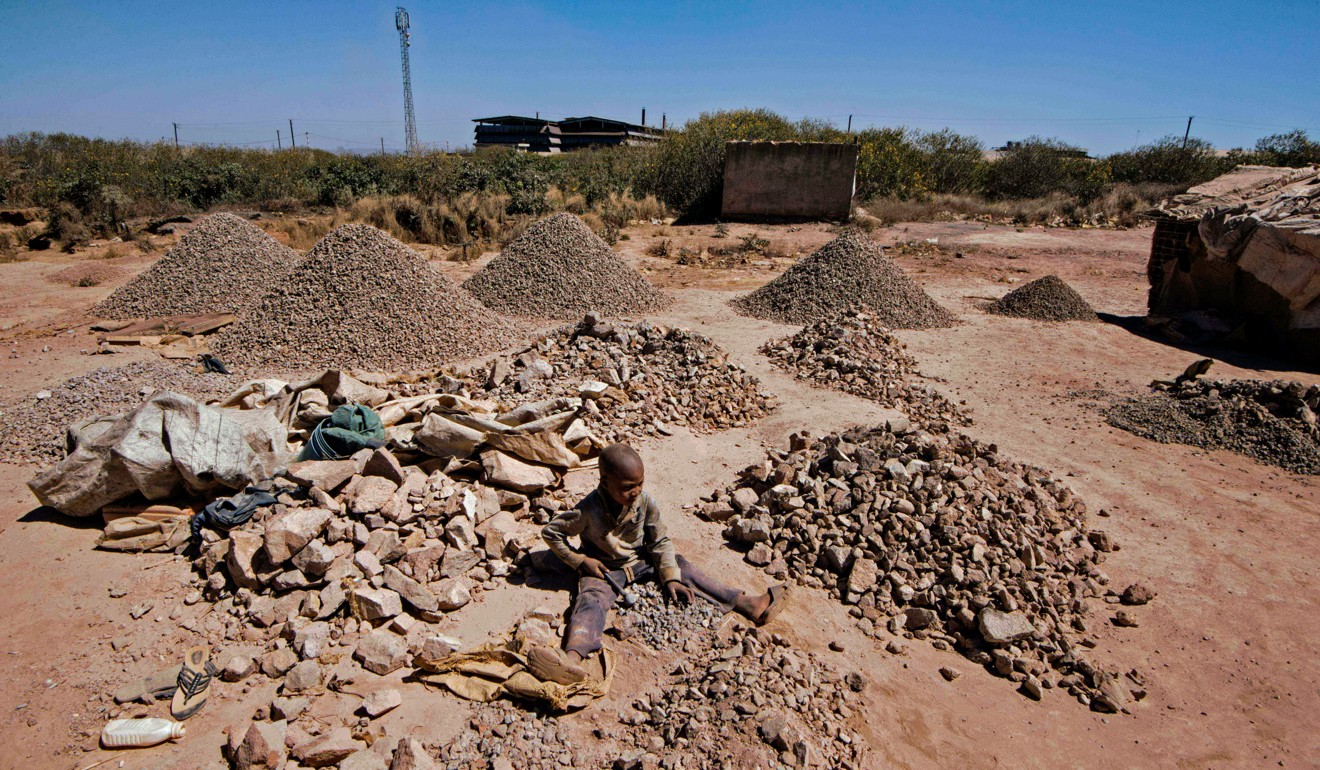 Ivan Glasenberg, the chief executive at mining firm Glencore, said late last year that Apple was among several companies that the Anglo-Swiss enterprise was talking to about cobalt, without giving further details.
The price of cobalt has more than tripled in the past 18 months to trade at more than US$80,000 a metric tonne.
Two-thirds of supplies come from the Democratic Republic of Congo, where there has never been a peaceful transition of power and child labour is still used in parts of the mining industry.
About 62 per cent of the world's cobalt supply is now controlled by China, and more than 90 per cent of that comes from Congo, according to metals consultancy CRU.
China, where most of Apple's devices are manufactured, is not only the world's biggest market for smartphones and electric cars, but also the largest consumer of cobalt around the globe. The country's cobalt imports from the Congo reached US$1.2 billion in the first nine months of last year.
Hong Kong-traded
China Molybdenum
, based in the central province of Henan, bought a 56 per cent stake in Congo-based copper and cobalt miner Tenke Fungurume Mining for US$2.65 billion in 2016. It was the largest private investment to date in Congo.
Tenke's mines contains one of the world's largest known deposits of copper and cobalt.
In recent years, Apple has stepped up its engagement with cobalt suppliers after the origin of the metal in its supply chain came under scrutiny from human rights groups.
In a report in early 2016, Amnesty International alleged that Apple and Samsung Electronics' Chinese suppliers were buying cobalt from mines that rely on child labour.
Last year, Apple published a list of the companies that supply the cobalt used in its batteries for the first time, and said it would not let cobalt from small-scale mines in Congo into its supply chain until it could verify that the "appropriate protections" were in place.
This article appeared in the South China Morning Post print edition as: Apple in talks to buy cobalt from miners