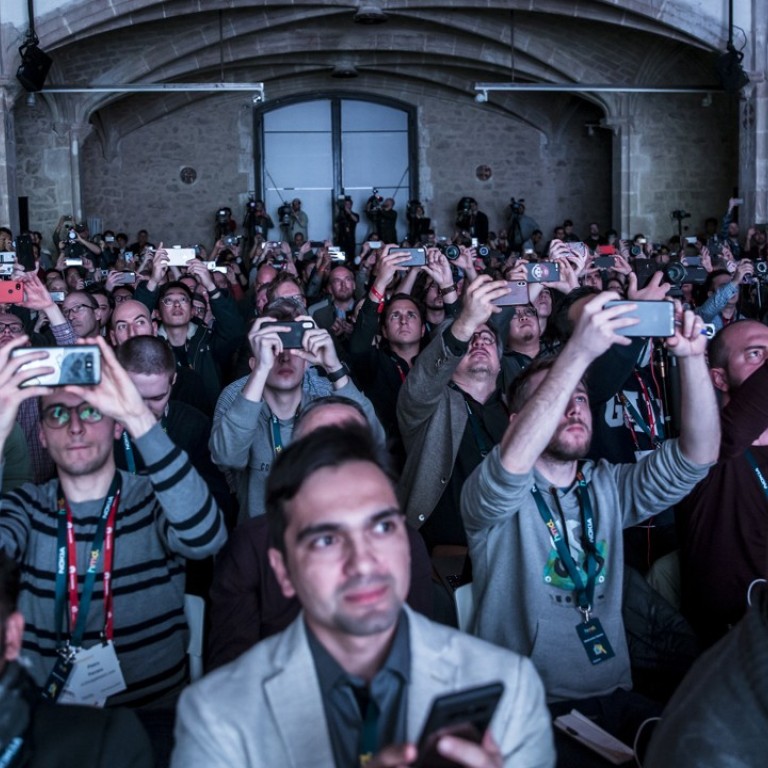 Here are snapshots on the eve of the world's biggest mobile industry gathering in Barcelona
Ahead of the opening of the Mobile World Congress, major brands are putting their best foot forward for an industry reeling from the first global decline in smartphone sales
Some of the biggest smartphone brands took the wraps off their latest devices on the eve of the opening of Mobile World Congress (MWC), a four-day event that is the largest exhibition and conference for the mobile industry, in Barcelona, Spain.
Samsung Electronics, Huawei Technologies, ZTE Corp and HMD Global, which develops mobile phones under the Nokia brand, were among the prominent companies that held separate product launches on Sunday, attracting a portion of the more than 108,000 attendees from 208 countries expected at the MWC from Monday to Thursday.
Chinese telecommunications equipment maker Huawei unveiled its first commercial 5G router for mobile network operators as well as a new notebook and tablet, while Samsung introduced a pair of premium smartphones – the Galaxy S9 and S9+ – to take on Apple's iPhone X in markets around the world.
HMD, however, continued to ride a wave of nostalgia for Nokia's 2G handsets by launching an updated, 4G version of the 8110 model – the "banana phone" featured in the 1999 dystopian, science-fiction film The Matrix.
These companies' efforts to drum up interest for their latest devices followed the first decline in smartphone sales in the fourth quarter of last year. Research firm Gartner last week reported a 5.6 per cent year-on-year decrease in global smartphone sales to 407.8 million units in the three months to December.
While many mobile professionals at the MWC are expected to attend keynote presentations by key speakers on industry trends such as 5G, artificial intelligence, blockchain and the internet of things, others will be busy roaming the event's exhibition floor, checking out the latest gadgets and innovation showcased by more 2,300 companies.