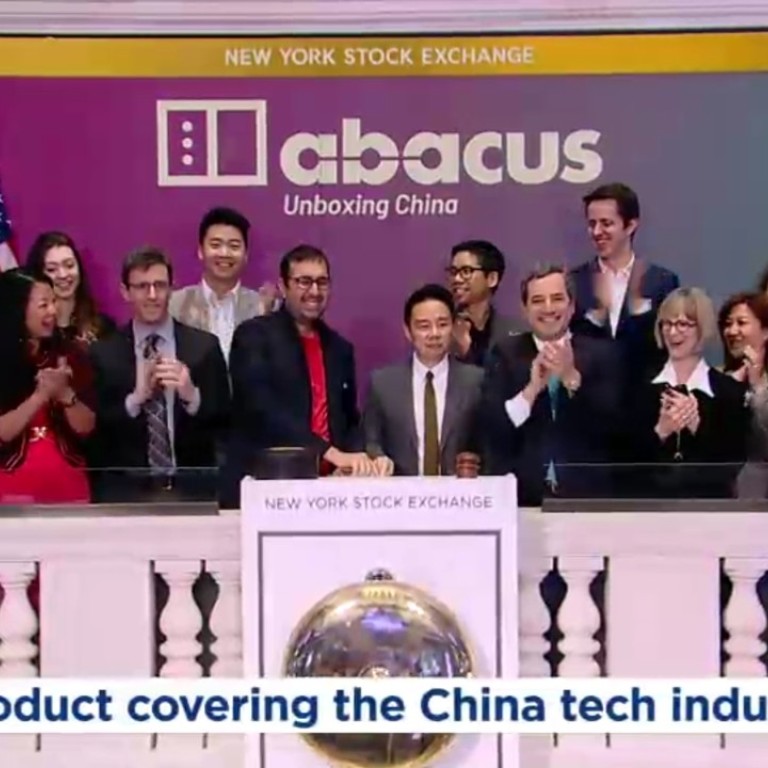 The Post launches Abacus, a news site that focuses on telling the story of China's tech industry
Abacus aims to tell the story of China's role in the global tech industry
Abacus, a news brand that covers the latest trends in China's technology industry, launched today in New York City, where the occasion was marked by the ringing of Friday's opening bell at the New York Stock Exchange.
"Gone are the days when every Chinese trend had a Western counterpart," said Abacus executive producer Ravi Hiranand. "That's where Abacus comes in. Our goal is to share what's happening in China and why it matters to the rest of the world."
With journalists in Hong Kong and the mainland, the site aims to tell the story of China's role in the global hi-tech industry through its coverage of key players, emerging companies and the latest gadgets.
The launch has come at a time when China's role in the tech industry is riding high, shedding its copycat image and even approaching parity with the United States in areas such as venture capital funding.
While the Chinese government has set the course for the country to take the lead in artificial intelligence and create a US$150 billion domestic AI market by 2030, the mainland is already leading the way in some areas.
Mobile payment transactions in the world's largest internet and smartphone market reached 81 trillion yuan (US$12.8 trillion) in the 10 months to October 2017.
Chinese consumers spend 50 times more on mobile payments than those in the US, thanks to the dominance of mobile payment apps, such as WeChat Pay and Alipay, in the world's second-largest economy.
"China's tech scene has evolved in ways very different from the rest of the world," said Hiranand, who joined Abacus from CNN. "The vast spread of mobile payment and QR codes has no parallel anywhere else."
The site's title is taken from the ancient calculating tool that some historians believe originated from China.
Abacus is a unit of the South China Morning Post.
This article appeared in the South China Morning Post print edition as: Abacus to chart China's rise as a tech pacesetter