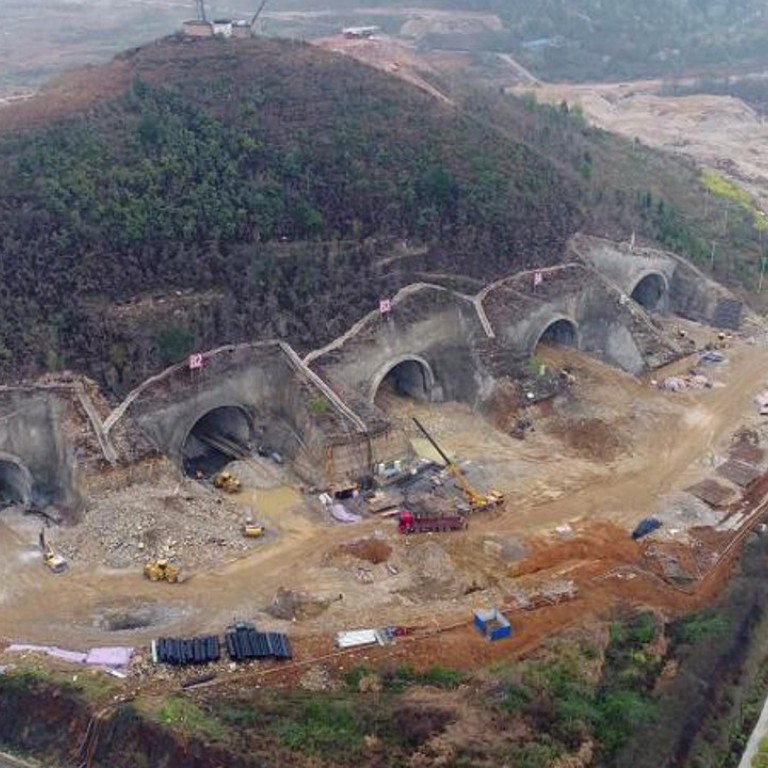 Tencent builds giant bomb shelter in remote Chinese province Guizhou to house WeChat data
Many large technology companies – including Tencent, Alibaba, Foxconn and Apple – have shown strong support for Beijing's goal to turn Guizhou province into a world-class hi-tech location
Guizhou, a mountainous landlocked province in southwestern China, may have been dealt a poor hand with its topography, compared with the country's economically vibrant coastal provinces where many industries are located.
But in a curious twist, that mountainous terrain is now helping put Guizhou, one of China's poorest provinces, on the path to prosperity.
Major technology companies have made the province their prime location for vast new data centres to store, process and manage the prodigious amounts of information created by the digital revolution, social media, e-commerce, gaming, video streaming and all the online traffic from more than a billion 
WeChat
users.
Tencent Holdings
, Asia's most valuable public company, already has construction underway for its largest such facility – the Guian Seven Stars Data Centre complex – at a new internet development zone and urban district in Guizhou.
Shenzhen-based Tencent has taken on the arduous challenge of building the complex on a 51-hectare site, which included more than 30,000 square metres of tunnelled areas inside a 100-metre-high hill. 
Five cavelike entrances, each measuring about 15 metres high and divided into two floors each, were bored on one side of a hill, according to a footage that was recently broadcast by state media China Central Television (CCTV). The huge cavern create inside will house tens of thousands of servers for Tencent's data.
A large, red metal gate has been installed at each of the cave entrances stands. The CCTV report said that each gate was built to the highest standards of civil air defence, which essentially makes Tencent's new data centre complex a giant bombproof shelter. 
By being built inside a hill, the data centre's design reportedly takes full advantage of the area's chilly weather to create a natural and effective cooling system for the servers.
Tencent, which runs the world's largest video games business by revenue as well as the multi-purpose mobile messaging and social media app WeChat, started construction of its data centre in Guizhou in June last year.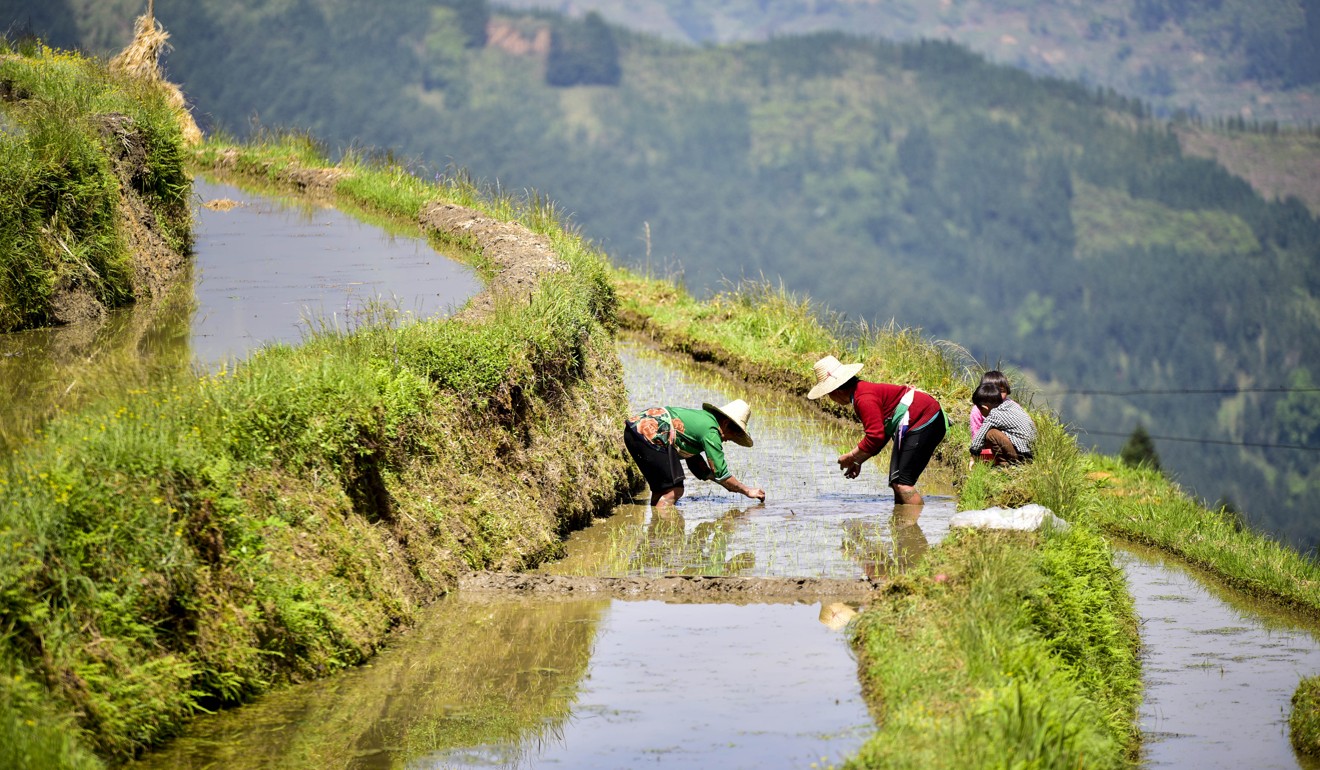 The facility will store Tencent's most essential data, said a statement from the Hong Kong- listed company.
Those infrastructure projects represent the strong commitment made by large technology companies to support Beijing's goal of turning the economically underdeveloped province into a world-class hi-tech location.
China's central government highlighted big data as a priority in 2014 as part of efforts to encourage more innovation as well as the upgrade of the country's economic structure.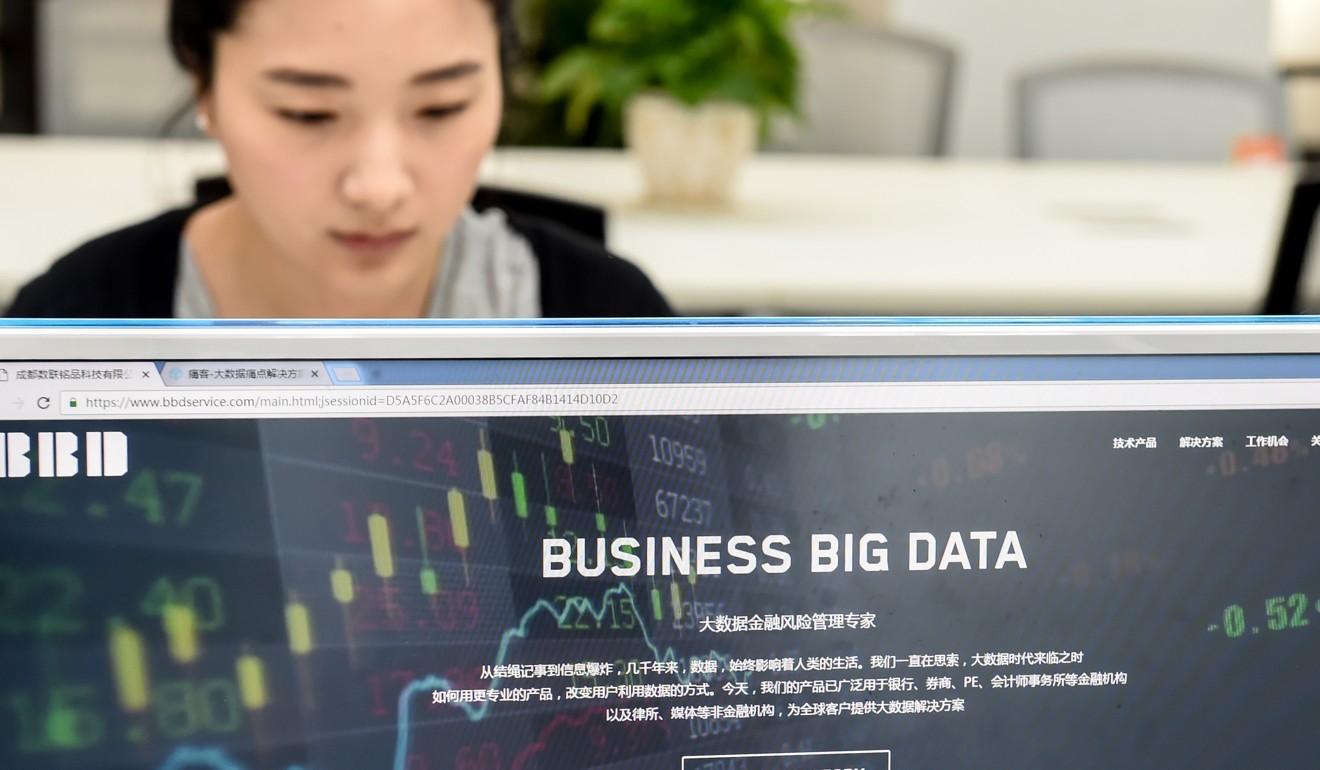 Guizhou's provincial government, which has been promoting itself as a leader in the big data industry since 2014, has been offering incentives to attract various internet and cloud services companies, as well as data centre operators.
Its efforts have included establishing experimental hi-tech zones and pilot programmes, and giving discounts on electricity from the province's bountiful supply of hydropower.
The province's cool weather, lack of earthquake risk, inexpensive land and cheap hydropower have lured many companies to set up data centres there. 
New York-listed Alibaba Group Holding, which is the parent of the South China Morning Post, signed a framework agreement with the Guizhou provincial government in 2014 to set up an industrial base for its cloud computing business and big data operations.
Taiwan's Hon Hai Precision Industry, the world's largest electronics contract manufacturer known by its trade name 
Foxconn
, set up a factory and a 500,000 square foot data centre in an industrial zone just outside Guiyang, the provincial capital.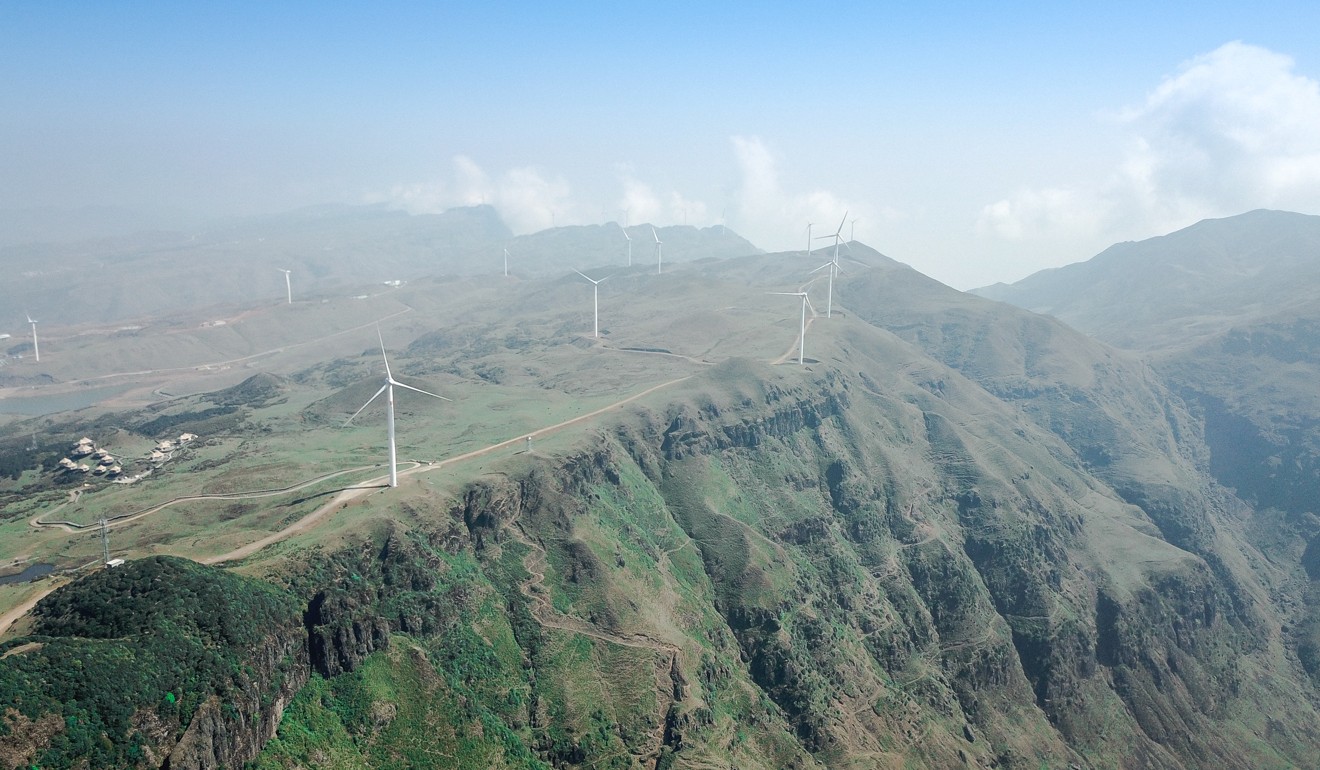 The average annual temperature in Guian is about 14 degrees Celsius, with a topography that is about 1,200 metres in elevation. That means the data centre's cooling system will directly benefit from the natural convection of air for about 70 per cent of the time each year, the CCTV report said. 
An operating temperature of between 23 to 25 degrees Celsius is essential to the performance and longevity of a data centre, according to Schneider Electric, a European energy management and automation specialist. It said a data centre's cooling system consumes the most electricity.
Other major enterprises that have set up their data centres in Guizhou included Huawei Technologies, China Mobile, China Unicom and China Telecom.
Huawei
, the world's biggest telecommunications equipment supplier and China's top smartphone brand, started building its new data centre in August last year right across Tencent's construction site. Huawei will store data from its operations in the new facility, which will have room for up to 600,000 servers, according to a Xinhua report. 
Guizhou has invested heavily to support its big data ambitions. Last year, it spent a total of 18 billion yuan (US$2.8 billion) in data transmission, software and information technology services, up nearly 70 per cent from 2016, according to the provincial statistics bureau.
A range of infrastructure investments last year cost 675.7 billion yuan, a 25.5 per cent from 2016. The Guizhou provincial government has been busy building motorways, roads and tunnels since 2015 to help put its hi-tech plans on the fast track.
Thanks to the huge investment, Guizhou's economic output grew 10.2 per cent last year, making it the fastest-growing province in China and helping more residents escape poverty.
The provincial government has said more than seven million of the province's 36 million inhabitants were lifted out of poverty between 2012 and 2016.
Still, one big issue for Guizhou and the companies that support the province's hi-tech initiative is attracting skilled people to work there.
Out of a total population of 40 million, 11 million people in Guizhou live below China's official rural poverty line of 2,300 yuan a year, according to the World Bank in 2016.