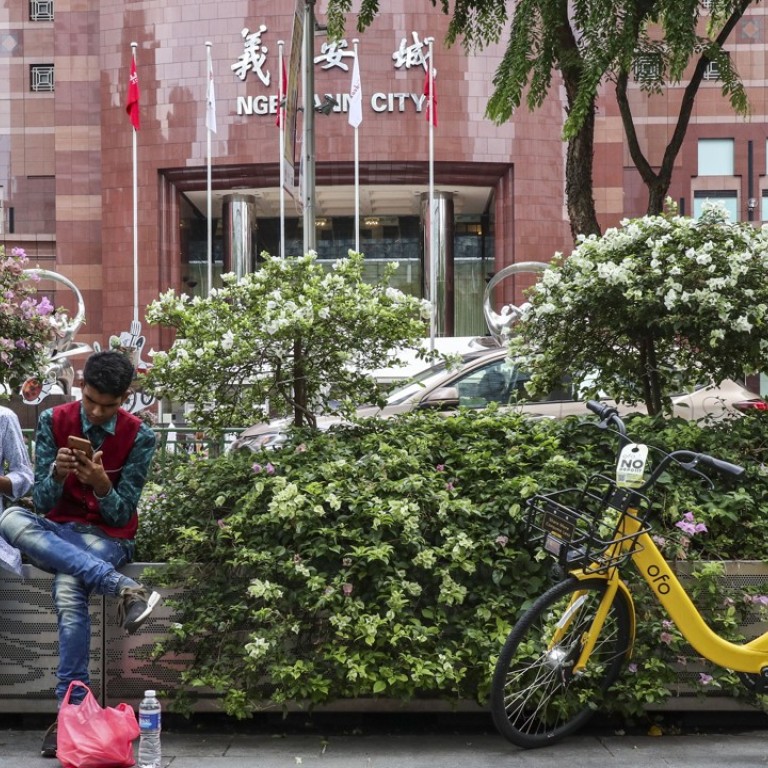 Singapore requires 'geofencing' for all bike-sharing operators in the city by the end of this year
Singapore has directed all dockless bike-sharing service providers in the city state to modify their mobile apps and adopt "geofencing", a system designed to address the problem of illegally parked and misplaced bicycles.
Regulator the Land Transport Authority (LTA) has made geofencing a mandatory feature for bike-sharing services by the end of this year, while also requiring providers to apply for a licence before July 7 to continue operations in the city, according to a report by Chinese language Singaporean newspaper Lianhe Zaobao.
Geofencing is powered by Global Positioning System (GPS) and radio frequency identification technology (RFID) to enable bike-sharing users to park in designated areas in Singapore. RFID is widely used to track luggage at airports, allowing consumers to receive updates via relevant apps.
Users need to scan the "parking QR code" at these areas with the bike-sharing app on their smartphone so they can park their rides in these areas, according to Lianhe Zaobao.
Beijing-based bike-sharing start-ups Mobike and Ofo operate in Singapore in competition with local provider oBike, which was first in the market to introduce geofencing in October last year.
Mobike, which provides an estimated 30 million daily rides in more than 200 cities worldwide, was in the process of applying for a licence in Singapore and was "fully prepared to cooperate and meet requirements set by the LTA", a Mobike spokeswoman said.
"Our fleet of Mobikes is already equipped with smart bike-sharing technology and GPS to track the bike's location and utilisation rates using our AI platform," she said.
Ofo, which estimated that it has 32 million daily active users around the world, has already applied for a licence and started work on "implementing an additional step to allow users to scan a QR code at the end of their trip", an Ofo spokeswoman said.
She said "QR codes can be part of the solution to better use public spaces".
The initiatives of Mobike and Ofo in Singapore have come after dozens of major Chinese cities, including Beijing, Shanghai and Shenzhen, barred the country's many bike-sharing companies from putting more new bicycles on the streets to avoid chaos on the roads amid widespread traffic congestion.
These Chinese operators' ride-anywhere and park-anywhere business models had become "an unsightly public nuisance" despite the last-mile convenience provided to city commuters, China's transport authority said at that time.
Bike-sharing took off in China in late 2016 with dozens of start-ups placing millions of two-wheel bikes on city pavements, funded by an avalanche of venture capital money. Market leaders Mobike and Ofo have since expanded across Southeast Asia, Japan, the United States and Europe.
Singapore was the first overseas destination for both Mobike, which is owned by Meituan-Dianping, and Alibaba Group Holding-backed Ofo when they embarked on their overseas expansion after
winning a combined 95 per cent of the China market between them. Alibaba is the parent company of the South China Morning Post.
Singapore-based oBike went live with the geofencing feature on its mobile app last year after signing
a memorandum of understanding with the LTA. The system provides a virtual boundary that helps the company determine that its bikes are parked properly in one of its 1,100 parking zones in the city. An alert is immediately sent out by the system if any unused bike is not parked properly.
The Singapore start-up was also ahead of Mobike and Ofo in running a bike-sharing service in Hong Kong, where it started operations in September last year.