Huawei
Get more with myNEWS
A personalised news feed of stories that matter to you
Learn more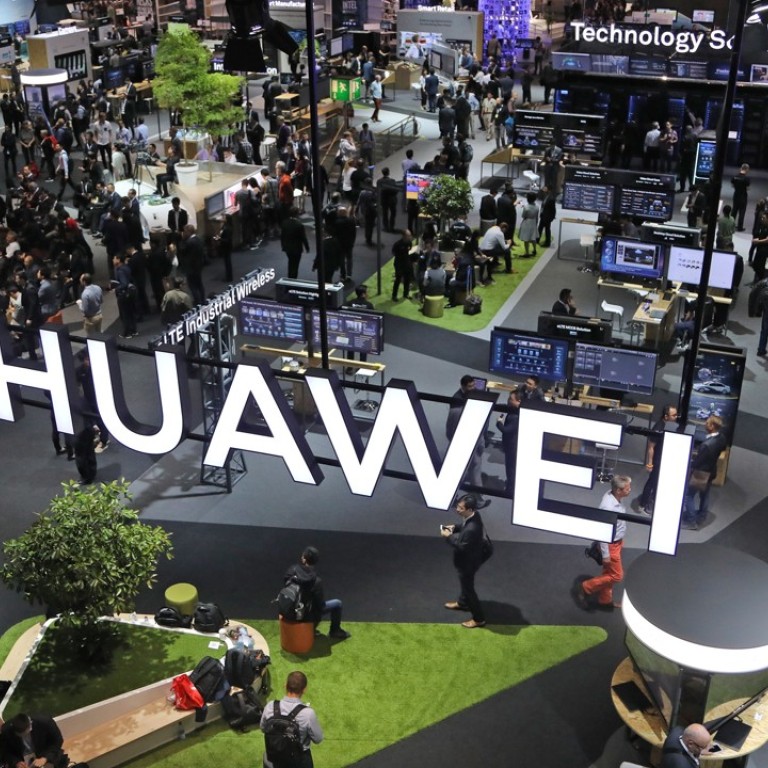 Huawei founder bets Sino-US trade war won't happen – but could he be wrong?
Ren Zhengfei, who established Huawei in 1987 and serves as its chief executive, expects the US and China to eventually reach a compromise on their trade dispute
One of China's most respected and influential businessmen is betting that a trade war with the United States will not happen. But is he right?
The answer is potentially worth billions of dollars, not least for Huawei Technologies founder Ren Zhengfei, whose company is once again in the crosshairs of US authorities as a national security threat.
The signs, however, point to an escalation of trade tensions between the US and China.
Those included the US House of Representatives' approval last week of a defence spending bill that bars the Pentagon from buying goods and services from Chinese telecommunications equipment suppliers Huawei and ZTE Corp. The Federal Communications Commission proposed in April to block any company that poses a national security risk from supplying equipment to a government-subsidised programme.
Ren, who serves as the chief executive at Huawei, was adamant that a trade war between the US and China "will not take place", despite recent developments, because the two sides "should eventually reach a compromise", according to a memo shared online by the company to its employees on Wednesday.
That means Huawei "will still purchase 50 million sets of chips from Qualcomm this year," Ren said. "We will never go against each other … We will always be friends with companies like Intel, Broadcom, Apple, Samsung, Microsoft, Google and Qualcomm."
He said Huawei will continue to use a large number of US components, as the US also needs the global market to support its industrial development, according to the memo, which was based on the company founder's meetings with various industry experts in May and June this year.
Shenzhen-based Huawei declined to comment on Ren's memo.
The optimistic outlook of that memo is in stark contrast to what lies ahead. The administration of US President Donald Trump plans to impose tariffs on US$34 billion worth of Chinese goods this Friday. Another US$16 billion in tariffs may follow. China said it would retaliate in kind.
That memo also reinforced an earlier message from Ren, sent in April to several of the company's departments, in which he told employees not to harbour any anti-US sentiments amid simmering tensions between the world's two largest economies.
Huawei, the world's largest telecoms equipment supplier and No 3 smartphone brand, was reported to be under investigation for violating US trade sanctions on Iran.
Privately held Huawei has seen its network equipment and smartphone sales flourish over the past few decades across the world, except the US.
Authorities in the US remain concerned about Huawei's alleged ties with the Chinese government. It is a major security issue that has stymied efforts by the company and Hong Kong-listed ZTE Corp to sell network equipment to large American telecoms operators.
Over the past few months, US authorities' attention was focused on ZTE. The US government had imposed a seven-year ban on sales of American hi-tech suppliers to the Chinese firm, which failed to take action against staff who were responsible for violating trade sanctions against Iran and North Korea.
The US export ban has been temporarily lifted as part of ZTE's new settlement with the US Department of Commerce, which included payment of a US$1 billion fine and setting up US$400 million in escrow to cover any potential violation in future.
Huawei is likely to draw further US scrutiny as a security risk, following the ZTE settlement.
"The US has repeatedly raised concerns that Huawei equipment may not be secure, and Huawei has done everything in its power to counter such allegations," said Paul Haswell, a partner who advises technology companies at international law firm Pinsent Masons.
Still, a US-China trade war may be avoided if Trump is using brinkmanship to advance his agenda.
Trump in May pledged in a tweet to help ZTE "a way back into business, fast" after the Chinese company was banned from buying US components in April, which led to huge losses from a shutdown of its operations. The US Department of Commerce struck a deal with ZTE in June, which included replacing its senior management and installing US compliance officers.
"China's biggest weapon is its consumer market of 1.3 billion people," Ren said. "China has opened up finance and the manufacturing industry, and lowered tariffs on daily necessities and luxury goods."
He expected a number of other areas will be opened up in the future to attract more trade and investments into China, according to the Huawei memo.