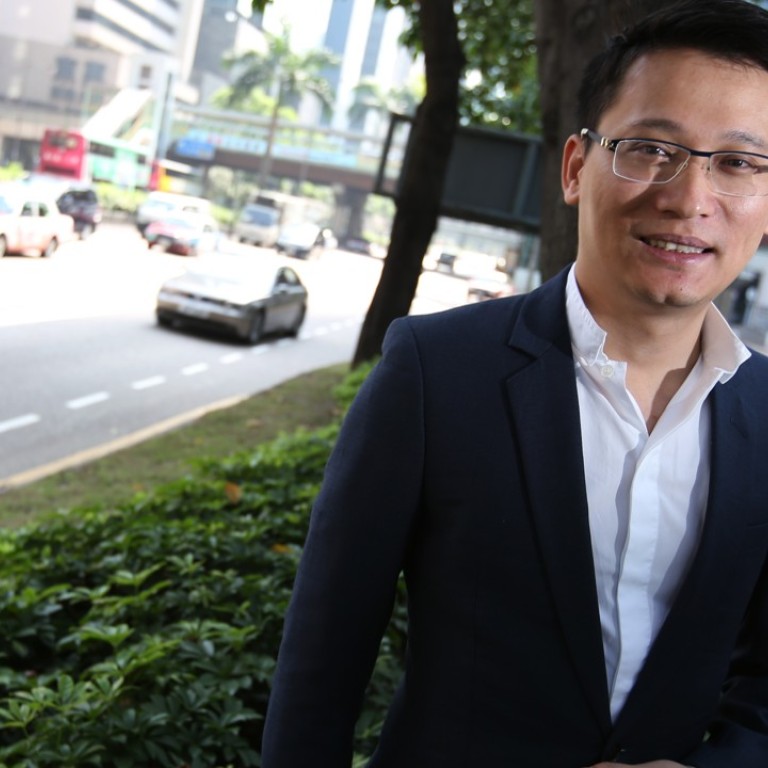 This ride-hailing pioneer thinks blockchain can solve the ride-hailing safety crisis in China
The new VV Go platform aims to address the passenger safety concerns in China's ride-hailing market, while boosting the income of drivers
Kuaidi Dache founder Andy Chen Weixing was forced out of China's ride-hailing industry in 2015 after his company merged with competitor Didi Dache to end a ruinous price war and form a larger service provider, Didi Chuxing.
As the management at ride-hailing giant Didi struggles to contain the fallout from a second passenger killed in three months, the 35-year-old entrepreneur is back with a new blockchain-based app called VV Go that seeks to improve passenger safety and increase the income of drivers.
Both elements are sorely needed by China's ride-hailing industry, which has been rocked by the death of two young women passengers on Didi's carpool-like Hitch service within the space of three months. Chen's one-time industry rivals Cheng Wei and Jean Liu Qing – Didi's chief executive and president, respectively – issued a mea culpa on Tuesday for the company's role in the death, saying that "breathless expansion" had caused the start-up to lose sight of its original goal of improving transport.
"I think a good design of rules can definitely help improve safety, and blockchain is the very thing to design better rules," Chen said in an interview.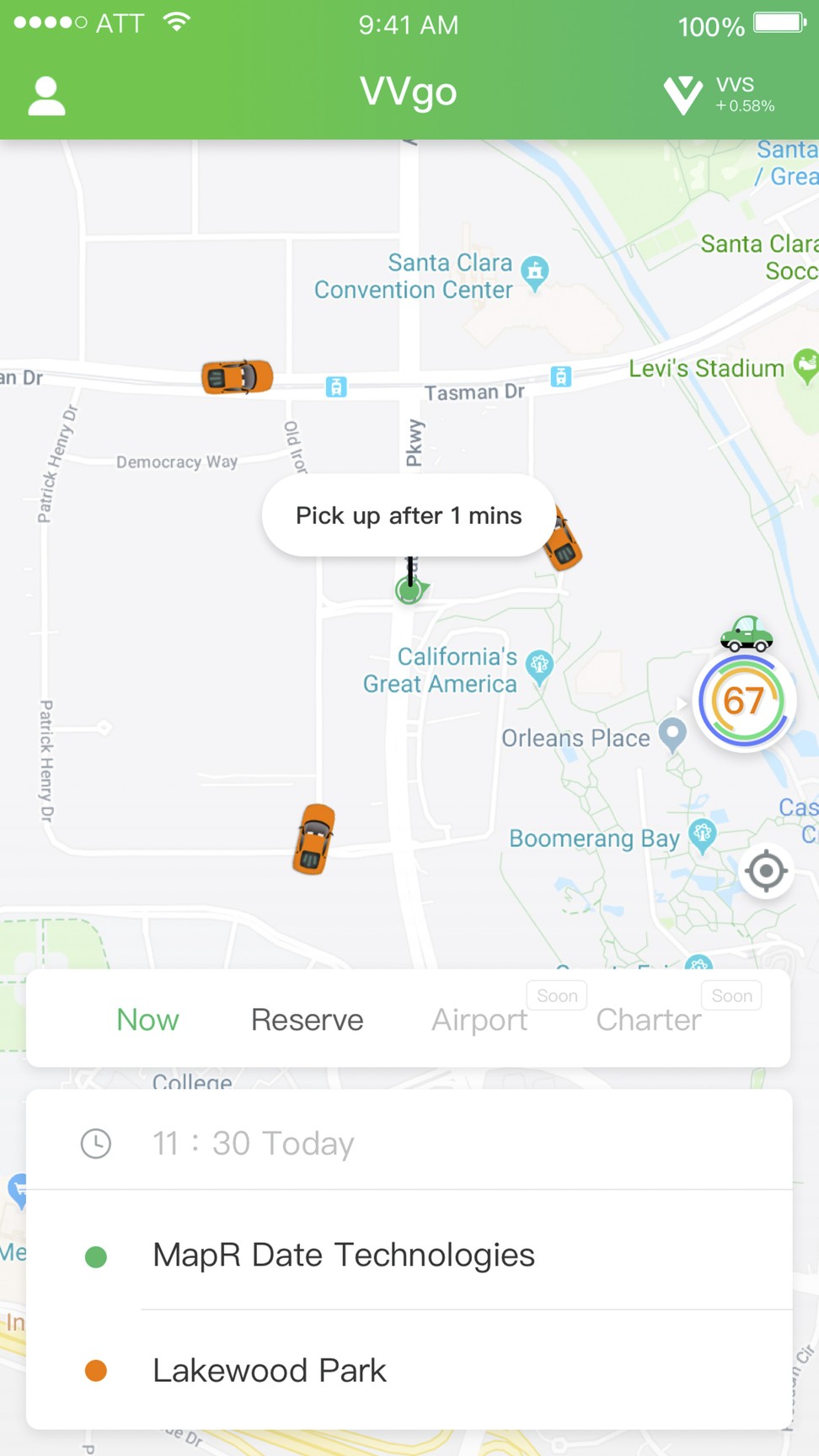 A blockchain-powered ride-hailing platform will be able to share information about drivers and rides among all users in a timely and transparent manner, he said. If a passenger, for example, sends out an emergency call, the shared network would enable other drivers and even the police to respond quickly.
In the case of the second ride-hitching death, the victim had sent out a message for help to a friend after getting onto the ride, but Didi did not share trip details because of privacy concerns. Didi now says it will work on a three-way connection with the police hotline and company for user complaints involving personal safety.
Blockchain, the distributed ledger technology behind cryptocurrencies like bitcoin and ethereum, was designed to provide greater transparency to its users. The technology enables the creation of an online database network in which multiple participants share and store records of transactions in a secure and efficient manner, according to a white paper commissioned by the Hong Kong Monetary Authority. Such an online network makes a full audit trail of transaction history constantly available for examination.
Chen is pursuing his ride-hailing-on-a-blockchain initiative through a non-profit enterprise called VV Share, which he established with Yang Jun, co-founder of group-buying service Meituan that is now part of online-to-offline local services giant Meituan Dianping. VV Share, which runs its namesake public blockchain network, currently has a staff of about 100.
Blockchain-enabled ride-hailing app VV Go represents VV Share's first project in building a shared economy. The user experience of VV Go is similar to that offered by the likes of Uber Technologies and Didi, Chen said. VV Go employs algorithms to dispatch orders in a way that makes the best sense for drivers and commuters.
VV Share plans to issue its VVS tokens for use on VV Go and other blockchain-based on-demand services the firm is looking to develop. Its sharing economy will involve the creation of 100 billion VVS tokens, about 80 per cent of which will be distributed to users and the rest as a reward to VV Share's core team and advisers.
Chen said because drivers, as users, essentially own the blockchain ride-hailing platform through tokens "protecting passengers and maintaining the platform's security become their own business". "That's more effective than letting just one company take responsibility [for any issues]," he said.
It remains unclear exactly how VV Share will distribute the VVS tokens to the drivers and others taking part in the VV Go blockchain-based ride-hailing operation. The revenue distribution model of VV Go also remains unknown.
Chen said the token supply and distribution is not finalised, and that he will release more information in the coming months.
While VV Go aims to address the passenger safety concerns in China's ride-hailing market, it also comes at a time when the government has moved to tighten controls over the country's nascent blockchain sector.
While the Chinese government is looking to adopt blockchain in areas from record management to cybersecurity, Beijing has made it clear it does not want retail investors to get involved with cryptocurrency exchanges and initial coin offering fundraising schemes because of concerns these activities would cause financial instability.
Chen said he was in talks with several local governments, including that of his home city of Hangzhou in eastern China's Zhejiang province. But he expected the initial roll-out to be conducted at the end of this year in either Singapore, San Francisco, Toronto or Hong Kong.
VV Share is not the first enterprise to develop a blockchain-based ride-sharing platform. Last month, MVL Foundation rolled out the ride-hailing mobile app call TADA, which had more than 9,500 drivers three weeks three weeks after its launch. Arcade City, which was launched in Austin, Texas in 2016, created a ride-hailing app based on ethereum, and has now expanded into other US cities.
In 2012, Chen founded Hangzhou Kuaizhi Technology to develop the ride-hailing app Kuaidi Dache. He launched the app in Hangzhou in August that year, a month ahead of larger rival Didi Dache's initial roll-out in Beijing. His business also drew capital from some big investors such as Alibaba Group Holding, the parent company of the Post.
Tencent Holdings-backed Didi Dache and Kuaidi Dache each burned plenty of cash as they subsidised trips to gain market share. The two firms merged their operations the following year. It was eventually renamed as Didi Chuxing.
Chen left Didi and focused on other hi-tech projects. He is an investor in Bytedance, owner of mobile news aggregator app operator Jinri Toutiao. He is also the single largest shareholder of Hong Kong-listed NetMind Financial Holdings, a company shifting from mining to e-logistics.
Chen, however, has earmarked 1 billion yuan (US$147 million) – or about one-fifth of his total investments – into blockchain-related start-ups, including cryptocurrency exchanges Bitnance and Huobi.
On the future of VV Go, he looks forward to eventually competing head on against Uber and Didi. "I'm not afraid of competition. If my experiment is successful, their model will become problematic."