Bitcoin
Get more with myNEWS
A personalised news feed of stories that matter to you
Learn more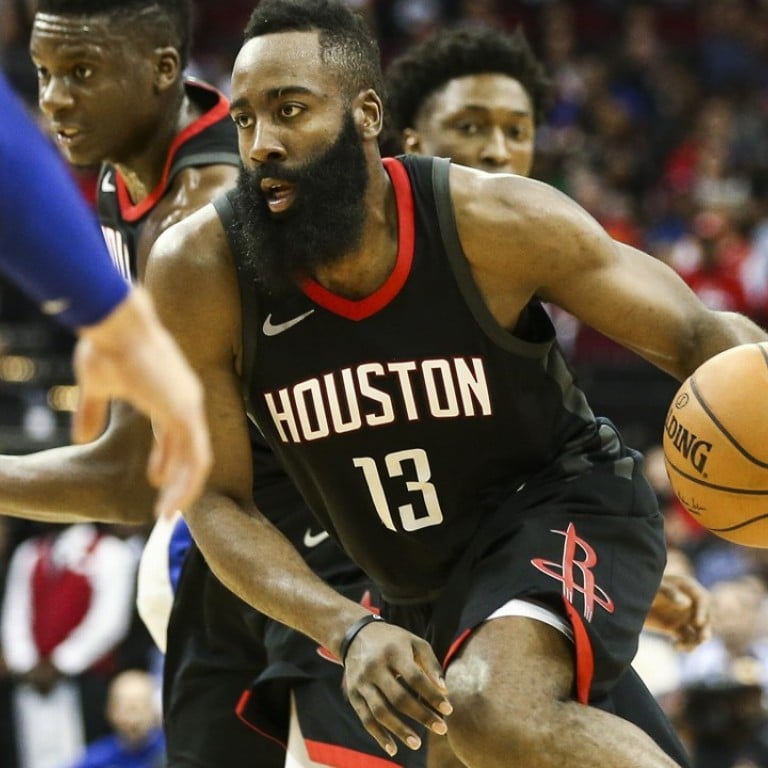 Bitmain sponsors NBA's Houston Rockets as cryptocurrency goes mainstream
AntPool, the bitcoin mining company owned by Bitmain, has pledged to invest US$500 million in the Texas economy as part of its US expansion
Bitmain Technologies, the world's biggest supplier of cryptocurrency mining equipment, is looking to help push its industry into the mainstream through a sponsorship deal with professional US basketball team the Houston Rockets.
AntPool, the Bitmain-owned bitcoin mining company, has signed up for an undisclosed amount as a major sponsor of the Rockets in the upcoming 2017-2018 season of the National Basketball Association (NBA), according to an AntPool statement on Wednesday that was posted on Facebook.
"As the cryptocurrency industry around the globe continues to evolve and develop, it is going to be more and more important for companies like AntPool to lead the conversation and conversion of consumers to adopt and understand digital currencies," said Li Haijiao, the head of AntPool's overseas operations.
While bitcoin remains the largest digital currency by market cap, most people still do not use cryptocurrencies every day, which means the industry has yet to achieve mass adoption. News, however, of institutional interest in the space by the likes of asset management giant BlackRock, as well as a collaboration between New York Stock Exchange owner Intercontinental Exchange, Starbucks and Microsoft on a digital asset platform, means digital currencies have started to engage a wider audience than just the financial fringe.
Bitcoin prices spiked to around US$19,000 in December last year, but have since slumped to a trading range around US$6,000-US$8,000 in recent months.
AntPool will set up an exhibition inside the Toyota Centre, the Rockets' home arena in downtown Houston, from January 19 next year, according to the company. It was unclear whether the logos of Bitmain and AntPool will be featured at the arena's courtside billboards, which would make these seen by an estimated 900 million online viewers in China during live broadcasts of the Rockets' games.
Li said AntPool decided to sponsor the Rockets because it was the "No 1 team in China".
That popularity started when the Rockets drafted professional basketball player Yao Ming as the first overall pick in the 2002 NBA draft. Yao played centre with the Rockets until the 2010-2011 season. He retired on July 20, 2011. The team is now led by star guard James Harden.
Representatives of Bitmain and the Rockets did not immediately respond to requests for comments.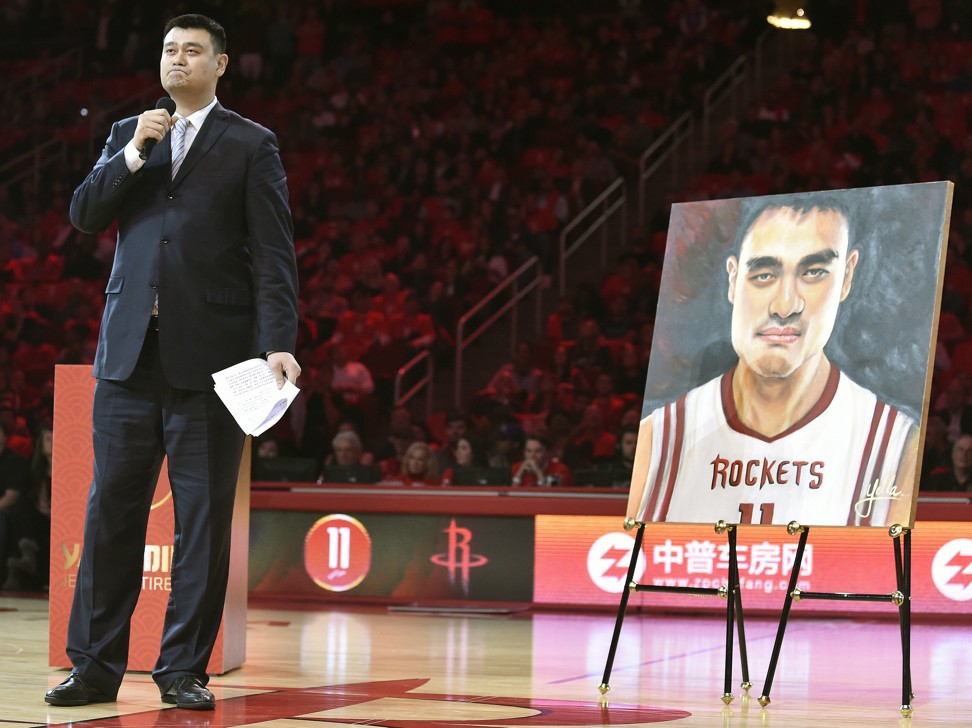 The campaign by Beijing-based Bitmain with the Rockets marks an escalation of major professional sports team sponsorships by cryptocurrency companies, following a landmark deal signed in January this year between popular Premier League club Arsenal and US firm CashBet.
While China's government has cracked down on digital currency exchanges and initial coin offering schemes, large financial institutions in the US and other major markets have built up their support for trading of bitcoin, ethereum and other cryptocurrencies.
Last month, AntPool announced that it would make Houston, the most populous city in the state of Texas, as the first stop for its US expansion. The company, which expects to start its US business early next year, plans to build a data centre to host its cryptocurrency mining machines in Rockdale, a city that is about a two-hour car drive northwest from Houston.
AntPool has pledged to invest US$500 million in the Texas economy over a period of seven years.
Headquartered in Beijing, Bitmain recorded US$2.5 billion in revenue last year, according to a report by Bernstein Research analysts published in August.
The report said Bitmain had an estimated 85 per cent share in the mining rig market for all cryptocurrencies last year. For bitcoin mining gear alone, the company had a 77 per cent share.
The company also operates two of the world's biggest bitcoin mining pools, AntPool and BTC.com, which collectively account for about 30 per cent of all the processing power on the global bitcoin network.
It is said to plan an initial public offering in Hong Kong that could raise as much as US$3 billion, according to a Bloomberg report last month, citing people with knowledge of the matter.
Bitmain's US expansion, however, has come on the heels of speculation that the company may be losing its technological edge. Bitmain, co-founded by 32-year-old billionaire Wu Jihan, may need to write down the value of its inventory as makers of rival cryptocurrency mining equipment catch up, according to Bernstein analysts.