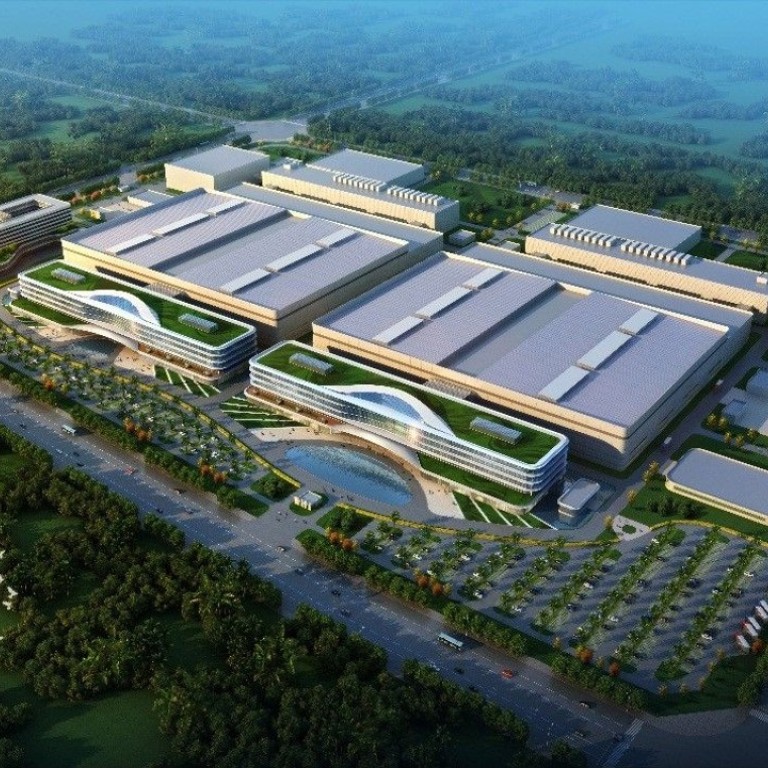 China's semiconductor catch-up efforts dealt blow by US sanction against mainland chip maker
Fujian Jinhua Integrated Circuit Co has been cut off from US hi-tech suppliers, putting in limbo its domestic production of memory chips
China's ambition to accelerate the development of its semiconductor industry received another blow after the US government, citing national security concerns, slapped export restrictions on US companies working with memory chip maker Fujian Jinhua Integrated Circuit Co, which could further heat up the trade war between the world's two largest economies.
The sanction, which was handed down on Monday by the US Department of Commerce, took effect on Tuesday and immediately cut off the Chinese chip firm from its hi-tech suppliers in the US – a trade ban that earlier crippled the operations of ZTE Corp for three months this year before the telecommunications equipment maker agreed to a settlement with Washington in July.
The US move may put in limbo Jinhua's trial production of dynamic random access memory (DRAM) chips that it started this year, as the company nears completion of its US$5.65 billion fabrication facility in Jinjiang, a city in the southeast coastal province of Fujian.
The Commerce Department has put Jinhua on its Entity List, which identifies those "reasonably believed to be involved, or to pose a significant risk of being or becoming involved, in activities contrary to the national security or foreign policy interests of the United States", according to a statement released by the agency on Monday in the US.
"Placing Jinhua on the Entity List will limit its ability to threaten the supply chain for essential components in our military systems," said Secretary of Commerce Wilbur Ross in the same statement.
Washington's action followed a US lawsuit filed in December last year by American semiconductor company Micron Technology against United Microelectronics Corp (UMC) for allegedly stealing its intellectual property and passing it on to mainland partner Jinhua after the Taiwanese chip foundry hired three former Micron employees.
UMC denied that accusation and joined Jinhua in January to file a countersuit against Micron in the Fuzhou Intermediate People's Court, located in the capital of Fujian province, for infringing certain memory applications.
In July, the court ruled against Micron and granted a preliminary injunction against the US firm's Chinese subsidiaries from selling certain memory chips, memory sticks and solid-state hard drives in the country.
Micron said at the time that it will comply with the ruling, while requesting the Fuzhou Court to reconsider or stay its decision.
Jinhua did not immediately respond to an email inquiry. Calls made to the company's general line went unanswered.
Washington's action against Jinhua reflects the escalating tit-for-tat exchange in the ongoing trade war between the US and China, as well as Washington's efforts to stifle China's initiative to develop a strong domestic semiconductor supply chain.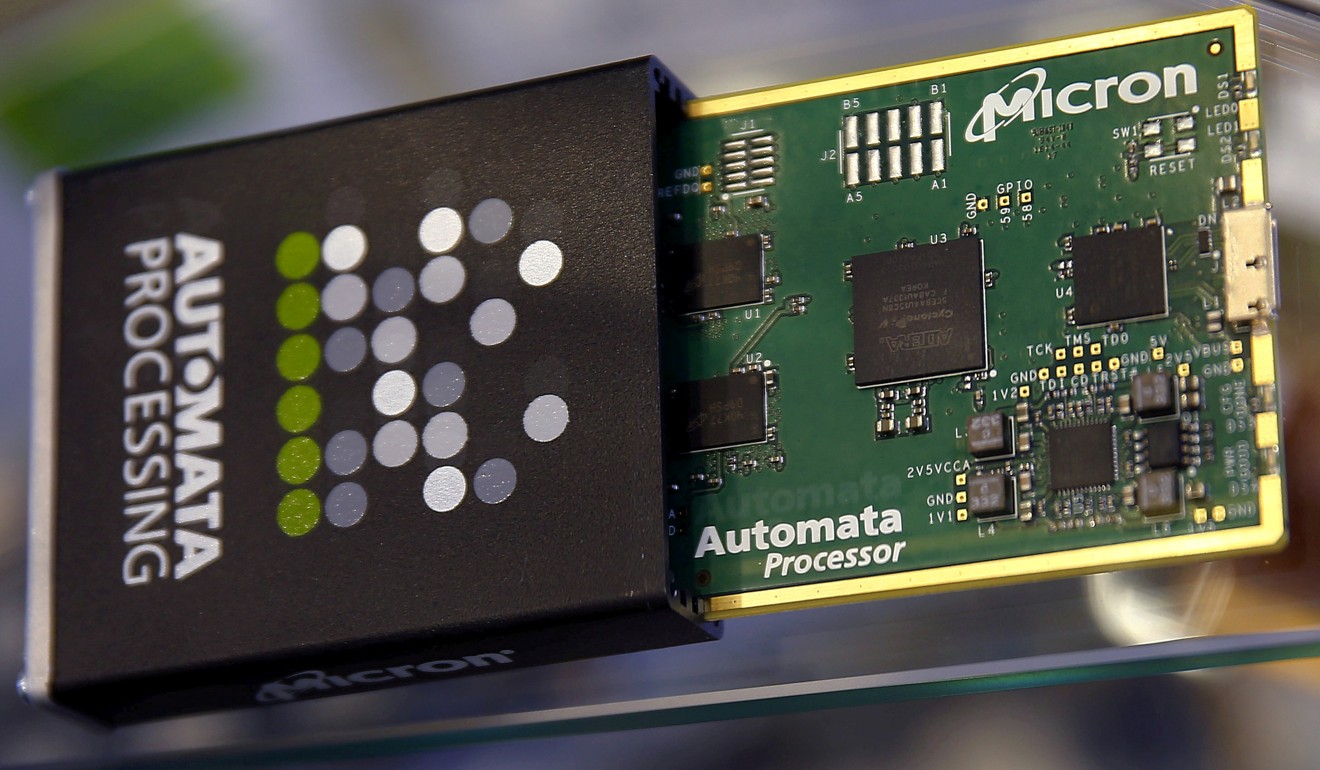 In July, US telecoms and chip firm Qualcomm walked away from its US$44 billion bid for NXP Semiconductors after failing to secure antitrust approval from China. That followed the US government's decision last year to block the acquisition of Lattice Semiconductor Corp by Chinese-owned Canyon Bridge Fund because of national security concerns.
Semiconductors are at the centre of a technology gap that China wants to close. These integrated circuits go into and power everything from smartphones to smart speakers to the most advanced super computers and driverless cars.
No mainland Chinese semiconductor company has so far been able to crack the world's top 20 ranking in terms of chip sales, which are dominated by companies from the US, Japan, South Korea and western Europe.
While ZTE managed to get a similar trade sanction lifted after paying a hefty fine, reshuffling its senior management and accepting a years-long probation, there is no such remedy for DRAM start-up Jinhua to pursue.
Founded in 2016, Jinhua received a 3 billion yuan (US$431 million) investment from the China Integrated Circuit Industry Investment Fund, a state-backed entity known as the "Big Fund", in July last year as part of the country's efforts to become more self-sufficient in semiconductors and other "core" technologies.
Jinhua's new plant is expected to have a production capacity of 60,000 chips per month and generate annual revenue US$1.2 billion, according to a research note by Zhongtai Securities in July. Jinghua plans to expand the facility to support a monthly manufacturing target of 240,000 chips.
The US trade ban, however, may have bigger repercussions for China's broader semiconductor initiatives. Jinhua, Yangtze Memory Technology Co and Hefei Changxin Integrated Circuit Manufacture Co represent the three government-backed firms which had started trial production of memory chips this year, with the goal of spearheading China's first year of mass production for the commodity memory chip market in 2019. With Jinhua sidelined by the US trade sanction, the plan looks to be under significant pressure already.
This article appeared in the South China Morning Post print edition as: China chip maker denied suppliers in latest US blow