5G
Get more with myNEWS
A personalised news feed of stories that matter to you
Learn more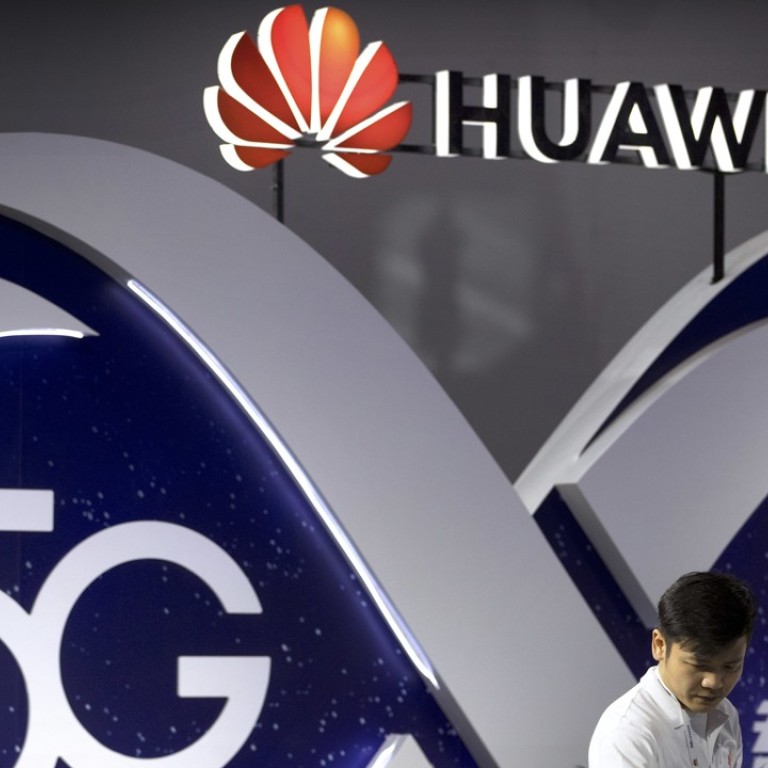 Huawei signs deal to upgrade Portugal's largest phone network Altice to 5G standard by 2019
Altice, already a Huawei customer, will use the Chinese company's hardware and software solutions in its 5G upgrade
Huawei Technologies has signed a memo-of-understanding to upgrade Portugal's No 1 phone network into the 5G standard, giving the Chinese company another potential network client to extend its lead as the world's largest maker of telecommunications equipment.
Unde the MoU, Huawei will supply the equipment and software for Altice Portugal to upgrade its network to support commercially applicable 5G standards by 2019, the Shenzhen-based gear maker said in a press statement.
The Altice MoU in Portugal is the latest in Huawei's tally of 5G network clients – 14 in Europe, five in the Middle East and three in Asia – putting the Chinese company ahead of Nokia and Ericsson as the leading position as supplier of next-generation telecommunications technology.
Altice had been working with Huawei since 2016, with a network training programme for the development of a 5G ecosystem in Portugal.
"Huawei have been a trusted partner for Altice for many years, and we look forward to explore this revolutional new technology together for the benefit of our consumer and enterprise customers, as well as a way to promote new business models and services," said Altice Portugal's chief executive Alexandre Fonseca.
Huawei's Portugal chief executive Chris Lu believes that 5G will bring unprecedented changes to the daily lives of people, and to the industry, and the contract with Altice shows the commitment of both companies to the future of 5G in Portugal.
The global telecommunications industry is becoming increasingly hostile to Chinese technology, especially in countries allied with American policies, after US President Donald Trump in August authorised a ban on the company's hardware in US government networks, citing national security concerns. Huawei has said that the concerns were unwarranted.
Australia has followed the US in banning Huawei's equipment from the country's 5G roll-out. Spark, New Zealand's biggest telecoms network operator,
said on Wednesday
that the country's intelligence agency blocked its proposal to use Huawei's equipment for its 5G development plans.
BT Group of the UK would remove Huawei's gear from its core 4G network within two years, according to a Wednesday report by the Financial Times newspaper.
BT's move will bring its mobile phone business in line with an internal policy to keep the Chinese company's equipment at the edge of telecoms infrastructure, which has also excluded Huawei from bidding for contracts to supply equipment for use in its core 5G network, said the report.
Australia, Canada, New Zealand, the UK and the US are members of the UK-USA Agreement – dubbed the Five Eyes spy network – which allows for collaboration on signals intelligence.
BT, with whom Huawei has been working with for 15 years, has operated on a principle of different vendors for different network layers, the Chinese company said in a statement. It is a "normal and expected activity, which we understand and fully support," Huawei said.
"This agreement remains in place today. Since it acquired EE in 2016, the BT Group has been actively bringing EE's legacy network architecture in line with this long-standing agreement," Huawei said in a statement on Wednesday.
Huawei began working with EE – the largest mobile network operator in the UK, in 2012, according to the Chinese company, which added that it has provided EE with a series of 3G and 4G network solutions, including core network equipment, as part of the collaboration.
"We have never had a cyber security-related incident. Huawei has a robust cybersecurity assurance system and a proven track record," it said in the statement.