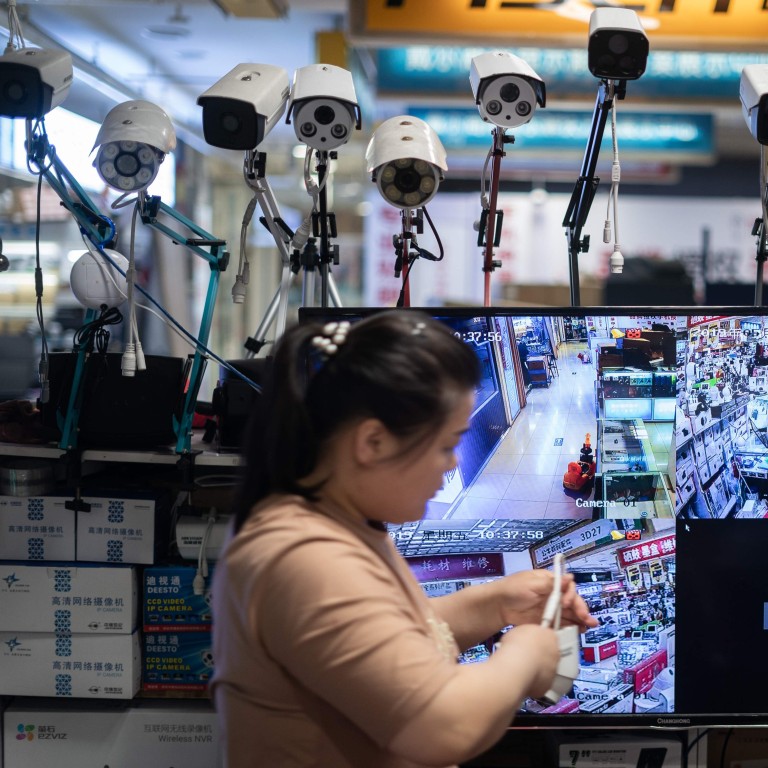 Chinese surveillance giant Hikvision stockpiles crucial parts to guard against potential US ban
Hikvision reported a 90 per cent surge in stockpiles of components in the past six months
Hikvision says it takes time to change suppliers and organise alternatives
Hikvision Digital Technology, China's top surveillance camera provider, has sharply increased its stockpile of components and finished products amid concerns that the US may bar it from doing business with American suppliers like it did with Chinese telecommunications giant Huawei Technologies.
The Hangzhou-based company reported an over 90 per cent surge in holdings of components and 30 per cent in finished goods over the past six months, saying that such a move was meant to ensure "sustained and stable" production.
The Trump administration was reportedly deliberating whether to add Hikvision to a blacklist that would bar it from US components or software, which would have widened a dragnet beyond Huawei Technologies. Federal agencies were barred from buying from Hikvision after the company was named in the US 2019 National Defence Authorisation Act on concerns that they pose a risk to national security.
"The [increased] inventory is a safe approach, as there's no sanction today but it may drop in all of sudden tomorrow," Huang Fanghong, Hikvision board secretary, said at an investor briefing on Saturday, according to a transcript posted along with its earnings report.
"Although there are suppliers that can step in, it takes time to switch from one to another, and also for new suppliers to organise production."
Hikvision reported first-half net income that was little changed at 4.22 billion yuan (US$613 million) on a 15 per cent increase in revenue. Costs rose due to an increase in spending on research and development, higher tax expenses.
Besides Huawei, which was placed on the Entity List by the US Commerce Department in May, fellow telecom gear maker ZTE Corp. was also brought to the brink of collapse last year when the US cut off the supply of American technology to the company, forcing it to sue for peace by paying a record fine and accepting a US monitor.
"Based on Huawei and ZTE's past sanctions experience, hoarding a level of raw materials is a stable approach for Chinese hi-tech companies to maintain supply chain security," she said. "It is also a natural choice under corporate management as there are no other better options."
Founded in the wake of September-11 terror attacks, Hikvision has grown into the world's largest surveillance camera maker amid surging demand for security equipment across the globe and China's own state-directed efforts to build an "omniscient" surveillance network by 2020.
Hangzhou is headquarters to three of the country's biggest surveillance camera makers – Hikvision, Dahua Technology and Zhejiang Uniview Technologies – which together manufacture millions of cameras used to power surveillance systems both in China and abroad that watch over public and private areas such as prisons, banks, undergrounds, railway stations and airports, as well as scan roads for vehicular breakdowns.
"Judging from the US situation, it's very unlikely that clashes over values and civilisations can go away any time soon, so we remain quite pessimistic in projections," said Huang. She also expects negative impact on the company's sales from Turkey and Pakistan due to a currency plunge and from Argentina for its political and economic problems.