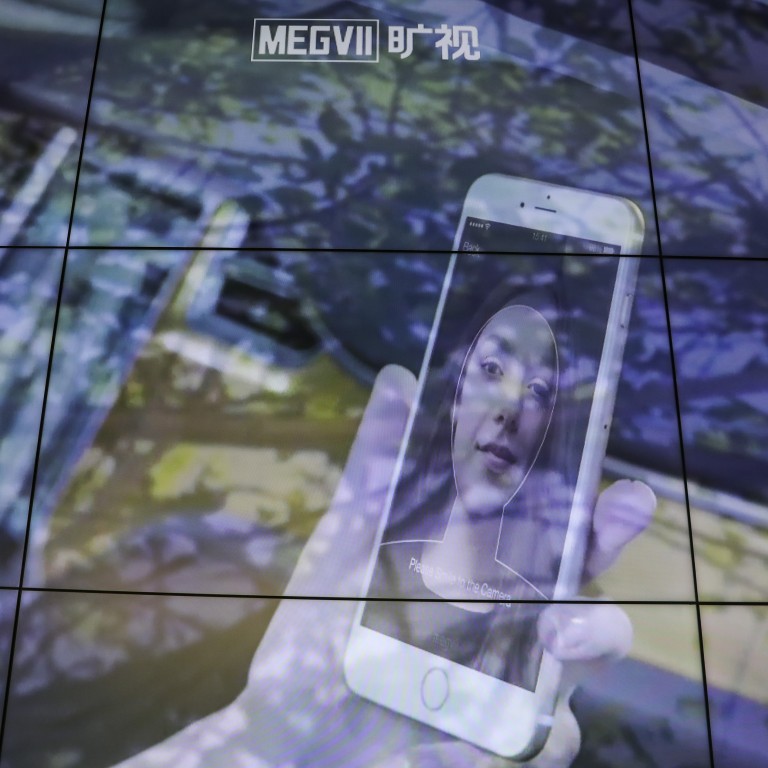 China facial recognition unicorn Megvii pledges to guard against weaponisation of AI on road to IPO
The company says it has set up a committee to oversee AI ethics-related issues and will brief the board on its decisions and recommendations
Megvii Technology, the first among China's rising crop of artificial intelligence start-ups looking to go public in Hong Kong, says it wants to guard against the weaponisation of AI at a time when the next-generation technology is sparking ethical debates across the world.
The Beijing-based company has laid down a code of conduct along with governance proceedings in a stand-alone section under an IPO prospectus that was uploaded to the Hong Kong stock exchange on Sunday evening.
"Given the uncertainties in our industry, we strive to build rather than disrupt industries, to change how people work for the better, and to find solutions that respect people's dignity and privacy," said Yin Qi, co-founder and chief executive of the company in a letter to investors in the filing. "These are real policies, not mere words. Still, we acknowledge that challenges remain and these are early days."
As developer of the country's largest cloud-based identity authentication platform Face++, Megvii processed about 2.4 million face ID verification requests on an average day from its over 1,100 corporate customers in the first six months of this year.
The company says it has set up a committee to oversee AI ethics-related issues and will brief the board on its decisions and recommendations, according to the prospectus. Integrity, human oversight, accountability, diversity and privacy protection are among eight core principles in the document.
Megvii has also established whistle-blowing procedures so that employees can "raise concerns confidentially" with the ethics committee about possible improprieties, irresponsible acts or violations. The ethical debate surrounding AI technologies has widened in recent years as the technology moves into more areas of human existence, from mass surveillance to health scans, from autonomous driving to process automation.
The pledge comes as the seven-year-old start-up is close to an initial public offering that could raise as much as US$1 billion, according to an August 23 Bloomberg report citing people familiar with the situation, giving it the title of China's first listed AI company among rivals including SenseTime, Yitu and CloudWalk.
The company, backed by Alibaba Group Holding and Ant Financial, tripled its revenue year-on-year to 949 million yuan (US$133 million) in the first half of the year. Over 73 per cent of its sales came from Internet of Things (IoT) contracts at a city level, while facial recognition services on consumer devices and supply chain automation accounted for about 22 and 5 per cent of revenue respectively.
"AI solutions should be tested extensively, used carefully and monitored rigorously," the company noted in the Sunday filing, "We believe that we have an obligation to ensure our innovations will bring a positive impact to society."
The ethics comments come after a New York-based human rights group accused Megvii of its link to a mobile app that forms part of the mass surveillance infrastructure set up by authorities in the Xinjiang Uygur autonomous region earlier this year.
Human Rights Watch later backtracked on its findings though, issuing a correction and stating that Megvii "seems not to have collaborated" in the development of that app. It also confirmed that the Face++ code found in the app's login function was "inoperable" and never actively used.
In the prospectus, Megvii notes that it requires all customers to covenant with the company that they will not use its technologies for "any illegal or inappropriate purposes, including infringement of human rights".
"Our contracts are structured to guard against weaponisation and misuse of our technology," said Yin in the letter.
Earlier this year, dozens of Google staff protested at the company's bid for a Pentagon contract and its involvement in a US government AI weapons program.
The US cities of Oakland and San Francisco in California have banned local police and other agencies from using facial recognition technology because of the potential for abuse. In the UK, a legal challenge has been mounted against use of the technology by the police on the grounds that it constitutes an unlawful violation of privacy.
Alibaba is the parent company of the South China Morning Post.
This article appeared in the South China Morning Post print edition as: Megvii guards against AI misuse in ethics push