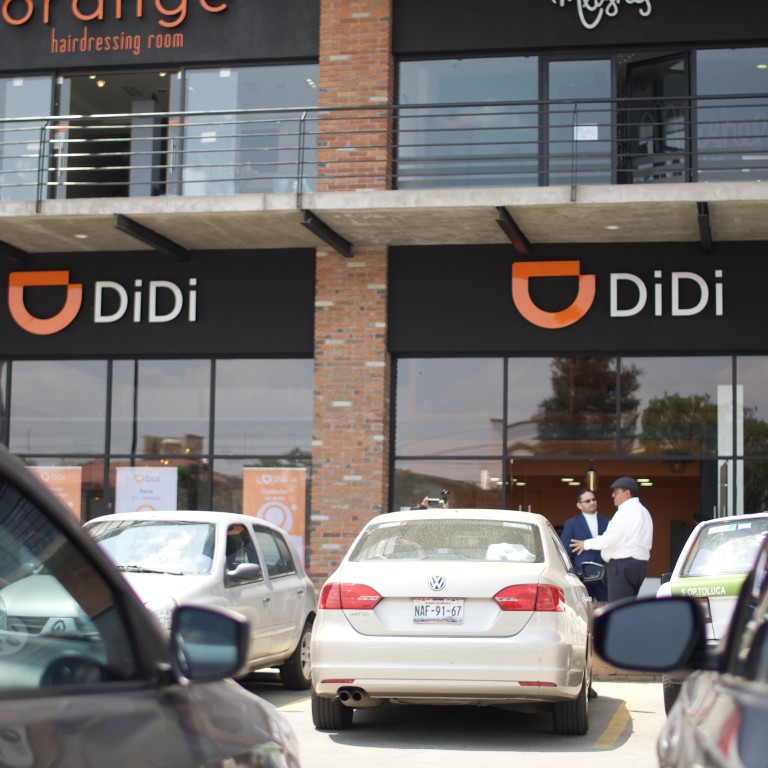 How China's Didi Chuxing quietly grew into a Latin American ride-hailing giant
New services introduced at home are now being rolled out in Latin America, where the company claims to have a 30 per cent market share
CEO Cheng Wei forecast that Didi would be processing 100 million orders per day globally within three years
In January Chinese ride-hailing giant Didi Chuxing quietly marked its second anniversary in Latin America, where it operates in six countries across the region, serving nearly 20 million registered users and employing 1 million drivers.
Within weeks of that milestone, its home market was in lockdown due to the outbreak of the novel coronavirus, and the company went into crisis mode to respond.
With the lockdowns lifted in China this month, Didi said its business has "bounced back" and that it is making "product adjustments", including the launch of new services to meet the rising demand for home deliveries from Chinese consumers who are still cautious about shopping in crowded markets and shopping malls.
Some of those services are now being rolled out in Latin America, where the company claims to have a 30 per cent market share. Last month Didi launched ride-hailing services in Panama, the sixth Latin American country where it operates.
"Each market has unique needs and priorities [and] we work to address these needs in collaboration with local authorities and health experts … while borrowing from good practice in China," a Didi spokesman told the South China Morning Post.
"For instance, free disinfectant distribution and vehicle disinfection stations [are available] across multiple markets. In Mexico, Colombia, Brazil and Chile, we offer free or discounted rides to medical professionals and other frontline workers."
Didi's expansion into the region came two years after it emerged victorious in a costly price war with Uber Technologies in China.
For Martin Mao, one of Didi's "seed" employees in the region and now head of its business in Mexico and Central America, his first impression upon arriving in Mexico after a 17-hour flight from China were the similarities, notwithstanding the different language and cuisine.
"The whole Latin America market and China share a lot in common," he said in an interview with the Post. "Both are undergoing development with the same level of per capita GDP and both are home to metropolitan cities where a population of over 20 million gives rise to sophisticated traffic environments," he said.
"Which city has the worst traffic congestion – Beijing or Bogota?" was a common conversation starter among newly arrived Didi colleagues, according to Mao.
"Similar traffic conditions allow Didi to leverage what it has learned from big cities in China and apply those lessons on the other side [of the Pacific]," he said.
Since it pushed Uber out of China nearly four years ago, Didi has been on an acquisition spree around the world, investing in Grab and Ola in Asia, Lyft in the US, 99 in Brazil, Taxify in Europe and Careem in Dubai.
The milestone for "active operations" in Latin American came in January 2018 when Didi fully acquired 99. Three months later, Didi entered Mexico with its own wholly owned subsidiary.
"We hope the revolutionary ride-sharing services in China can serve as a strong reference across the world," company founder and chief executive Cheng Wei said at an event in Beijing after the Mexican roll-out.
"It is an opportunity for China to change lanes and overtake other countries."
Cheng's global ambitions would soon take a back seat after the company was rocked by two safety scandals later that year. In separate incidents, two female passengers were raped and killed by Didi drivers in China, triggering a huge public backlash and government crackdown that forced the company to overhaul its safety procedures.
Developing markets are expected to form the backbone of its global expansion. In an internal meeting on Thursday, Cheng forecast that Didi would be processing 100 million orders per day globally within three years, with a monthly active user base of 800 million, according to a company statement issued on Friday.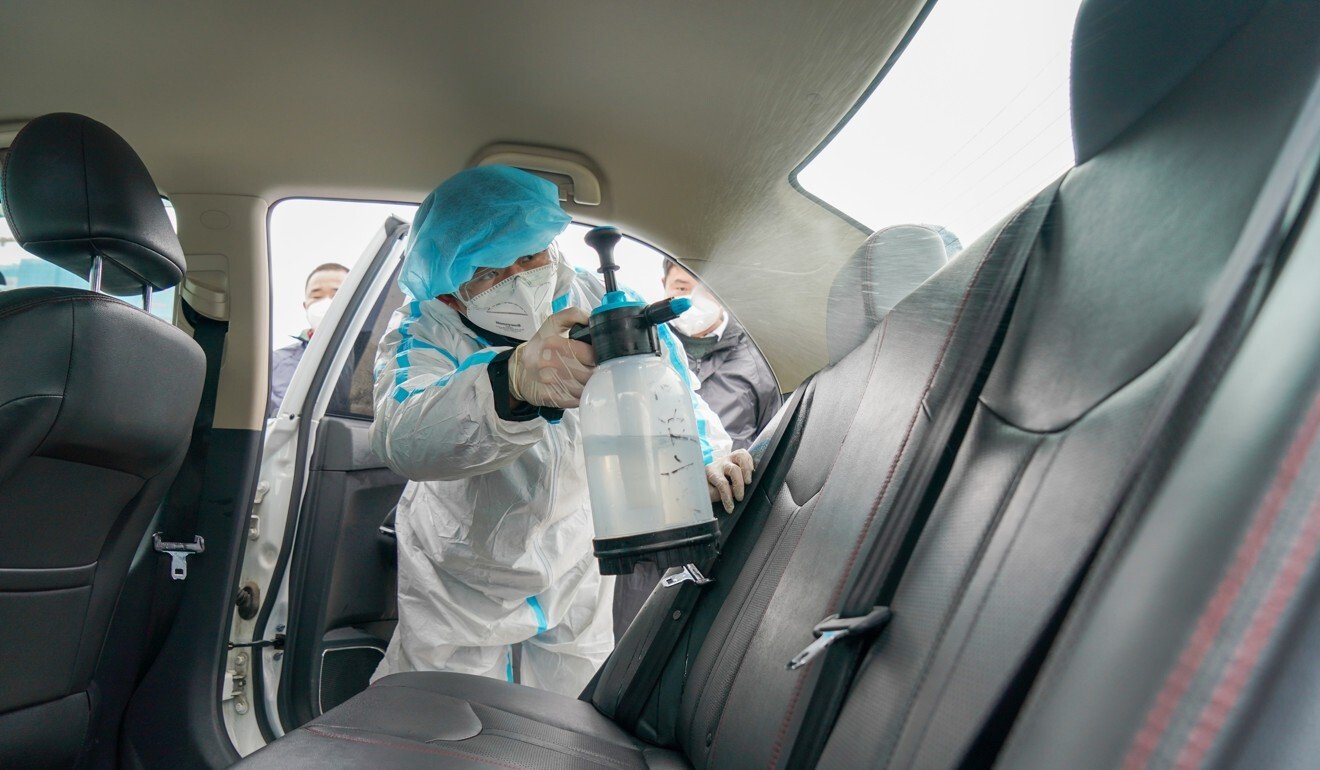 "We are building a new giant on top of an existing one at home," said Mao. "Having said that, apart from intelligence and know-how acquired from the home market, we also need to deepen our understanding of each market for localisation."
Not everything from China works in Latin America. Soon after launching in the region Mao's team found out that most people used cash for transactions, unlike in China where digital payments were ubiquitous.
"The common transaction option with cash was not very safe [for ride hailing]. But many drivers didn't even have a bank card which they could use to say pay utility bills," said Mao.
So Didi entered into partnerships with financial institutions in both countries and issued driver's with bank cards.
"There are still many things to learn so we can develop a better product through iterations," Mao said.
"The additional offer also enables drivers to meet daily needs with instant withdrawals from their Didi card." Didi card users in Mexico can top up their balance at Oxxo, the country's largest convenience store chain.
Another trend that is ubiquitous in China – food delivery services – has also been introduced by Didi. Called DidiFood, it was first launched in Mexico in early 2019 but has since been expanded with the roll-out of 99Food in Brazil in December and a service in Osaka, Japan, that debuted on April 7 this year.
Didi has faced stiff competition in Latin America from early movers like its old rival Uber, which generated nearly 14 per cent of its total revenue last year from the region.
In its 2019 annual report, Uber said Didi has made "significant investments" to gain or maintain its position in certain Latin American markets, without elaborating.
However, the era of cutthroat competition for ride-hailing – typified by the subsidy battles Didi and Uber fought in the China market – are long-gone, according to Mao. "The industry needs healthy and long-term development," he said. "Before it was life-or-death boxing, but now it is doing the right things we each believe in."
"With a market as big as Latin America with a ride-hailing penetration of mere 2 per cent, growth even by one percentage point would still be impressive," he said.