Huawei
Get more with myNEWS
A personalised news feed of stories that matter to you
Learn more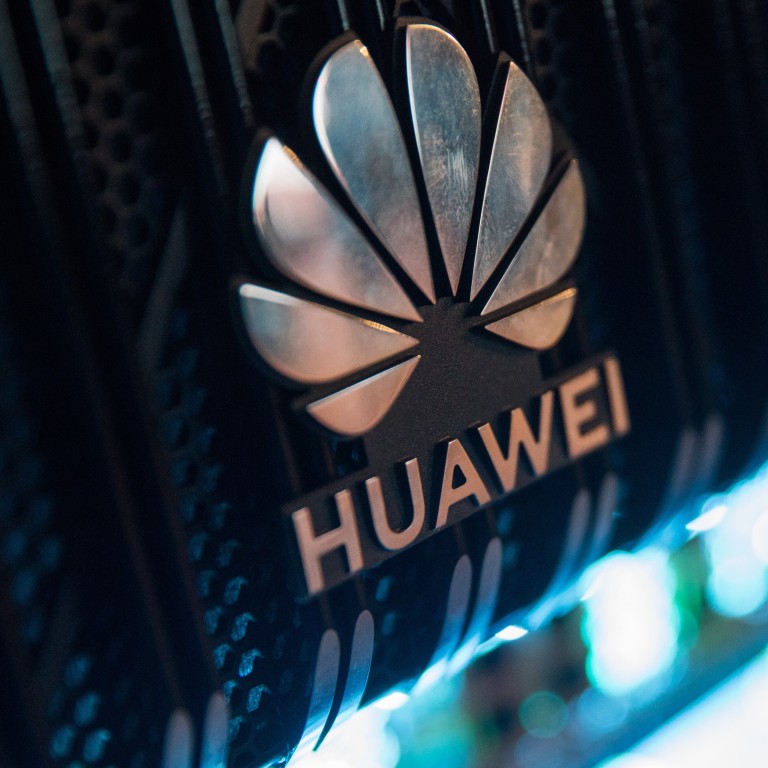 US mobile technology company InterDigital signs patent license agreement with China's Huawei
InterDigital reaches a patent agreement with Huawei, which authorises the latter to use its mobile and video coding patents until December 2023
Both companies and their subsidiaries agreed to dismiss all pending litigation against each other
US wireless and mobile technology company InterDigital said on Tuesday it has reached a global non-exclusive patent license agreement with Huawei Technologies authorising the Chinese telecommunication giant to use some of its patents on Huawei's products, putting an end to years of legal disputes between the two companies.
The agreement covers certain Huawei devices spanning 3G, 4G and 5G telecommunication standards and authorises it to use InterDigital's patented Wi-fi and High Efficiency Video Coding (HEVC) technologies in those products.
The agreement will be effective until December 31, 2023, according to a statement from InterDigital.
"This agreement, reached amid challenging circumstances given the current economic downturn, highlights the strength of our business and the value of InterDigital's contributions to multiple generations of wireless and video standards," William J. Merritt, InterDigital's president and CEO, said in a statement.
Huawei, the world's largest provider of telecoms equipment, is currently caught in the middle of a tech war between the US and China after being added to a trade blacklist in 2019 by the US government on national security concerns, restricting its ability to buy hardware, software and services from American hi-tech suppliers.
Meanwhile, InterDigital and Huawei agreed to drop all pending lawsuits over license fees and patent infringement between the companies, the statement said. Legal disputes between the two parties have lasted for years.
Patent infringement suits are common in the technology industry. In the most recent action, InterDigital filed a patent infringement action in the UK against Huawei in December 2019, seeking compensation for the Chinese company's use of patented inventions related to industry standards for 3G, 4G, and 5G telecommunications.
In January 2018, Shenzhen-headquartered Huawei filed a lawsuit in a local court against InterDigital over patent fees, according to a separate statement from InterDigital.
Huawei said in the lawsuit that it had not been treated "fairly" by InterDigital in terms of fees charged to use its wireless patents, according to Sina.com
Huawei said in a statement early February, when announcing it had filed a patent infringement lawsuit against Verizon, that it has paid out more than US$6 billion for use of patented technologies, with 80 per cent of those license fees going to US companies. Since 2015, Huawei said it has also received more than US$1.4 billion in license fees for its own patents.
Huawei did not immediately respond to a request for comment sent on Wednesday.
Founded in 1972, Nasdaq-listed InterDigital develops wireless and video technologies for mobile devices, networks, and services worldwide. It claims over 32,000 patents in wireless and video technologies and 9,800 patents for 5G cellular data standards.
Additional reporting by Celia Chen