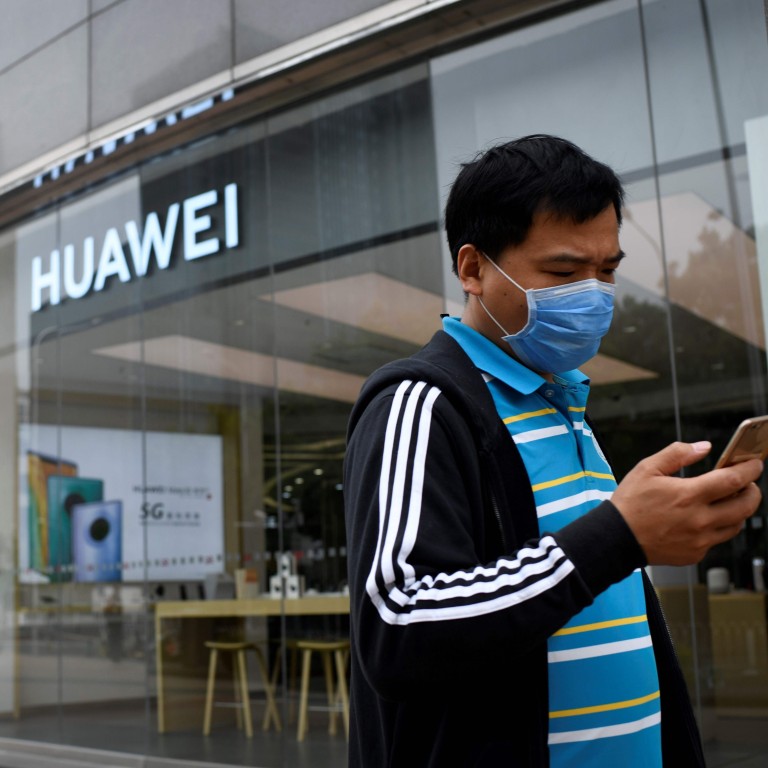 Huawei pact with NetEase the latest in series of partnerships to develop 5G cloud gaming
Nasdaq-listed NetEase recently reported first quarter net revenues of 17.1 billion yuan (US$2.4 billion), with online games accounting 13.5 billion yuan of that
In March, Huawei announced it would work with Tencent on cloud gaming, AI, VR and AR
Chinese 5G leader Huawei Technologies has teamed up with gaming giant NetEase in the latest of a series of partnerships designed to develop cloud gaming for the domestic market.
The companies signed a strategic cooperation agreement in Hangzhou on Wednesday, just days before NetEase launches a US$3 billion
secondary listing
on the Hong Kong stock exchange.
By leveraging Huawei's capabilities in internet infrastructure, the two companies said they will be positioned to integrate emerging technologies such as cloud gaming, artificial intelligence and 5G into products across the gaming, music and education sectors.
While under siege in the West over concerns about its dominance in 5G networks, Huawei has been actively recruiting tech allies at home, particularly gaming companies. Cloud-based gaming is seen by many as an important application of 5G, helping reduce reliance on the physical hardware inside consumer devices.
TF Securities analyst Wen Hao said Chinese gaming companies are turning to Huawei for cloud gaming solutions because the telecoms giant possessed leading technology in cloud computing.
"In terms of cloud gaming solutions, the industry primarily uses either Google's X86 architecture or Huawei's ARM architecture. So far, Huawei has established a leading position in cloud gaming architecture in China," Wen wrote in a report.
Sinolink Securities analyst Wu Jingcao said Huawei's cloud gaming solution allows for high definition visuals with no in-game lag. "The core computation can all be done on the cloud such that even very low-end devices can run sophisticated games," Wu said.
Cloud gaming's promise to deliver sophisticated games on low cost devices has prompted Huawei to form partnerships with Chinese gaming giants including NetEase, Tencent, 37 Games and Yoozoo.
Huawei said its cloud gaming solution will help optimise the gaming experience of many of NetEase's games including its marquee title Justice Online. China's second biggest gaming company, Nasdaq-listed NetEase recently reported first quarter net revenues of 17.1 billion yuan (US$2.4 billion), with online games accounting 13.5 billion yuan of that.
This is not the first time Huawei and NetEase have joined forces. Last June, they inked a memorandum of understanding (MOU) to jointly establish a 5G cloud gaming innovation laboratory. Since then, the two companies have been experimenting with new technologies for mobile games, including a
demonstration of ray tracing
– simulating the movement of light in a virtual space- in NetEase's hit
Love is Justice
.
In March, Huawei announced it would
work with Tencent on cloud gaming
, AI, VR and AR. Tencent, the world's biggest gaming company by revenue, said the collaboration could help unleash the computing power of Huawei's Kunpeng processor for the benefit of Tencent's GameMatrix mobile cloud gaming platform. In addition to working with Huawei, Tencent is developing its own cloud gaming solution.
The telecoms giant is working with domestically listed gaming companies as well, chief among them being 37 Games, the second largest locally listed gaming company in China with 13.2 billion yuan of revenue last year. In March the two companies announced that 37 Games' marquee mobile action game Eternal Crusade was available on the cloud with Huawei support.
Shenzhen-listed Yoozoo is another gaming company Huawei has been working with to develop cloud gaming products.
Sinolink Securities analyst Wu Jingcao said Huawei has a powerful cloud gaming solution.
"The core computation can all be done on the cloud such that even very low-end devices can run sophisticated games. Huawei's cloud gaming solution is very good at allowing dynamic expansion. So it can achieve HD in visuals and have low latency and no lag in-game," Wu said.