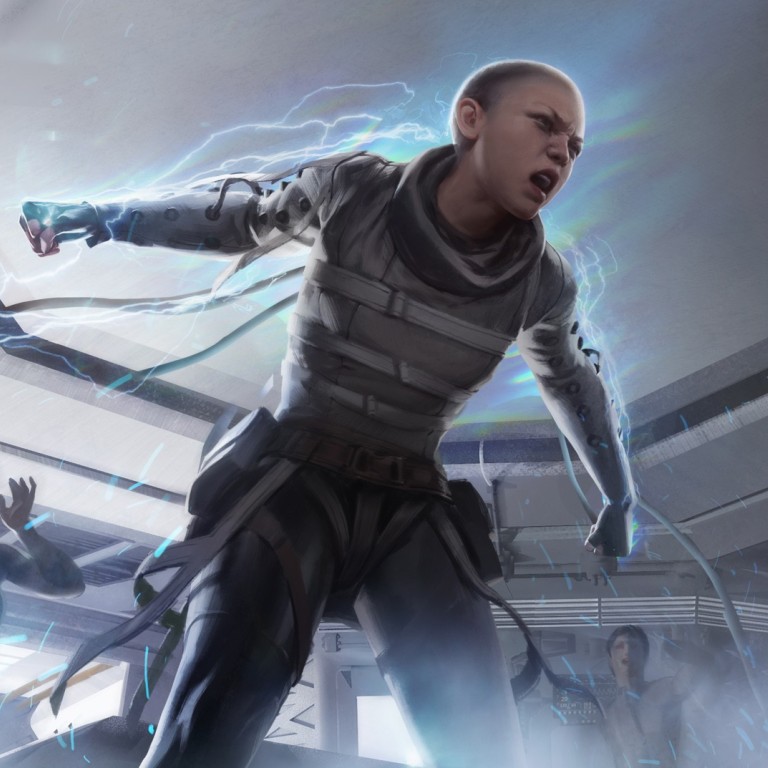 China has a black market for cheats in hit game Apex Legends even though it has yet to be launched there
Cheat tools that give players unfair advantages, such as seeing through walls, are already up for sale online in China
China is already home to a thriving black market for cheats and hacks in video games – and that is also true for new battle royale hit Apex Legends even though the game has yet to be launched in the country.
Illegal software that gives players unfair advantages in Apex Legends is now up for sale on the Chinese internet, just as its developer is going after cheaters exploiting the game two weeks into its launch.
A search of "Apex support" on Taobao Marketplace, China's biggest online retail platform, points to more than 200 vendors selling cheats for the latest hit from American gaming company Electronic Arts. The software claims to enable players, among other things, to see through walls and automatically aim weapons at opponents.
"We will work with rights holders to remove third-party product listings violating laws or our product-listing policy on Taobao Marketplace," said a spokesman for the online retail platform owned by Alibaba Group Holding. New York-listed Alibaba is the parent company of the South China Morning Post.
Last week, Apex Legends developer Respawn Entertainment announced on the online forum Reddit that the studio has banned more than 16,000 cheaters since the game's February 4 launch for the PlayStation 4, Xbox One and Windows personal computers.
The game is a free-to-play battle royale title that lets players compete in a squad of three, each choosing a character with a special trait. Similar to Fortnite and PlayerUnknown's Battlegrounds, players have to scavenge for guns, armour and other items to survive and be the last one standing in a slowly shrinking battlefield.
Apex Legends is already the most popular game on live-streaming site Twitch, averaging 250,000 viewers in the past 30 days, according to third-party data provider TwitchTracker. In its first week, the game racked up 25 million players, according to Respawn. By comparison, Fortnite, the world's top-grossing game of last year, took three months to reach 30 million users.
On Taobao, Apex Legends cheats are sold for around 30 yuan (US$4) per day, with deep discounts for those who buy bundles. While some vendors sell their cheat tools directly via Taobao, others share links for downloading the software via group chats on the QQ messaging app, each of which could easily gather hundreds of people.
Tencent Holdings, which operates QQ, did not immediately respond to a request for comment.
So far the top stores on Taobao have completed over 100 deals.
"Very useful," one buyer wrote. "The only problem is that I'm too strong now – it's a bit fake ha ha."
It is not uncommon for Chinese gamers to use cheat software. While developer Respawn did not reveal where Apex Legends cheaters come from, PUBG's developer said in February last year that China accounted for 99 per cent of the game's banned cheaters, citing data from its anti-cheat tech provider.
Chinese authorities have launched a crackdown on the underground market of video game cheats. By the end of 2017, police around the nation had arrested 120 people suspected of designing cheat tools for PUBG, with the help of Tencent, the game's exclusive publisher in China, according to Bloomberg.
Currently, Chinese gamers can access Apex Legends through overseas platforms such as Origin, which exist in a grey area under Chinese laws.
This article appeared in the South China Morning Post print edition as: cheats are out for apex legends