Huawei
Get more with myNEWS
A personalised news feed of stories that matter to you
Learn more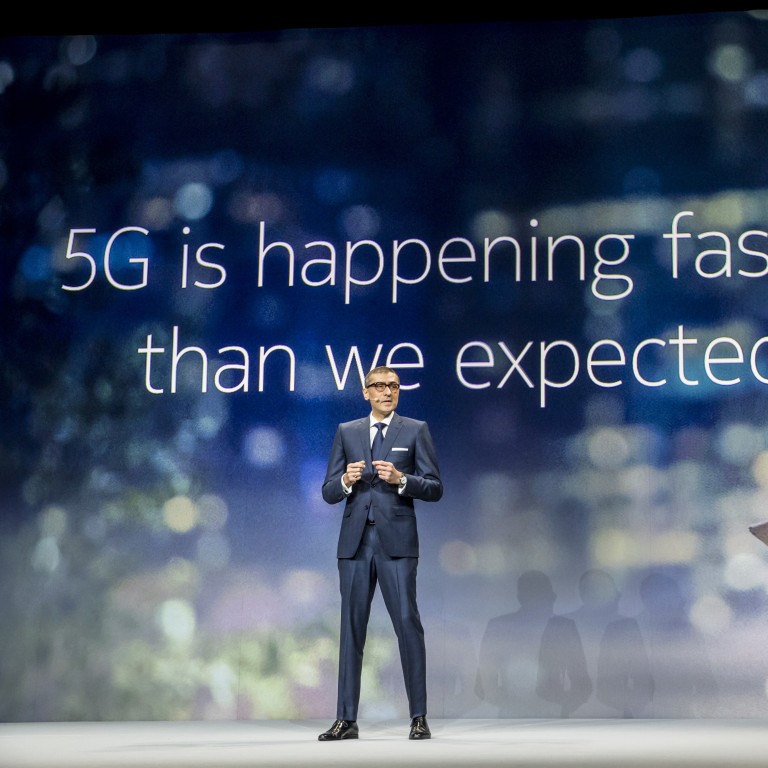 Nokia brushes aside claims that Huawei ban would stall European 5G roll-out plans
Nokia CEO seeks to reassure European clients amid claims that 5G roll-out would be jeopardised by Huawei ban
Nokia Oyj's Chief Executive Officer Rajeev Suri sought to assure European clients that a potential ban on equipment from China's Huawei Technologies Co. would not affect the region's roll-out of a fifth-generation wireless network.
"People everywhere are asking legitimate questions about how best to secure critical networks, about which vendors are appropriate to use and which are not," Suri said on Sunday in a presentation to media and analysts at a conference in Barcelona. "I do want to address comments suggesting that if certain vendors are held back, then Europe's 5G roll-out will stall and costs will rise. Bluntly, the facts just do not support the claims."
Suri spoke after the GSMA wireless industry group, which embraces 750 carriers, said in a letter dated February 14 that restricting network access to a single equipment maker would handicap Europe's progress in developing artificial intelligence, the "internet of things" and so-called big data. The letter was released amid growing pressure to ban Huawei from providing 5G equipment, which the US argues could be used by China for spying, a suggestion the company has repeatedly denied.
The Nokia and GSMA comments followed warnings by companies including Deutsche Telekom AG, Vodafone Group Plc and BT Group Plc. On February 21, Telefonica SA Chairman Jose Maria Alvarez-Pallete said that there is a lot of noise around Huawei rooted more in opinion than fact and that any restriction on any supplier will have an impact on the cost of equipment.
Suri spoke ahead of the opening Monday of the MWC Barcelona conference, the industry's largest gathering, in Barcelona. The congress is organised by GSMA and Huawei is among its main sponsors.