Internet
Get more with myNEWS
A personalised news feed of stories that matter to you
Learn more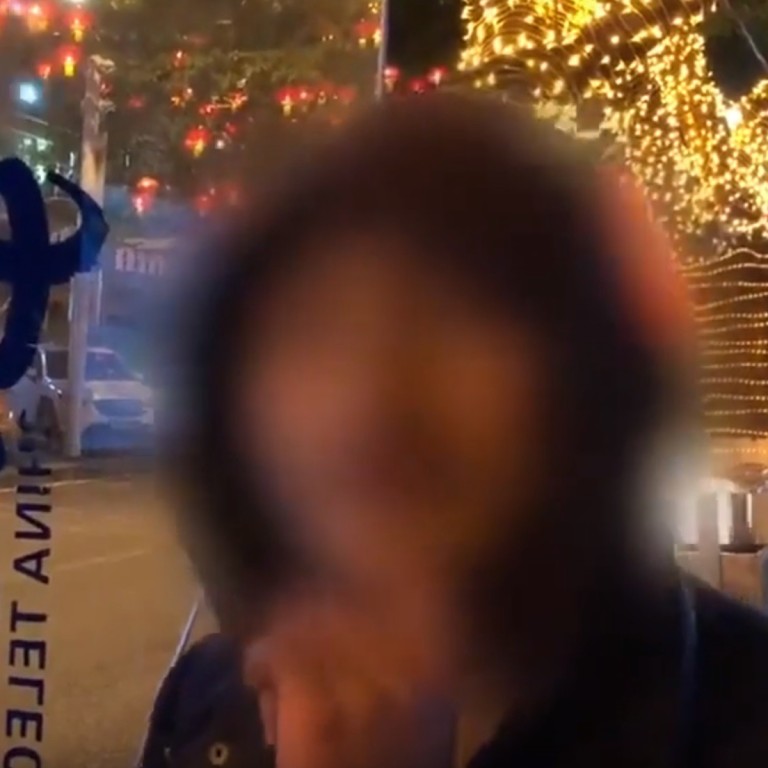 Jobless man in China found to have hacked public phone booth for years, accessing free movies and games
The phone booth's owner, China Telecom, is looking into the situation
A jobless man in China has for years turned a touch screen payphone into his personal computer, spending most of his nights freeloading off the internet for novels, movies and video games.
A video of the man browsing webpages at the public phone booth in Chongqing became popular on Chinese social media in recent days, prompting the booth's owner, China Telecom, to look into the situation.
In the video, the man in a black hoodie – who claimed to be a former mechanical worker – demonstrated how to use a screwdriver-like tool to hack the payphone within seconds. He then accessed the internet to read novels and play a video game, among other things. A virtual keyboard that popped up on the screen also enabled him to use the Baidu search engine.
"I don't have a mobile phone," the man said to the camera. "I use this to read novels and watch movies."
Residents and vendors nearby are quoted as saying in the video that for the past two or three years the man has occupied the phone booth almost every night, with each session lasting for several hours.
A customer service staffer with China Telecom confirmed to local media that the phone booth in question was hacked for free Wi-fi, adding that the state-owned carrier is investigating the case.
On the Chinese microblogging site Weibo, one post about the video of the hacker-freeloader has attracted more than 2,000 likes.
"You never know what kind of device your teammate is using to play games with you," one blogger joked.
"After the news came out, you will soon get a job and a phone," another said.
Most grassroots hacking in China is directed at software applications. In 2015, a 19-year-old man was arrested in northeastern Dalian city for allegedly hacking into an airline's booking site to trick customers into paying extra fees.
In the same year, five men were busted in central China for using software to distort their location on WeChat so they appeared to be "local" prostitutes when chatting to men in Singapore and Malaysia.