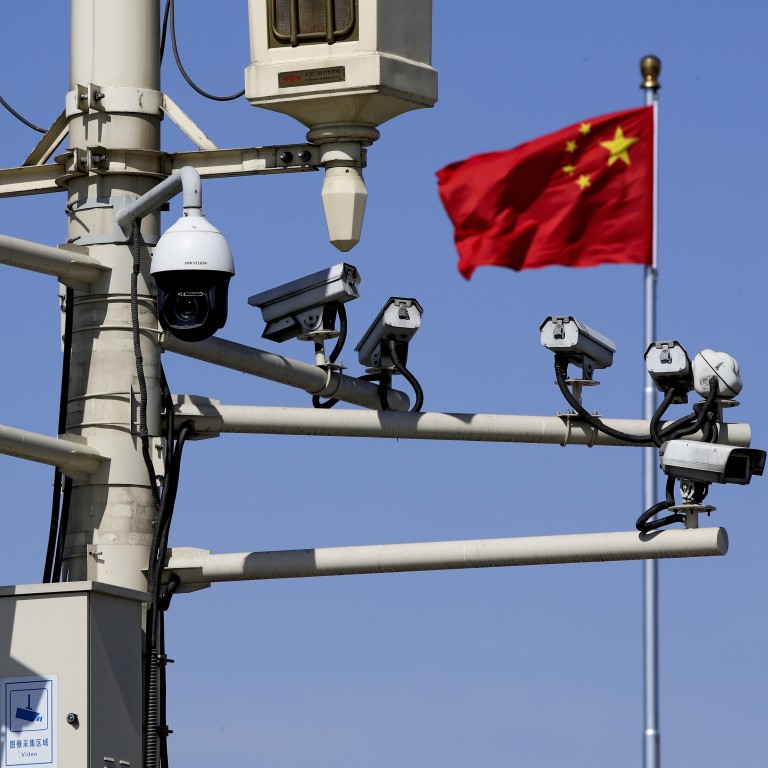 Exclusive

|
How 9/11 and China's plan for blanket surveillance created a wave that CCTV camera makers Hikvision and Dahua rode to huge success
Hangzhou's Binjiang district is home to three of China's biggest surveillance camera makers
Hikvision, Dahua and Uniview benefited from rise in demand for surveillance after 9/11 terror attacks
China is famous for its one-industry towns. Gurao in southern Guangdong province is known for making bras. Qiaotou in Zhejiang province produces most of the world's buttons. The city of Tianjin to the north is a major manufacturer of bicycles.
Then there is Hangzhou's Binjiang district, east of the Qiantang River that winds through the city, about 10km (6.2 miles) from the famed West Lake, a Unesco World Heritage Site. Once mostly farmland, the Binjiang district is now home to many manufacturers, including Zhejiang Geely Holding, the owner of Sweden's Volvo Cars.
It is also headquarters to three of China's biggest surveillance camera makers – Hangzhou Hikvision Digital Technology, Dahua Technology and Zhejiang Uniview Technologies. Between them, the three companies account for about 30 per cent of global video surveillance revenue. Hikvision and Dahua together have more than half of China's video camera market.
China's surveillance camera makers have long kept a low profile. Each year, they manufacture millions of cameras used to power surveillance systems both in China and abroad that watch over public and private areas such as prisons, railway stations and airports, and scan roads for vehicular breakdowns.
Hikvision and Dahua came under the spotlight when they were named in the US 2019 National Defence Authorisation Act, which banned federal agencies from purchasing cameras from the two companies on concerns that they pose a risk to national security. Both Hikvision and Dahua have said the ban is not expected to have a substantial impact on their business.
Just how did three Hangzhou-based companies pull off their meteoric rise to become major global suppliers of surveillance cameras?
Interviews with Hikvision, Dahua and Uniview employees and long-time industry analysts attribute the rise of the industry to the increased demand for CCTV cameras by governments after the events of September 11, 2001; China's comparative advantages in manufacturing; and the country's own state-directed efforts to build an "omniscient" surveillance network by 2020.
"The increasing demand for safety and security globally after 9/11 is one of the factors driving the growth of the security industry worldwide," a Hikvision spokeswoman said in a written response to the South China Morning Post.
"But the fundamental reasons for the industry development are the low police-civilian ratio based on the large population in China, and the challenging situation for public security management in China."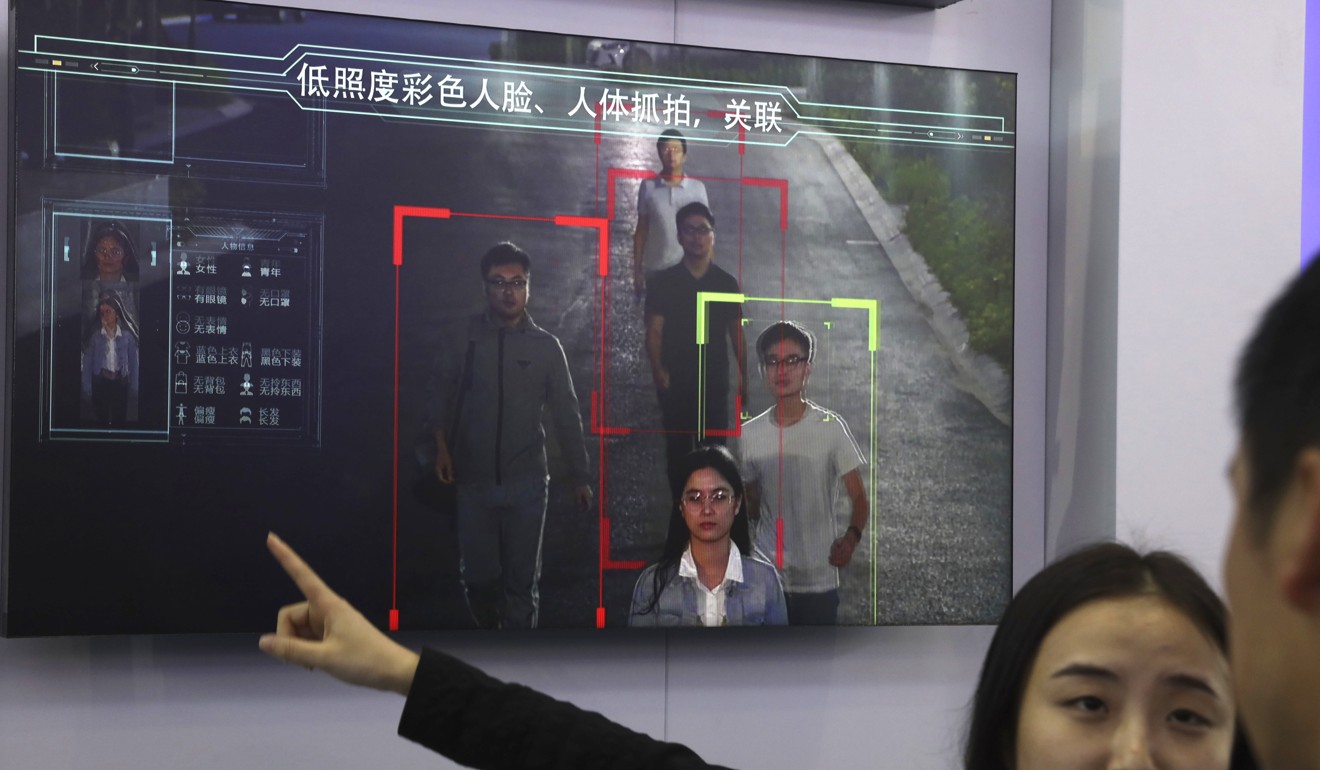 The global market for security cameras has expanded 10 per cent to US$18.5 billion, driven by increased government spending on equipment to fight crime and terrorism, according to IHS Markit. China's professional video surveillance equipment market grew by 14.7 per cent, faster than the 5.5 per cent growth for the rest of the world, IHS said.
China had about 176 million surveillance cameras in operation as of 2016. By 2022, the number is expected to reach 2.76 billion, in a country with a population of 1.4 billion, according to IDC, a market intelligence company.
The expansion of the public video surveillance network coincides with China's smart-city drive and has achieved "remarkable results" in raising public security levels, preventing and cracking down on crime, and enhancing traffic management as well as emergency command, IDC said.
"The Chinese market had an early start amid its urbanisation and smart city drives," Lu Chunsheng, a Beijing-based research manager of IDC, said in an interview. "Companies in the country are forward-looking in deploying latest technologies, and are hence active in applying AI to the security sector, which in turn moves the market forward."
One particular growth driver is the Sharp Eyes project, known as Xue Liang in Chinese. Its name came from a Mao-era slogan - "the masses have sharp eyes" - which encouraged people to report any wrongdoings to the Communist Party.
The Sharp Eyes programme, part of China's Skynet national security network, is a major driver for spending on both urban and rural surveillance systems, IHS Markit said in a July report.
Ren Tianlei, a public security solutions engineer at Dahua, said on the sidelines of the Hangzhou Public Security Forum and expo that police contracts were a major driver for domestic demand.
"They not only tested our most advanced products, but were also the most efficient in giving feedback" that helped refine the technology, he said. "Public security requires the most complicated scenarios and fast response times. Once those projects are done well, it's easier to expand into other fields."
In the first year of China introducing the Sharp Eyes programme, Dahua achieved the world's second-largest market share in video surveillance products and services. One year later, Hikvision surpassed Honeywell to become the world's largest surveillance company by revenue, a crown that it has kept since, according to a&s magazine's Security 50 list.
Ma Li, Uniview's vice-product director in Zhejiang province, attributes the rise of Chinese surveillance companies, and in particular companies in Hangzhou, to being in the right place at the right time, and being focused on the nitty-gritty of execution and after-sales service.
"Some Guangdong companies started in the 1990s long before us, but focused on cost reduction instead of innovation," said Ma. "Same with some overseas rivals who fell out of the league when the technology transformed from analogue signals to digital high definition."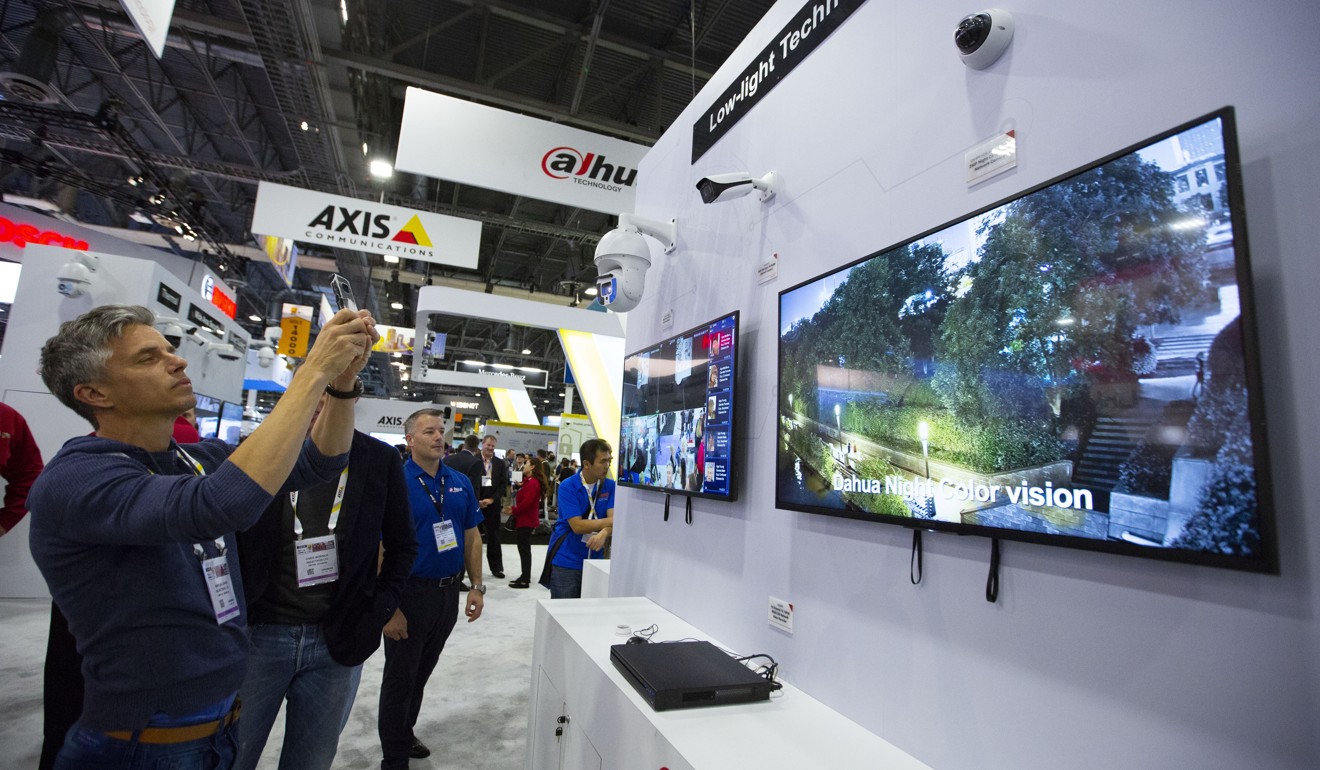 The surge in the surveillance industry is taking place against the backdrop of a 2015 guideline by the National Development and Reform Commission, China's top economic planner, stating that the country aims to set up an "omnipresent, fully networked, always working and fully controllable" video surveillance system nationwide at "all levels" by 2020.
The plan also stipulates a goal that there will be "no blind spots" in road junctions, key street nodes, in any densely populated, foreign-related or "complicated" areas.
China has faced an outcry from activists, scholars, foreign governments and United Nations rights specialists over what they call mass detentions and strict surveillance of the mostly Muslim Uygur minority and other Muslim groups in the far western region of Xinjiang.
Hikvision, which is listed in Shenzhen, traces its beginnings to a Chinese government research institute. State-owned CETHIK Group is Hikvision's biggest shareholder with a 39 per cent stake. Net income rose 21 per cent to 11.4 billion yuan (US$1.7 billion) last year.
Sales to government and public agencies accounted for about 30 per cent of Hikvision's domestic sales, with the rest made up of private enterprises, according to Hikvision. These government and public contracts are won through regular bidding procedures, the company said in a statement.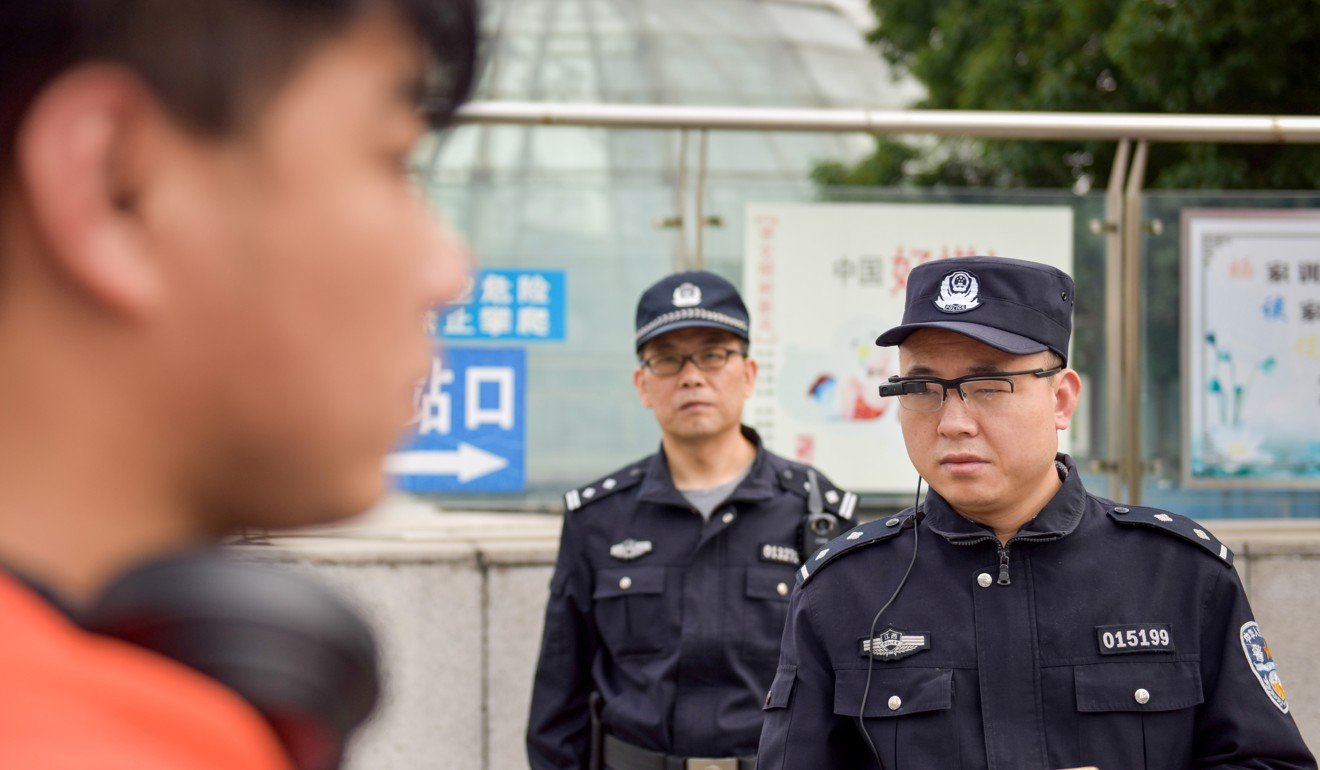 Hikvision said its state shareholders are not involved in the daily operations of the company and its success over the years could be attributed to its provision of "state-of-the-art, cost-effective products and solutions" to customers. The company said it takes compliance seriously and strictly follows the applicable laws and regulations wherever it conducts business.
Dahua, also listed in Shenzhen, was founded by Fu Liquan, a former defence industry technician-turned-entrepreneur, who holds a 37 per cent stake and is the chairman of the company. Profit increased 9.1 per cent to 2.6 billion yuan last year.
The adoption of artificial intelligence and ultra-fast 5G telecommunication networks is widely expected to push the security industry into a new area of growth.
For the first time, real-time data transmission and analysis will be possible. Trained algorithms can track vehicles, recognise faces and a person's gait, read micro expressions and body language, to spot anomalies and predict crime – all in real time.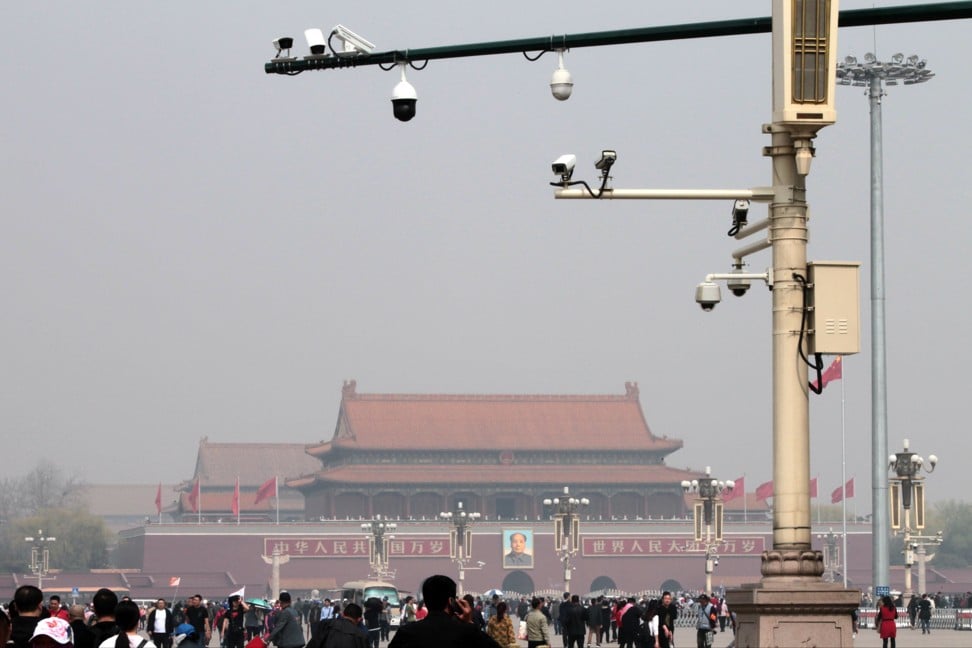 In 2017, Hikvision launched AI Cloud services, a move to integrate internet-of-things devices with edge and centralised computing capabilities and cloud storage. Last year, Dahua launched its own version called HOC (Heart of City) aimed at integrating a big-data platform with operations, management and security centres.
Back in Hangzhou, as many as two dozen cameras can be found installed on street lamps or at traffic junctions in the Binjiang district, where the top surveillance companies are based. Taxi companies in the city are required to install recording cameras in each vehicle, according to drivers interviewed by the Post.
Perhaps because of the cameras, there are no protective plastic screens separating the driver from passengers in Hangzhou taxis like in many other cities in China.
"Young women can travel around Hangzhou after midnight without fear," said He Guoqiao, Hikvision's senior director for big data and technology, in response to a question about whether the surveillance was an intrusion of personal privacy. "This is not imaginable in most areas overseas."
This article appeared in the South China Morning Post print edition as: China's spy camera giants ride the surveillance wave