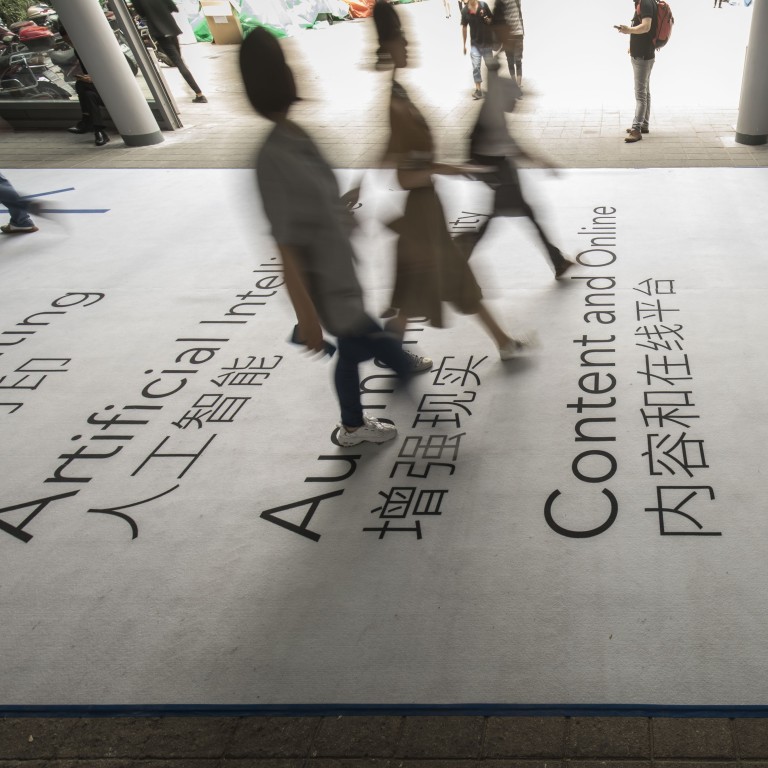 How US-China tech war is rippling through the global supply chain
Hi-tech suppliers are adjusting their business strategies amid the uncertainty caused by the raging trade and tech conflict
For many years, digital imaging technology supplier Altek Corp relied on private demonstrations to generate business from its handful of large clients in China.
The Taiwanese hi-tech supplier, however, must now take part in trade shows in China to widen its search for new customers, according to company executive Nicole Chen, after major client Huawei Technologies became entangled in the raging trade and tech war between China and the United States.
"Everything was perfect before the third quarter of last year, but now orders have halved," said Chen, who serves as special assistant to Altek founder and chairman Alex Hsia, on the sidelines of the CES Asia 2019 trade show held this week in Shanghai.
Huawei, the world's largest telecommunications equipment maker and second biggest smartphone vendor, used to outsource to Altek the production of image signal processors for its dual camera handsets.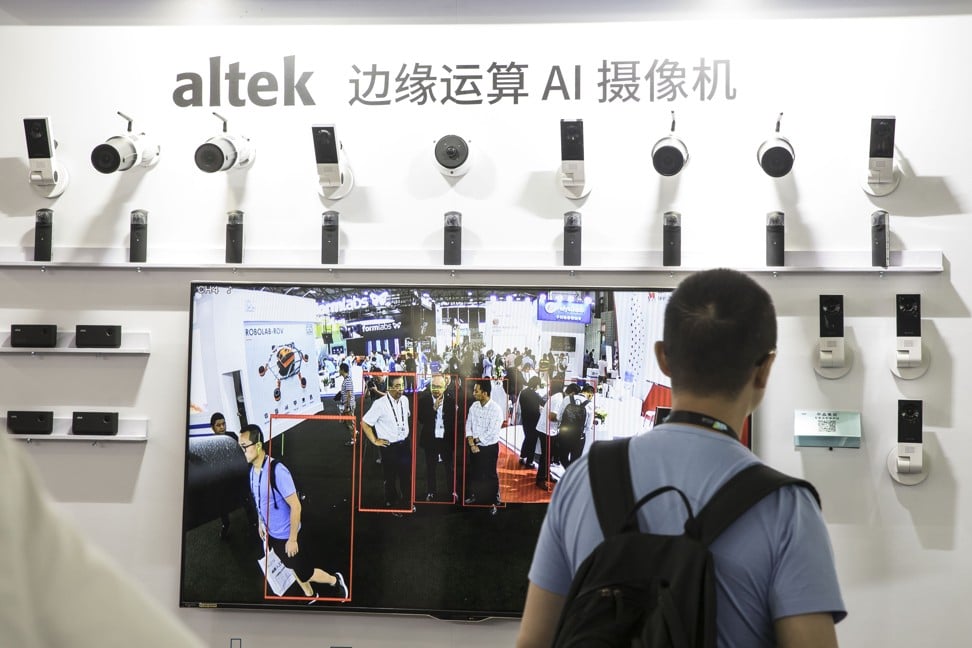 Altek has had to adjust its business strategy, according to Chen, amid a slowdown in Huawei smartphone shipments caused by the US-China tech war and the Shenzhen-based company's decision to bring more chip development projects in-house.
That has driven Altek to sign up new smartphone clients, including Samsung Electronics and Vivo, as well enter China's surveillance technology market with its own artificial intelligence-powered cameras and facial recognition system, Chen said.
"We want the trade war to end as early as possible, but it's very unpredictable," she said. "All we can do now is to spread the risk and diversify our business."
That conflict, in which the US imposed higher tariffs on Chinese goods, recently intensified when Washington
added Huawei and 68 of its non-US affiliates to a trade blacklist
, officially called the Entity List, on May 16 because the company was considered a threat to national security. This action restricts Huawei's ability to buy hardware, software and services from its American hi-tech suppliers without approval from the US government.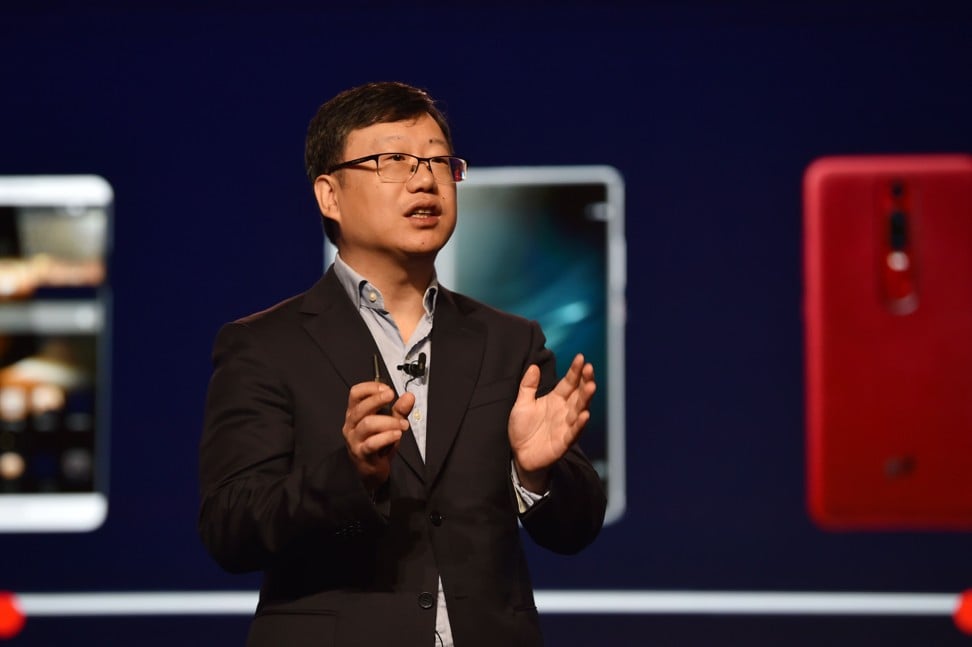 The US action came as talks to resolve a lingering trade war between the world's two-biggest economies ended without agreement last month, sparking a wave of targeted actions by the Trump administration against China.
With the US trade ban, Huawei's wholly owned chip design company, HiSilicon, is anticipated to
supply alternative semiconductor products
, from those provided by the likes of Qualcomm and Intel Corp, for use in Huawei's smartphones and network equipment. Huawei is now looking to boost production of its own Kirin chipsets and roll out its "Hongmeng" operating system to replace Google's Android.
Huawei, which claims to be the "unparalleled leader in 5G", has also been stockpiling critical US components for almost a year, according to separate reports by research houses Haitong and Canalys.
Those efforts, however, have not been enough to bolster Huawei's plan to overtake Samsung and become the world's top-selling smartphone vendor by 2020.
That goal would take longer to achieve, said Shao Yang, chief strategy officer at Huawei's consumer business group, in his keynote presentation on Tuesday at CES Asia. He revealed there were now more than 500 million users of Huawei devices globally.
Taiwanese electronics contract manufacturer Foxconn Technology Group, formally known as Hon Hai Precision Industry, has recently stopped several production lines for Huawei smartphones because of the Chinese company's reduced orders for new handsets, according to sources.
While some hi-tech suppliers claim to have not yet been affected by the US-China dispute, they are prepared to raise prices if the conflict escalates with heavier tariffs on a broader range of products.
Shanghai-based industrial automation company Keenon Robotics, an exhibitor at CES Asia, is closely monitoring the situation and would raise prices on its products when the tariffs kick in, spokeswoman Ella Chi said.
Other changes may be more subtle, as uncertainties complicate market sentiment for domestic and foreign brands, according to other exhibitors at the trade show.
Shi Shen, a sales representative at a smart home company headquartered in Hefei, capital of eastern China's Hefei province, noticed decreased demand for home appliance brands on their Apple Home-based system. "Consumers are unsure about choosing the Apple platform because of the trade war," Shi said. "They tend to side with domestic firms now because Chinese companies, such as Huawei, are developing their own smart home system."
Some hi-tech suppliers have stayed optimistic, despite the US-China trade row.
Cao Zhiqun, general manager at Shenzhen-based surveillance camera maker Zhongxin Era, said the US remains one of the company's major overseas markets. "We are prepared to push for a small increase in price when tariffs start to make an impact on our supply chain," Cao said.
The US government was said to be considering to
add Chinese AI surveillance systems vendors
– including , Hangzhou Hikvision Digital Technology, Zhejiang Dahua Technology and Megvii – on the same trade blacklist as Huawei, according to reports last month.
Cao said imposing a trade ban on those major surveillance systems providers could open up opportunities for smaller players like Zhongxin Era. "The US would only look at the big names in the industry, and we are a cheaper alternative to Hikvision for our consumers. They can't ban us all," he said.