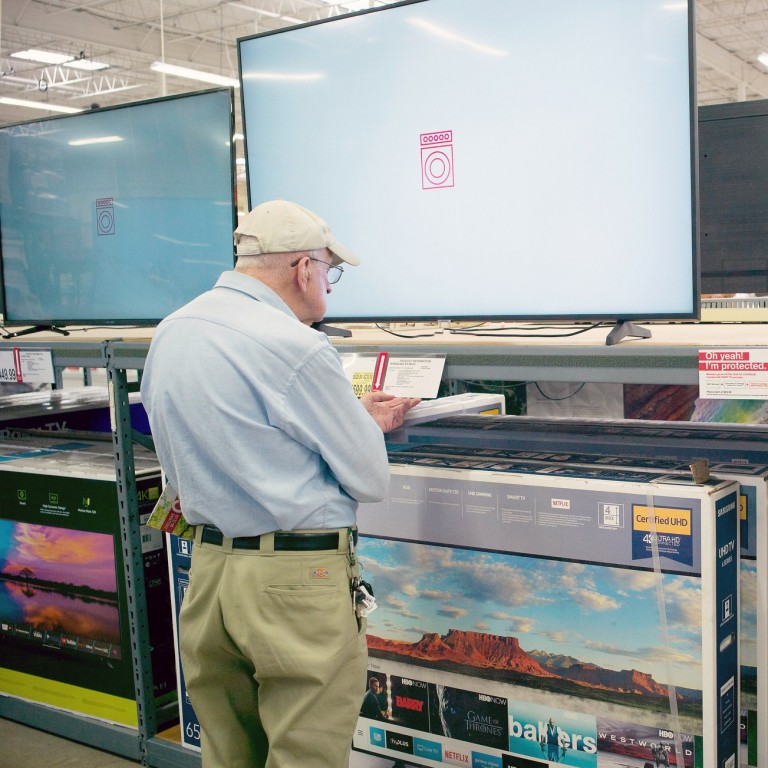 China sees more room for TV sales with 5G spurring consumers to upgrade
Chinese are buying fewer TVs relative to the population size compared to the US, indicating room for growth, according to industry association executive
China dominates global display manufacturing, but Samsung has stranglehold on high-end TV market
China, the world's biggest producer of television displays, is poised to benefit from a new wave of demand for connected televisions and related devices as consumers upgrade their hardware to take advantage of the functionality afforded by the shift to 5G superfast telecom networks, according to industry executives at a forum.
Chinese brands have the opportunity to become global brands and boost sales as more consumers are expected to upgrade their TV sets with the rapid development of cutting-edge technologies such as artificial intelligence, Internet of Things, 5G and 4K/8K ultra-high definition displays, according to Peng Jianfeng, deputy secretary general of China Video Industry Network. He spoke during a conference on Thursday, according to government-backed Securities Times.
China is both the world's biggest market for TV displays as its biggest manufacturer, accounting for more than 75 per cent of global displays, Ding Jie, a deputy director of the consumer electronics division with the Ministry of Industry and Information Technology (MIIT), said during the same occasion.
Chinese are buying fewer televisions relative to the country's population when compared with the US, indicating room for growth, Peng was cited as saying. Annual TV sales in China were fewer than 50 million for a population of 1.4 billion, compared with 40 million sets in the US with its population of about 300 million people.
Honor, one of two smartphone brands owned by Huawei Technologies, announced on Monday that it will release the company's first smart display in early August, without disclosing further details on the product.
Huawei's move followed that of Xiaomi, the fourth-biggest smartphone maker in the world by shipments, which has started launching smart TVs in 2013 and have dozens of TV models on sale in China and some overseas markets like India. Xiaomi was the largest TV brand in China in February, followed by Skyworth and Hisense, local research agency AVC said in April.
Although Chinese brands had about an 84 per cent domestic market share for TVs priced below 15,000 yuan, foreign brands including Samsung, LG, Sony and Sharp dominate the higher-end, accounting for 71 per cent of TV sets priced above 15,000 yuan, according to a GfK industry report in 2018.
Of the TV sets sold in China last year, about one in three are already powered by AI, according to the GfK research.
Globally, Samsung Display shipped 86.7 million high-end AMOLED displays – in the first quarter, accounting for 85.7 per cent of the global market share, according to CINNO Research.
Still, that is the first time that Samsung Display's global market share for AMOLED panels fell below 90 per cent. BOE, one of the major Chinese display producers that supplies to domestic TV brands and smartphone makers including Huawei, saw its AMOLED market share increase to 5.9 per cent during the first quarter, becoming a distant second to the South Korean giant.
This article appeared in the South China Morning Post print edition as: Chinese TV makers see new demand from 5G