Huawei
Get more with myNEWS
A personalised news feed of stories that matter to you
Learn more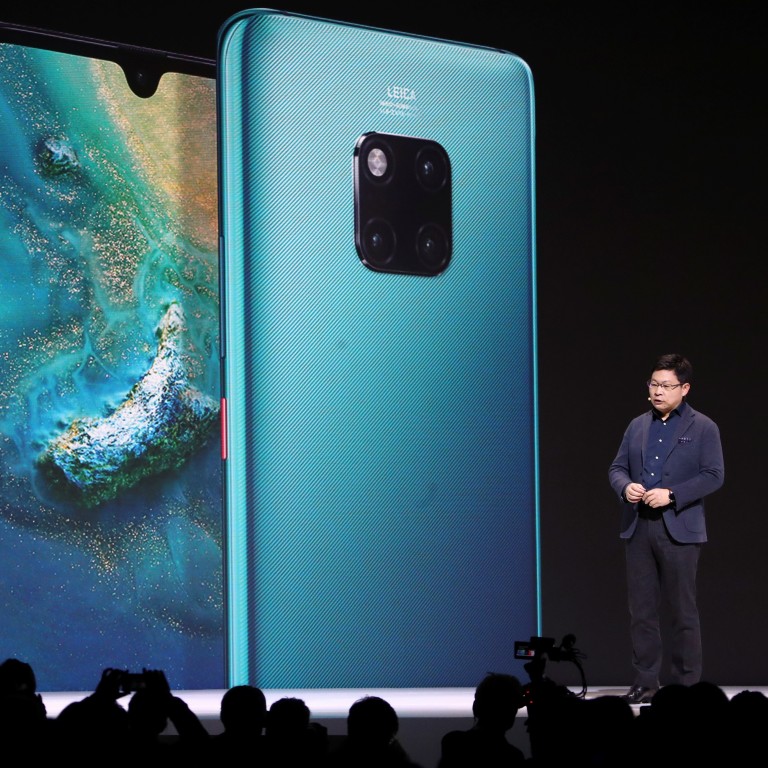 Huawei delays sale of Mate 30 smartphones in Europe as trade ban bars access to Google apps, services
The telecommunications equipment giant will promote its own Huawei Mobile Services ecosystem in lieu of Google's
Huawei Technologies will delay sales of its newly launched Mate 30 smartphone series in Europe, the company's biggest market outside China, because the handsets have no access to Google apps and services under a US trade ban.
The new flagship line – comprising 4G and 5G versions of the Mate 30 and the Mate 30 Pro – will start pre-orders in mainland China next week and will be available in Southeast Asia sometime next month, according to a Huawei spokesman late on Thursday after the product's launch in Munich, Germany, on the same day. Huawei has set no timetable for the availability of the Mate 30 in Europe.
The Shenzhen-based company will promote its own Huawei Mobile Services (HMS) ecosystem, in lieu of Google's own system, to support users of the Mate 30 series and the foldable Mate X, another 5G smartphone that will be released in China next month. It has also earmarked US$1 billion to provide incentives for HMS app developers.
"I want to tell global developers, come use HMS," said Richard Yu Chengdong,
chief executive of Huawei's consumer business group
, at the launch. "We can use HMS app gallery on the Mate 30 series." Yu indicated that HMS currently has 570 million monthly active users, who use Huawei cloud, music, video and other services through its app gallery.
That announcement confirmed a
South China Morning Post
report on August 29 about the company's plans to
delay sales of the Mate 30 series in overseas markets
. The US trade ban on Huawei prevents the Chinese telecommunications equipment giant from selling its high-end devices with popular Google mobile services, such as Google Play and Google Maps.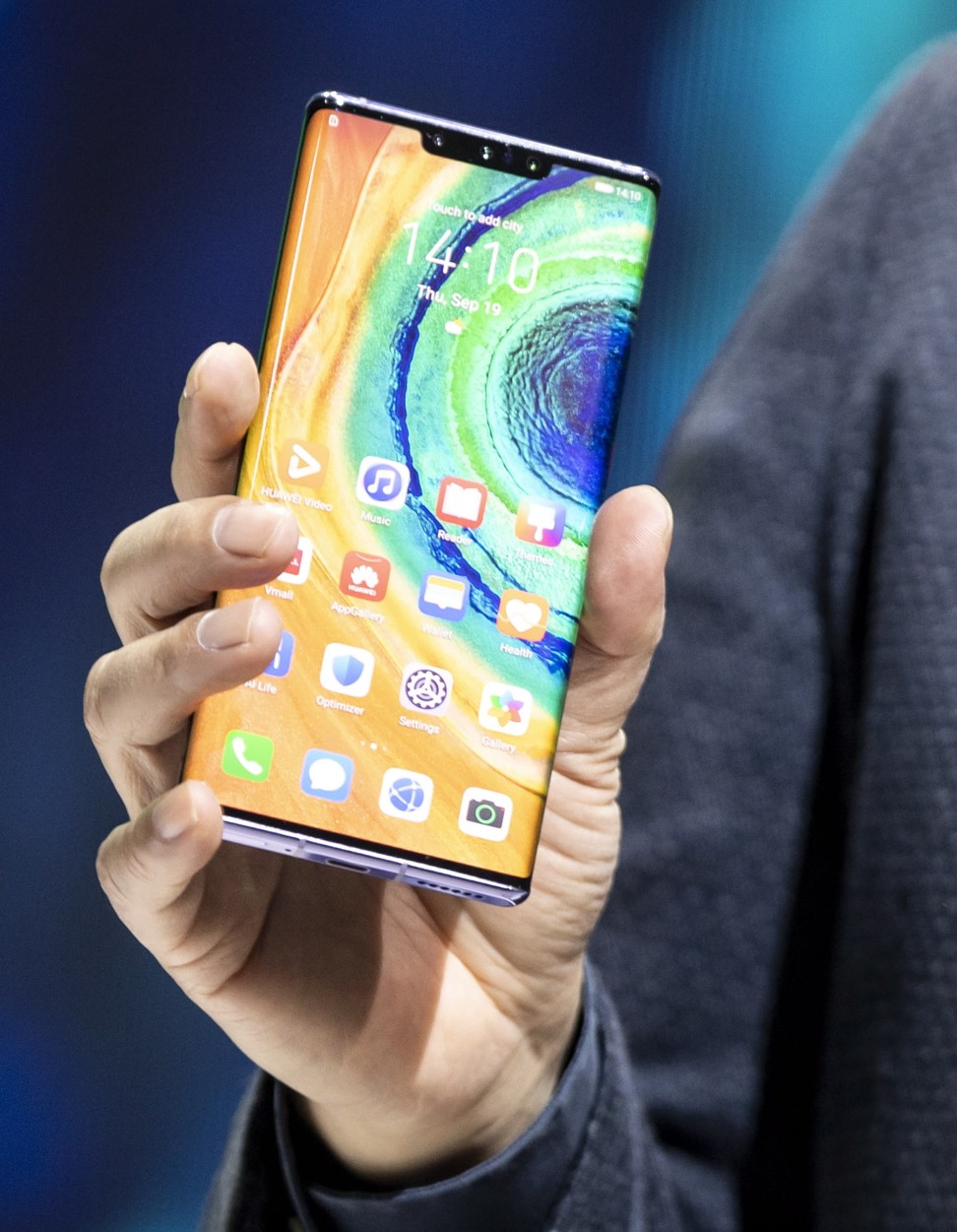 "The lack of Google apps would dramatically reduce the value and usability of Huawei's new smartphones outside China," said Bryan Ma, vice-president of client devices research at IDC. "It's not easy to create a new ecosystem either, especially if Google doesn't port its apps over."
Without access to Google mobile services, Huawei's decision to initially focus on selling the new Mate 30 models to consumers in China would help bolster the firm's lead over other Chinese Android handset vendors in the world's largest smartphone market.
That reprieve, however, does not apply to new Huawei products such as the Mate 30 series, so it cannot be sold with licensed Google apps and services, according to a Reuters report, which cited a Google spokesman.
Huawei was initially issued a temporary general licence on May 20 after the company and its 68 non-US affiliates were placed by Washington under a trade blacklist, called the Entity List, over national security concerns. The aim of the licence was to minimise disruption to existing mobile services and mobile networks, including those of many US rural carriers, that use Huawei equipment.
The new Mate 30 series smartphones are powered by Huawei's own Kirin 990 series chipset and feature an always-on display. The 5G Pro edition is built with 14 5G-specific antennas and a back panel with four different cameras. Prices start from €799 (US$883).
The delayed release of the Mate 30 in Europe, however, could further weaken Huawei's position in that market, where it posted a 16 per cent drop in smartphone shipments in the second quarter, according to research firm Canalys. Rival Samsung Electronics recorded a 20 per cent increase in shipments in the same quarter to strengthen its position as Europe's top smartphone vendor.
"Samsung has been quick to capitalise on Huawei's US Entity List problems, working behind the scenes to position itself as a stable alternative in conversations with important retailers and [mobile network operators]," said Canalys senior analyst Ben Stanton in a report last month.
The decision to delay in Europe, as US-China trade talks drag on, would reduce fears of retailers and carriers in Europe from having to deal with potential unsold inventory. "Fear of a backlog is the toughest thing they face right now," said James Yan, research director at Counterpoint in Beijing.
This article appeared in the South China Morning Post print edition as: Huawei to delay sales in Europe of Mate 30 series