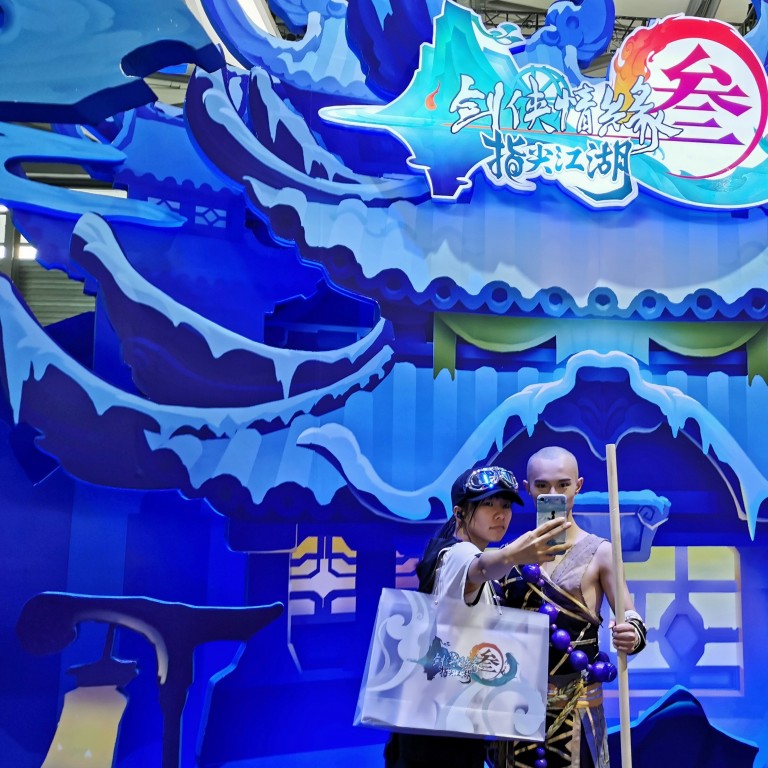 Gaming professionals rank only behind financiers when it comes to pay in China
China's video gaming industry has experienced explosive growth in recent years
Online gaming professionals are only behind bankers and money managers when it comes to the most highly-paid jobs in China, according to a recent report.
Workers at online gaming companies pocket an average of 10,940 yuan (US$1,548) per month, according to a report released by China's top recruitment platform Zhaopin.com, which covered job postings in 38 Chinese cities in the past quarter.
Allen Zhu, a gaming lawyer from law firm He & Partners, said that Zhaopin.com's statistics were not a surprise.
"It's very likely that employees at games companies [in China] get an average of more than 10,000 yuan per month in salary," said Zhu. "Video game projects also offer decent bonuses as well."
Investment companies – including asset managers, investment banks, securities and futures firms – paid their employees the most at about 12,286 yuan (US$1,737) per month on average. People working in related financial fields such as mortgage brokerage, trust work, auction houses and pawn shops came second in the survey, paying their employees an average of 11,540 yuan (US$1,632) per month.
Although recording a slight drop from data in the previous quarter, online gaming remains the most lucrative sector in China's tech industry for jobseekers this spring.
China's video gaming industry has experienced explosive growth in recent years. As the world's biggest gaming market, China's video games sector is expected to generate US$36 billion in revenue this year – leading to a surge in salaries for superstar gaming professionals.
While the overall compensation number may still lag what gaming stars are paid in the West – and is an average across the whole workforce – gaming professionals in China are certainly well paid compared to other white collar professionals in China, making it an attractive employment destination for young people.
Luke Stapley, marketing manager at Chinese game engine developer Cocos Technology, pointed out that not every employee in a gaming company gets a fat paycheck, with most lower level people probably receiving between 6,000 and 10,000 yuan per month.
"It's still a question of where you are in the industry. Indie and small companies may not be paying at the same rates as the more elite locations, but as a whole, the game industry in China is maturing and maturity in business comes with added costs," said Stapley.
Other analysts pointed out that games developers often have to work long periods of overtime as a new game gets near to launch.
Sign up now and get a 10% discount (original price US$400) off the China AI Report 2020 by SCMP Research. Learn about the AI ambitions of Alibaba, Baidu & JD.com through our in-depth case studies, and explore new applications of AI across industries. The report also includes exclusive access to webinars to interact with C-level executives from leading China AI companies (via live Q&A sessions). Offer valid until 31 May 2020.