Tencent
Get more with myNEWS
A personalised news feed of stories that matter to you
Learn more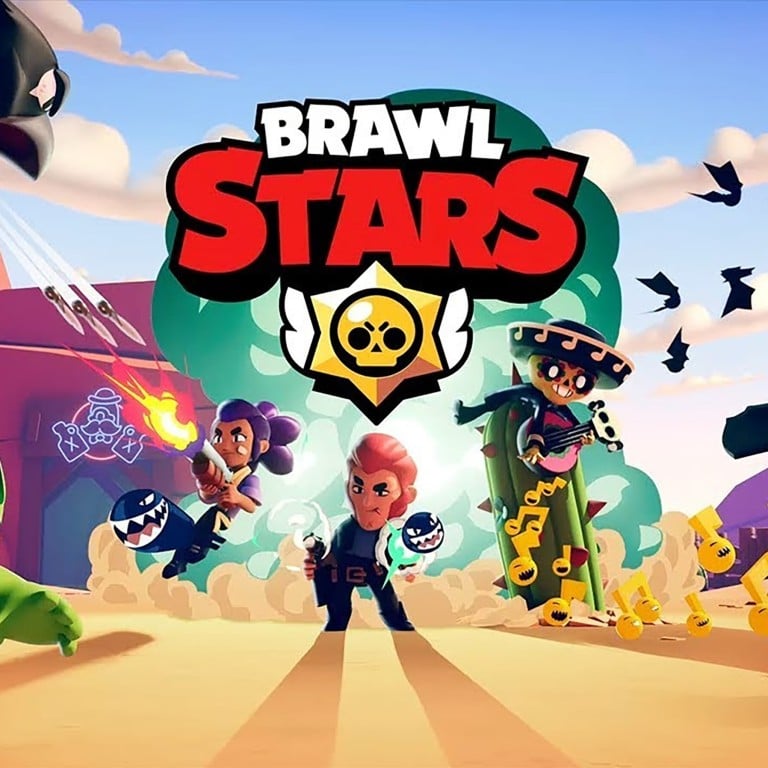 Tencent lands another mobile game hit as Brawl Stars rakes in US$17.5 million in first week
Mobile games in China generated US$18.5 billion in revenue last year and the market is projected to reach US$32.0 billion by 2024
Tencent and NetEase together account for 60 per cent of the total gaming market revenue in China, according to a report by intelligence firm Analyses
Tencent Holdings has found another hit mobile game in Supercell's Brawl Stars which raked in US$17.5 million with 4.8 million downloads in its first week in China, according to data from app tracking firm Sensor Tower.
With top-grossing titles such as Clash of Clans and Clash Royale, Supercell – in which Tencent owns a majority stake – has established itself as a hitmaker of mobile games. Brawl Stars' strong start in China compares favourably to its global launch in 2018 when it grossed US$11 million worldwide with 15.5 million downloads in the first week.
The latest success reflects the fact that although games are now being released much later in China due to
the country's tightening control over gaming
, the market remains hugely lucrative – especially for Tencent and NetEase which together account for 60 per cent of the total market revenue, according to a report by intelligence firm Analyses.
Published jointly by Tencent and Yoozoo, Brawl Stars did not receive a license for monetisation from the Chinese government until March. Unlike most countries, games publishers in China must obtain a monetisation license from the government, which could lead to months of delay in releasing a new title.
"Brawl Stars generated more revenue during its first seven days in China than the last Supercell hit to be released there, Clash Royale, which grossed US$9.4 million in its launch week," Sensor Tower said in its report.
Brawl Stars was also the most downloaded game on Apple's iOS in China since its launch on June 9, according to App Annie. It has ranked within the top four on the top-grossing chart for games in China over the same period.
Hong Kong-listed Tencent did not immediately respond to questions sent via email on Monday.
Chen Xiao, an analyst from Guotai Junan Securities, said Brawl Stars had many winning elements which could enable it to become "a sensational hit."
"The theme of the game is easily understood and appears to be very diverse," Chen said. "With the distribution channels of Tencent and its gradual monetisation mechanism, the game can potentially reach gamers of all ages."
Mobile games in China generated US$18.5 billion in revenue last year and the market is projected to reach US$32.0 billion by 2024, according to game consultancy firm Niko Partners. The number of game players in China is estimated to be 637 million.
Last year Tencent's gaming revenue reached a record high of 114.7 billion yuan (US$16.2 billion), making it the world's largest gaming company by revenue. The business was bolstered by China's stay-at-home economy during the Covid-19 outbreak, with Tencent's gaming revenue in the first quarter up 31 per cent year on year.
The two highest-grossing games in China and globally –
PUBG Mobile
and
Honor of Kings
– are Tencent titles. In May,
revenue from PUBG Mobile
grew to a record US$226 million, including earnings from the patriotic local version called
Peacekeeper Elite.
Tencent became a major shareholder in Supercell in 2016 and strengthened its control through another investment in September last year. It now owns 81.4 per cent of the company. In its recent earnings call, Tencent management said Supercell's success was an important factor in the overall growth of Tencent's gaming business.
Besides Supercell, Tencent also owns stakes in US-based developers Riot Games, Epic Games, Glu Mobile and Activision Blizzard, as well as South Korean firm CJ Games and Japanese company Aiming and Marvelous.