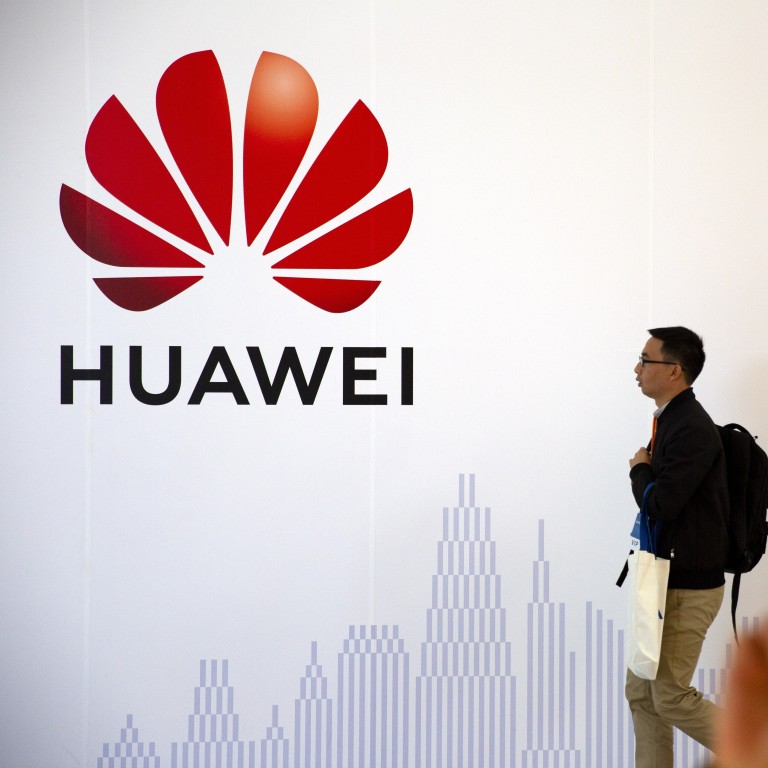 Taiwanese chip designer MediaTek seeks licence to supply Huawei amid US sanctions
The latest US trade sanctions on Huawei choke off the company's ability to buy off-the-shelf chips developed or produced using US technology
MediaTek's move echoes that of US semiconductor company Qualcomm, which has been lobbying Washington for permission to sell its chips to Huawei
Semiconductor designer
MediaTek
has applied with the US government for a licence to continue supplying chips to Huawei Technologies after new US sanctions take effect on September 15, the Taiwan-based company said on Friday.
A MediaTek spokeswoman declined to comment on previous Chinese media reports that Huawei had placed a large order with it.
"MediaTek reiterated its stance of respecting global trade rules. We have applied for a US licence and now are waiting for US approval," MediaTek said in a written statement to the Post.
On August 17, the Bureau of Industry and Security (BIS) under the US Department of Commerce
further restricted access by Huawei
and its non-US affiliates on the
Entity List
to items produced in the US and abroad from American software and other technology.
That restriction prevents Huawei from sourcing commercially available chips from third-party suppliers, including MediaTek, unless a licence is granted by the US government. This essentially chokes off Huawei's ability to acquire off-the-shelf chips developed or produced using US technology.
The Trump administration's latest moves further complicates the battleground in the US-China tech war, which has widened from semiconductors and next-generation 5G mobile networks to apps and cloud services in recent weeks.
MediaTek's licence application echoes that of US semiconductor design company Qualcomm, which has been lobbying the US government for permission to sell its chips to Huawei, including those for high-end
5G
smartphones.
Huawei declined to comment for this story.
In May this year, the BIS amended its long-standing "foreign-produced direct product rule" to
target Huawei's acquisition of semiconductors
that are the direct product of US software and other technology. This vastly expanded Washington's reach by bringing under its remit Taiwan Semiconductor Manufacturing Co (TSMC), the world's biggest contract chip maker and a major Huawei supplier. TSMC is also the main contract manufacturer for MediaTek's chips.
Chinese media previously reported that Huawei, the world's largest telecommunications equipment maker and one of the biggest global smartphone vendors, had placed an order of 120 million chips from MediaTek after the US announced its new restriction in May this year.