Huawei
Get more with myNEWS
A personalised news feed of stories that matter to you
Learn more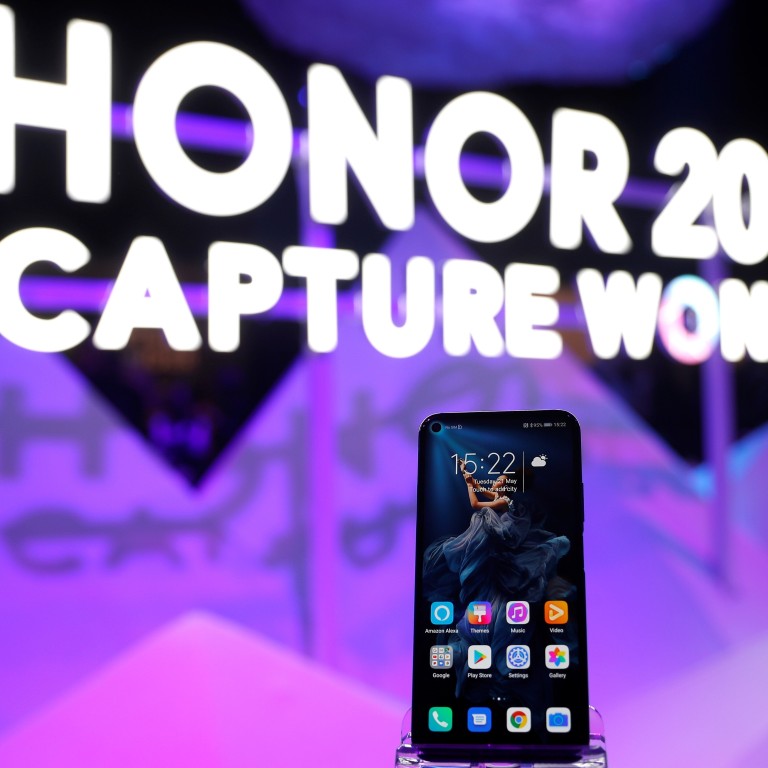 Explainer
Huawei sells Honor to ensure budget smartphone brand's survival amid US sanctions
Huawei has sold its Honor budget smartphone business to a consortium of over 30 agents and dealers called Shenzhen Zhixin New Information Technology
The Chinese telecoms giant will not hold any shares or be involved in Honor's future business management or decision-making activities after its sale, it says
Huawei Technologies
has sold its
Honor
budget smartphone business to a consortium of over 30 agents and dealers, according to a statement released on Tuesday morning on its official website.
The Chinese telecommunications giant will not hold any shares or be involved in any business management or decision-making activities in the new Honor company after its sale to the consortium, Shenzhen Zhixin New Information Technology, according to the statement.
The deal comes after the US imposed
tighter restrictions on Huawei in May
this year, restricting its access to Huawei's acquisition of chips made with American software and technology, even from companies outside the US.
"Huawei's consumer business has been under tremendous pressure as of late," the Shenzhen-based company said in the statement. "This has been due to a persistent unavailability of technical elements needed for our mobile phone business."
Huawei said the sale will help Honor's channel sellers and suppliers "make it through this difficult time" and the move was made by Honor's industry chain to "ensure its own survival".
The statement did not disclose the sale price, although Chinese news site Huxiu reported that the deal was worth US$40 billion, while Reuters
reported last week
that it was worth US$15.1 billion.
"When we come to this big a range of valuation it is usually because there's uncertainty," said Will Wong, a Singapore-based analyst at market research firm IDC. "In terms of valuations they usually look at two things – one thing is what they have right now and the second thing is what they have in the future. Right now we're seeing a very good brand, the global footprints, and an experienced team with them. But what they have in the future is uncertainty in its political risks."
Shenzhen Zhixin New Information Technology, a new company set up for the acquisition, was founded by Shenzhen Smart City Technology Development Group. It includes more than 30 agents and dealers of the Honor brand, including electronics products and appliance store Suning and several state-owned investment firms in Shenzhen, Huawei's hometown.
The change in ownership will not impact Honor's development direction or the stability of its executive and talent team, the consortium said in a joint statement in local newspaper Shenzhen Special Zone Daily on Tuesday morning.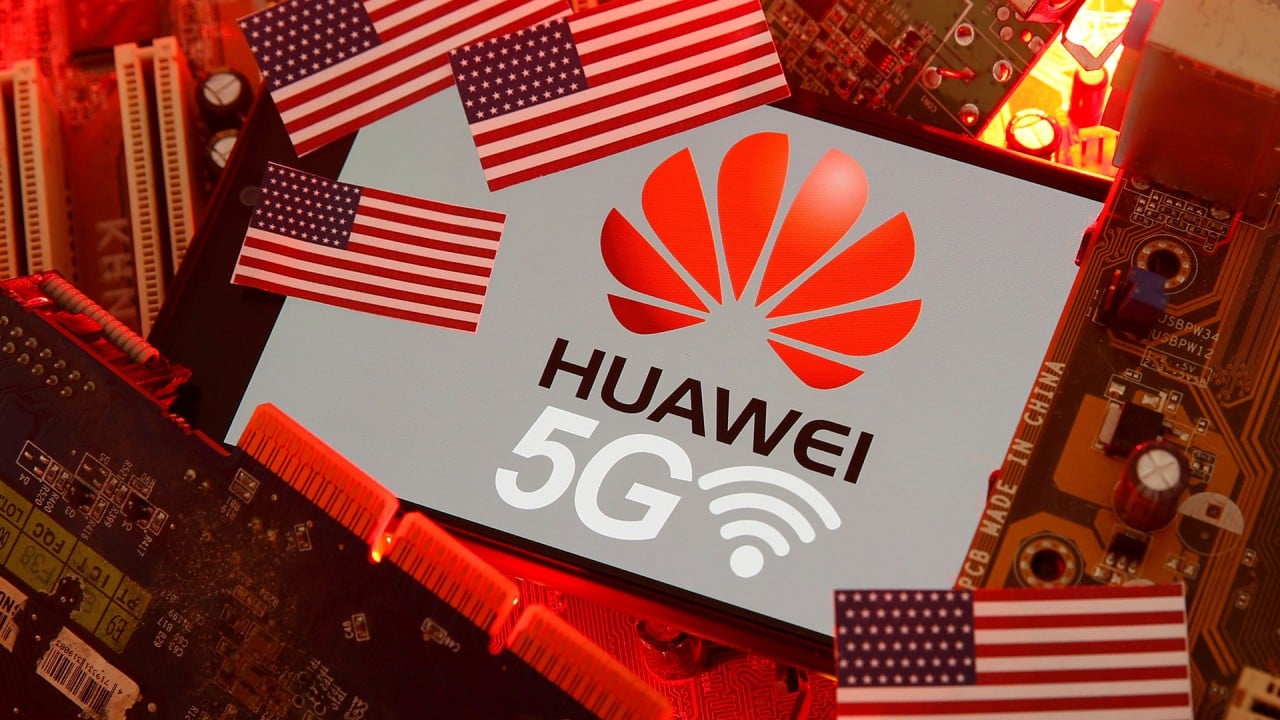 05:22
Huawei founder on cybersecurity and maintaining key component supply chains under US sanctions
Huawei founder on cybersecurity and maintaining key component supply chains under US sanctions
"[The acquisition] is the best solution to protect the interests of Honor's consumers, channel sellers, suppliers, partners and employees," the companies said in the statement. "More importantly, this acquisition is a multi-win move for the industry. All shareholders of the new Honor company will fully support the development of Honor brand, enabling it to leverage the industry's advantages in resources, brands, production, channels and services, and more effectively compete in the marketplace."
Honor has generated more than US$10 billion of revenue in the past five years, according to the company. Market research firm IDC estimated that the budget smartphone brand accounted for 28 per cent of Huawei's total smartphone shipments in the first half of this year, while market trackers Strategy Analytics indicated that Honor's contribution was at 38 per cent in the same period.
Last month, renowned Apple analyst Kuo Ming-chi
said that Huawei should consider selling Honor
as its sourcing will no longer be subject to US trade sanctions if it becomes independent. At the time, other industry analysts were sceptical about the Chinese telecoms giant pursuing such a strategy, but experts the
Post
spoke to after the sale agreed that the deal was a good move for Honor.
"By separating Honor from Huawei, the new Honor might have the chance to get away from the current US trade ban and survive in the market," said Flora Tang, a Hong Kong-based analyst at Counterpoint Research.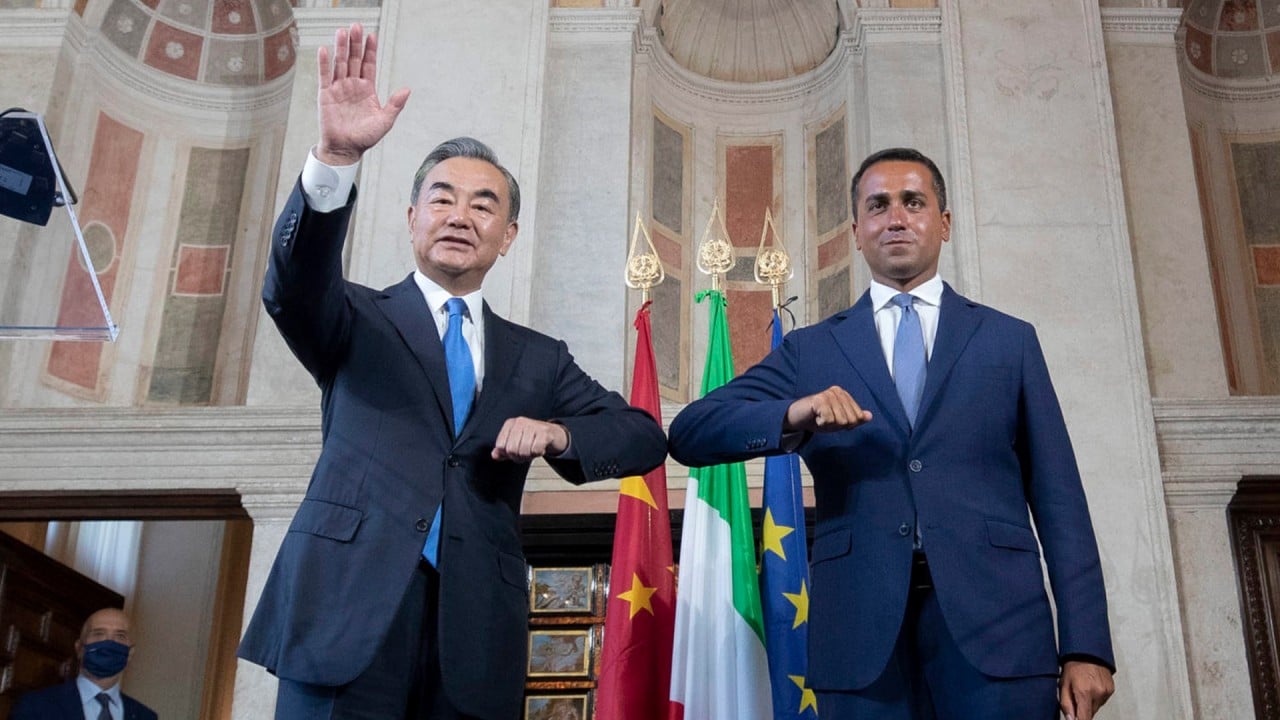 03:12
China's foreign minister begins Europe tour to discuss US influence, Hong Kong issues and Huawei
China's foreign minister begins Europe tour to discuss US influence, Hong Kong issues and Huawei
Honor accounted for 15 per cent of China's smartphone market in the third quarter this year, just behind Huawei, according to Counterpoint. Its position could be supported by consumers due to "patriotic sentiment" in the near term, Tang added.
Wong said he thought it was a "wise move" for Huawei to sell Honor to a consortium formed by its existing channel partners. "In case there're no more restrictions on Huawei in the future, it will be easier for them to buy it back from the consortium," he said.
"[Honor's sale] is the most workable solution for Huawei and some of its employees," according to Zaker Li, senior mobile analyst at Omdia. Li added that he expected competition in China's saturated smartphone market to intensify after the sale: "The deal brings a new competitor to the market and the new Honor company will take market share from other Chinese smartphone vendors."
However, the budget smartphone brand faces the challenge of rebuilding itself after being cut off from Huawei, which it previously relied heavily on in terms of research and development, as well as a shared supply chain that reduced costs for the sub-brand.
"In the long term, without the R&D support, supply chain sharing and especially the
Kirin chipsets
from Huawei, Honor will have to rebuild its [product] differentiation and competitive edge," Tang said.
And while Qualcomm received
a licence from the US government
last week to sell 4G mobile phone chips to Huawei, the latter is still cut off from its supply of high-end 5G chips.
"The current smartphone market is shifting to 5G, and 4G phones will have limited room for growth in the China market in the future," said Eric Tseng, CEO of Taiwan-based semiconductor research firm Isaiah Capital & Research. "There is still no sight of a 5G licence yet."
This article appeared in the South China Morning Post print edition as: Huawei offloads Honor brand as US tightens curbs