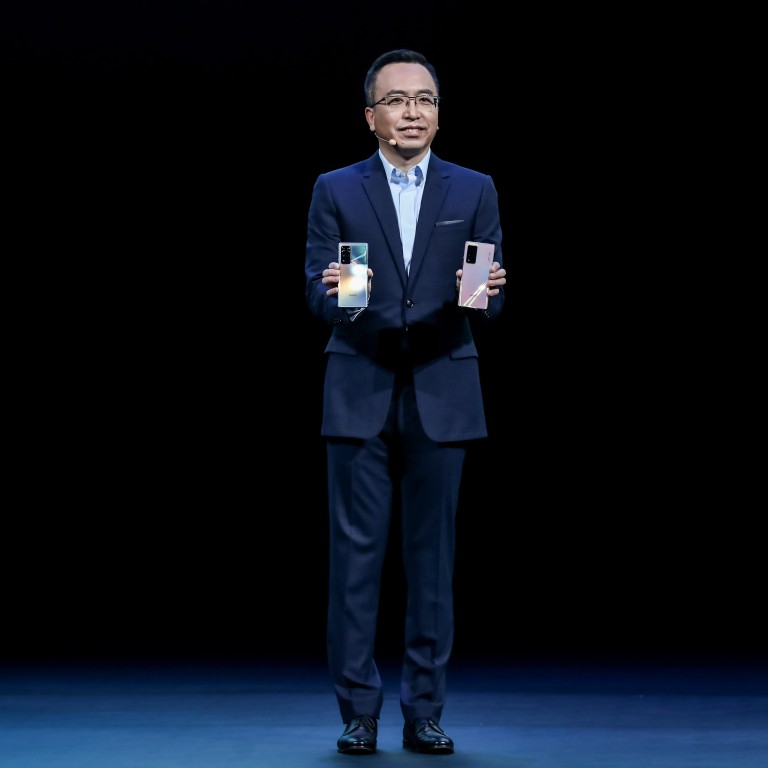 Exclusive

|
Honor CEO speaks out: unburdened by US sanctions on Huawei, the budget smartphone brand looks to take on Apple and former parent
Since leaving Huawei in November, Honor CEO George Zhao says the company wants to make phones that surpass those of its former owner and Apple
Renewed partnerships with US companies like Qualcomm, Intel, AMD and Microsoft offer a reprieve to Honor, but topping competitors remains a steep climb
No longer constrained by the sanctions that have hammered Huawei Technologies Co's smartphone business, Honor Device Co has a new mission for 2021: compete with its former owner and Apple in the market as an equal, the company's CEO George Zhao Ming told the South China Morning Post in an exclusive interview.
"Our core mission this year is to make flagship phones that can compete with Apple and Huawei in China," Zhao said in an interview at Honor's new office, located just 15km (9 miles) from Huawei's Shenzhen headquarters. The office is so new that Zhao has to keep all the windows open to dissipate the smell of paint and drywall.
"No matter who the competitors are, we have a target to surpass them, including Huawei," he added.
While it is not unusual to see tech companies clustered close to each other in China's southern tech hub of Shenzhen, Honor's new home for its 8,000 employees is emblematic of the company's current situation. Despite being Huawei's new smartphone rival, Honor was moulded in its former parent's image.
"In my over twenty years at Huawei, Mr Ren [Zhengfei, the founder and CEO of Huawei] gave me a lot of guidance on policy and strategy," said Zhao, who started working for Huawei in 1998 after graduating from Shanghai Jiao Tong University.
"When the Honor team left Huawei, we got so many blessings and support from them that we really have very few constraints on our development and opportunities," he said. "In fact, Ren said that those who aren't the best aren't allowed to join Honor."
Founded in 2013, Honor was the unsung hero that helped Huawei overtake Apple and Samsung Electronics in sales at home and abroad by offering trendy smartphones to young consumers at prices averaging between US$150 to US$220. By 2020, the brand had more than 200 million users worldwide.
Squeezed by US trade sanctions, Huawei no longer has ready access to the hardware and software it needs to stay competitive. So rather than sacrifice a well-performing brand, the company decided, in their words, to a "divorce".
In November last year, Huawei
sold its budget smartphone
brand to a consortium of over 30 dealers and agents of the brand. Shenzhen Zhixin New Information Technology, a new company set up for the acquisition, was founded by Shenzhen Smart City Technology Development Group, which is owned by the city government.
There is no full accounting of the members of the consortium, but it includes appliance and electronics retailer Suning and several state-owned investment firms in Shenzhen, according to Huawei.
The final terms of the deal were also not made public, and Huawei declined to comment on it. Estimates of the value of the sale range from US$15 billion, as reported by Reuters, up to US$40 billion, a figure reported by Chinese media Huxiu.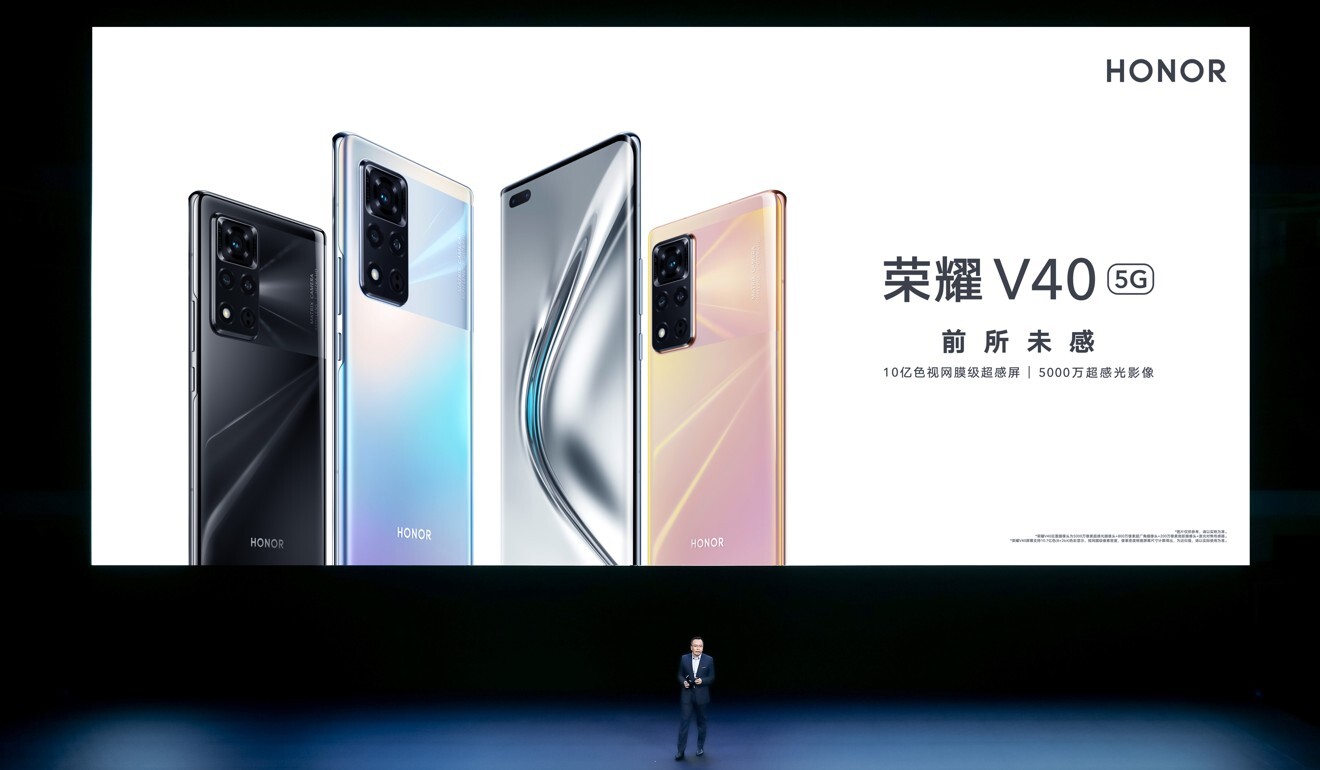 Zhao said that not all of Honor's partners that wanted to be part of the sale were able to join because it was put together so quickly, which "offended some old friends".
The companies that did join could be rewarded in the future if Honor continues to grow, he said. IDC analyst
Will Wong said in November
that selling to a consortium of channel partners could make it easier for Huawei to buy Honor back if US restrictions are eventually lifted.
At the farewell party for Honor and its employees, Huawei's Ren said he hoped Honor would "be the strongest competitor of Huawei in the world, surpass Huawei, and even use defeating Huawei as your motivation."
Although Zhao said he thinks it is "impossible to topple Huawei", he said the two brands have already been competing for years.
"We were already competing as two brands in the same company," Zhao said. "The competition was fierce. In June and July last year, we both fluctuated between the top two and top three spots in China's smartphone market.
"We are definitely already prepared for this challenge. Without supply restrictions, Honor has exceptional advantages for capturing the mid-tier and high-end markets in China."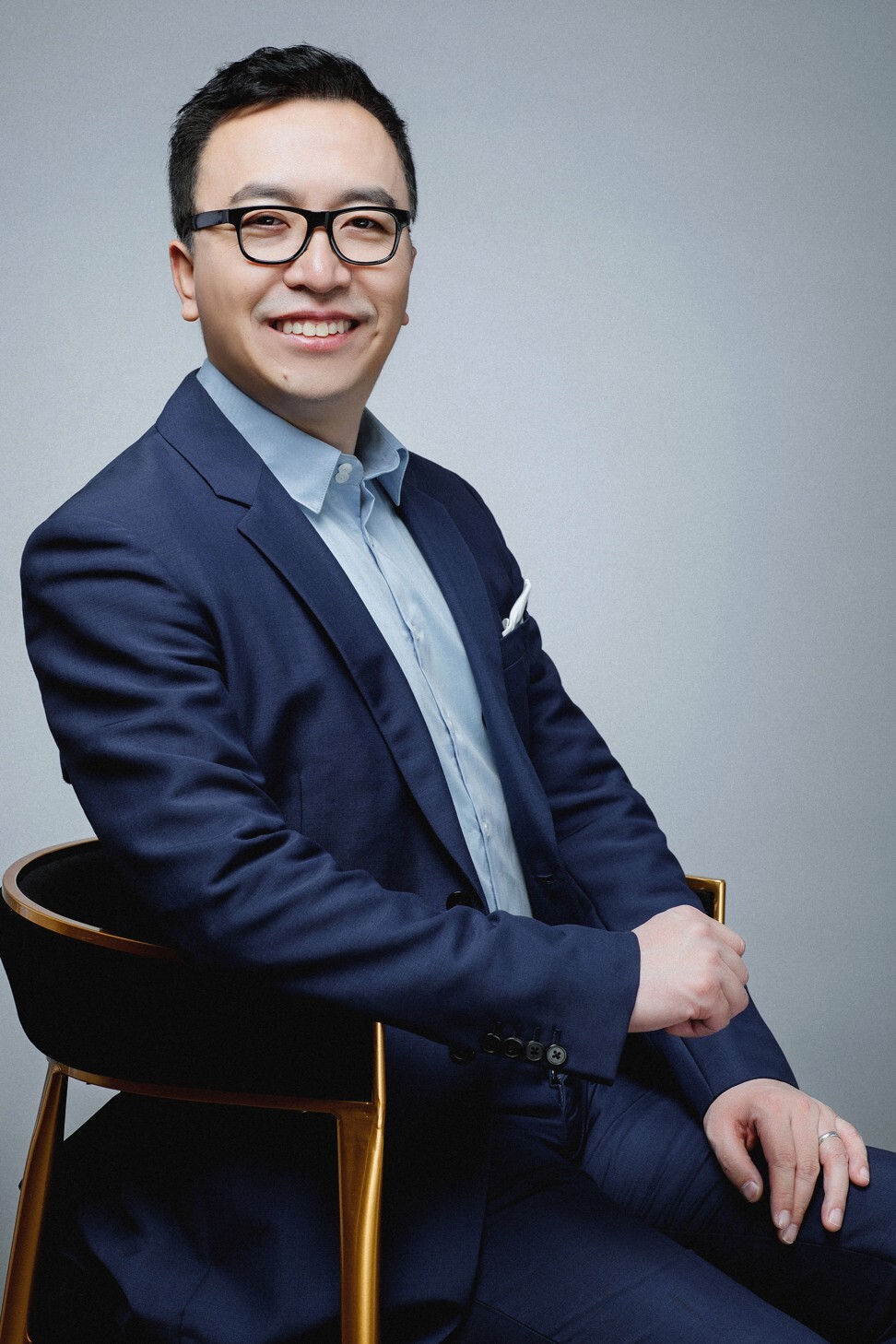 Last week, alongside a new smartphone,
Honor announced that it was resuming partnerships
with the biggest semiconductor companies in the world, including Intel and AMD, as well as Qualcomm, the largest smartphone chip designer. Zhao even said the company is in talks with Google and expects to resume its partnership with the company.
While getting Qualcomm chips in its phones could mark a big step forward for Honor, Google apps and services remain the most critical components of any Android smartphone sold outside China. When Huawei was cut off from Google Mobile Services (GMS), it killed its overseas market share for smartphones.
For Honor to continue to succeed overseas, it needs those Google apps pre-installed, including search, Google Maps, YouTube and, most critically, the Google Play app store.
Last Friday, Honor launched the new View40, its first smartphone since separating from Huawei. It is currently only selling in China, and there is no information on an international launch.
While the company has not confirmed whether it will have GMS outside China, Honor could be waiting for confirmation that Google will once again support its phones.
True to Zhao's intent to push Honor up market, the View40 is a mid-tier phone that starts at 3,599 yuan (US$555). Despite its price, it includes some features users might only expect in premium phones like 66-watt charging and a 120Hz display. The strategy is a traditional hallmark of Honor and competitors like Xiaomi, OnePlus and other Chinese brands.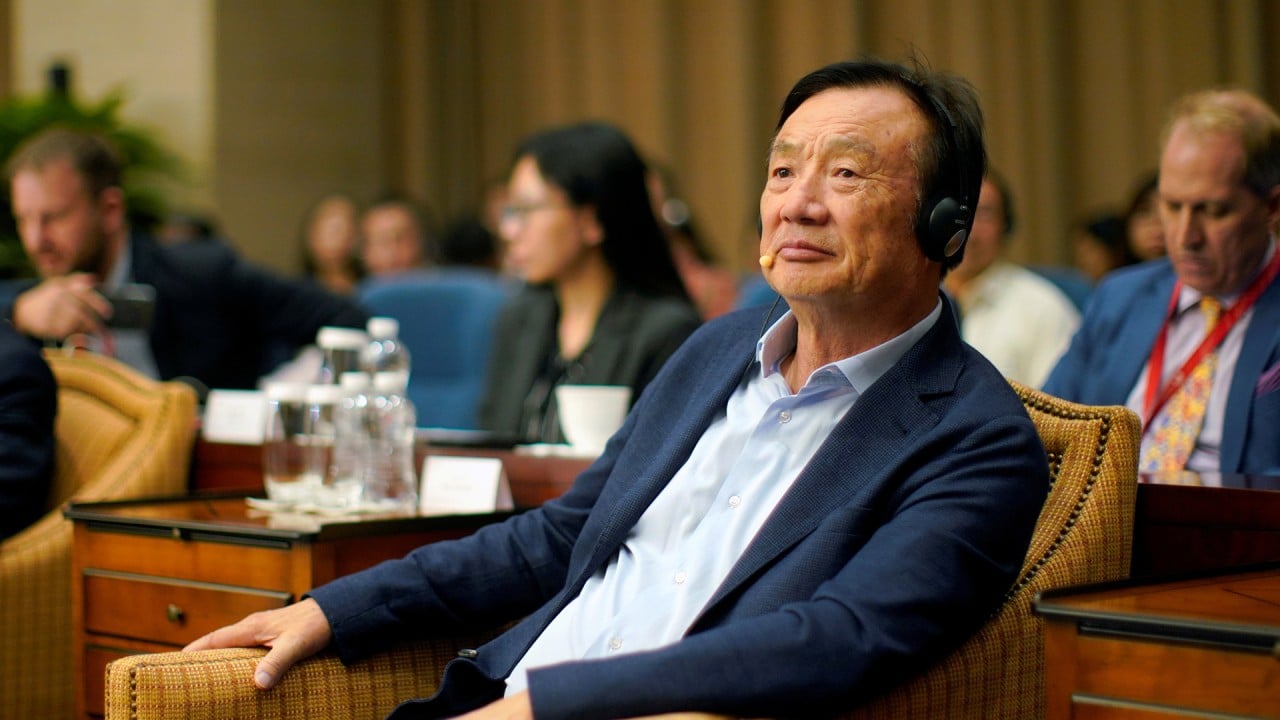 05:11
Huawei founder shares his relationship with family and his personality
Huawei founder shares his relationship with family and his personality
"Even without much marketing, the View40 was sold out within four minutes on major e-commerce platforms, including Tmall, JD.com and Suning.com, as well as our own site," Zhao said.
Honor aims to move into the high-end segment with prices above 4,000 yuan, while expanding further overseas. Europe, where the Honor brand had around 5 per cent share of the smartphone market for the first nine months of 2020, is a necessary market to develop, and the company has a strong sales team in Latin America, Zhao said.
With tensions still high between the US and China, there remains a cloud hanging over Chinese tech companies, despite the recent election of Joe Biden as the new US president. When asked about the new Biden administration's effect on relations between the two countries, Zhao diplomatically deflected.
"This is not my strong suit," he said, adding that he had "no worries" about the US extending trade sanctions to cover Honor.
"There is no reason to impose restrictions on a very normal consumer electronics firm," Zhao said. "We comply with global business rules, including intellectual property payments, tax payments, etc … We have an internal compliance office to regulate the behaviour of each system."
For now, Zhao appears focused on the future as he speaks of expanding to new markets and competing against Apple and Huawei.
"Our new slogan is 'go beyond'," Zhao said.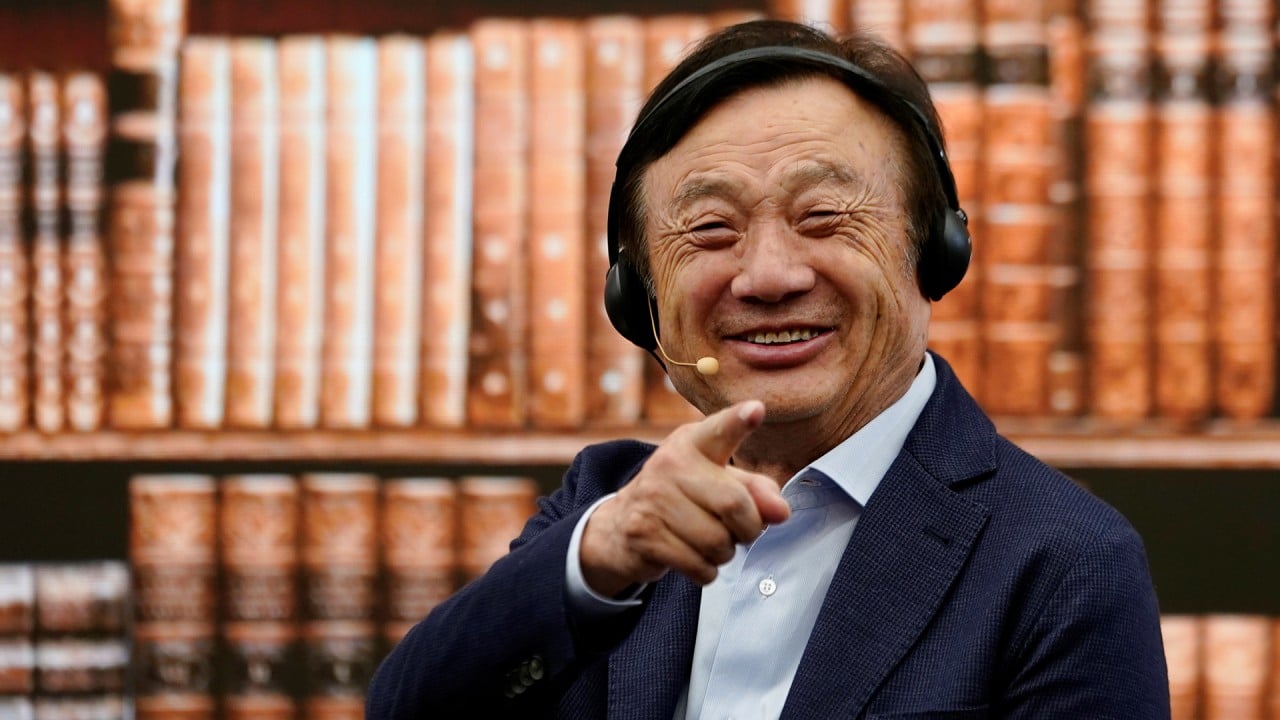 08:55
Huawei's founder on US sanctions, 5G leadership and building trust in Europe
Huawei's founder on US sanctions, 5G leadership and building trust in Europe
The new partnerships can also offer relief to the company in expanding to new products. It does not just help in smartphones. Alongside the View40, the company also announced a new MagicBook laptop last week, something that is only possible with
continued cooperation with Intel
and Microsoft.
Without Honor, Huawei has fallen further behind in the smartphone market. The former budget brand sees an opportunity for growth with its new partnerships, but obstacles remain.
To reach the top of the market, especially in parts of the world where people have no shortage of options for competing products, Honor will need more than just Qualcomm and Intel chips. It is a challenge that Zhao is aware of.
"Even though we currently have a very strong research and development foundation, we think the first thing to do is strengthen the R&D and product team," Zhao said.
But he also emphasised the importance of maintaining the company's retail partnerships, which are necessary for actually getting its products into consumers' hands.
"Honor still adheres to the concept, 'if you have friends, you have a future'," Zhao said.
This article appeared in the South China Morning Post print edition as: Honor aiming high after 'divorce' from HuaweiHonor aiming high following 'divorce' from Huawei