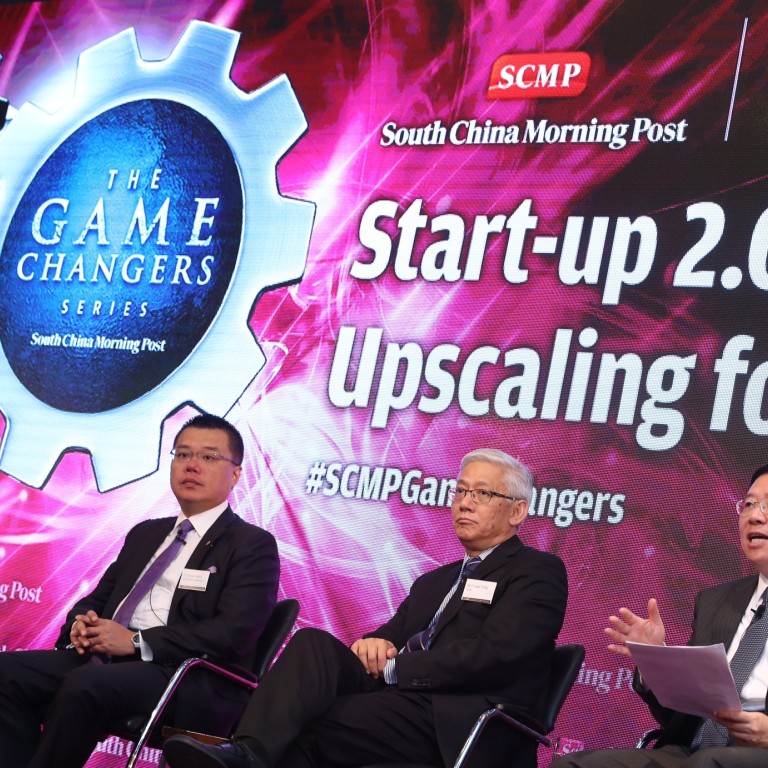 To promote smart cities, governments should get out of the way: SCMP Game Changers Forum
Government can promote and foster innovation, but it must recognise that it can also be a major hurdle to advancement, attendees at the third South China Morning Post Game Changers Forum heard on Tuesday.
Discussing the future of smart cities, panelists were positive about the potential for entrepreneurs and benefits for citizens, but warned that government has a difficult path to tread in order to promote, rather than stifle innovation.
"There is a habit of thinking of city service in silos, the essence of [the smart city] is connectivity, knowledge and data," said Wu Po-chi, an adjunct professor at the Hong Kong University of Science and Technology.
"If you realise everything is interconnected, you can create solutions such as less congestion and efficient public transport."
In his budget speech this year, Hong Kong financial secretary John Tsang Chun-wah promoted the deployment of the internet of things – connected smart devices and data processing – in the city as part of the "Smarter Hong Kong, Smarter Living" initiative.
Speaking at Game Changers, Simon Wong, chief executive of the Hong Kong R&D Centre for Logistics and Supply Management Enabling Technologies, gave the example of upgrades made within the city's customs and excise infrastructure.
"We enabled Hong Kong customs to smooth and streamline the whole inspection process through e-lock technology, so courier shipments can come in and out of the city faster," he said.
One area which has implemented a number of smart city technologies is the Qianhai New District in Shenzhen.
A key step that local government's can take is to open up all the data gathered on citizens, said Witman Hung, principal liaison officer for the Hong Kong, Shenzhen Qianhai Authority.
"Once you have smart cities, you will inevitably have to deal with big data, anyone who can use this data to create useful applications for ordinary people living in the cities will find the opportunities."
Franklin Tong, chief executive officer of the Hong Kong Applied Science and Technology Research Institute, agreed. "Government can do a lot in this area, by providing infrastructure, by opening up data."
"[Governments should] build transparent platforms, and give the privilege of data to everyone," added Hung.
Hung was highly critical of the e-cheque introduced by the Hong Kong Monetary Authority last week, saying it was an example of something created because of "some stupid laws" that prevented full adoption of mobile payments, such as in China, where the third-party online and mobile payment market is worth upwards of US$1.28 trillion.
The problem of outdated laws and regulations is "particularly a problem in Hong Kong," said HKUST's Wu.
"If the government could identify what kind of assumptions underly how they govern ... they could figure out how they are in the way of development."
Giving the example of Uber, which saw its offices in Hong Kong raided by police last month, Hung said that rather than simply looking at an innovative or disruptive company and saying "this is not legal, they should figure out a way to deal with it."
"You have to work out how to handle it with the current regulatory framework: either change it, or remove it and get out of the way."
On another panel at the event, Douglas Young, the co-founder and chief executive of lifestyle brand Goods of Desire (GOD) said that Hong Kong can be a very good place to raise capital, but fails at nurturing creativity. 
"Hong Kong people generally want tried-and-tested things ... I think our leaders in government are so risk averse. That's why our society is stagnating," he said.