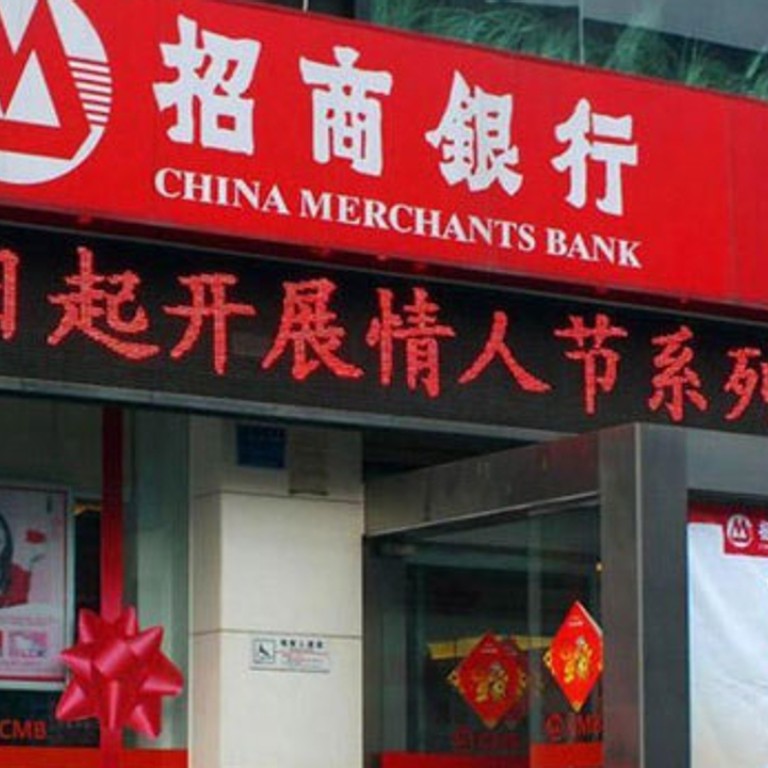 Bye-bye bank cards? Chinese lender launches ATMs with facial recognition software in Shenzhen ahead of nationwide roll-out
Bank cards may soon be a thing of the past when using an automated teller machine (ATM), at least if the pioneering example set by a Chinese bank in the city of Shenzhen, across the border from Hong Kong, catches on.
China Merchants Bank said this week it has already set up nine of its ATMs in the city so that users can withdraw funds after identifying themselves using its new facial recognition software.
The project will soon be rolled out citywide, with plans to cover all of the bank's 12,000 ATMs in China by year's end, it said.
When customers select this feature at one of the machines, a real-time picture of them will be taken. This image will then be compared to a verified photograph of the same customer stored in the bank's database.
Once verified, the user will be prompted to enter their phone number and personal identification number (PIN) as an additional safety measure before they can proceed with cash withdrawal transactions.
According to the bank, the new technology utilises a core algorithm that analyses facial features and shape, as well as the angle at which the photograph was taken, with a high degree of accuracy.
The three layers of identification will help to ensure the transaction is secure, the bank said.
It added that it has tested the new tech by employing this as a secondary measure to assist bank tellers in verifying customers' identity.
The bank's facial recognition technology debuted on Thursday at the China International Exhibition on Financial Banking Technology and Equipment in Shanghai.
While some reporters who tested the ATMs were impressed by the speed and convenience of the facial recognition software, however, it does have limits.
In line with Chinese regulations, those who use it will have a daily withdrawal limit of 3,000 yuan (US$473). If they wish to take out more cash, they will need to revert to using their bank card, the bank said.
An ATM with facial recognition technology was first unveiled in May by Chinese researchers from Tsinghua University, a leading Chinese university in Beijing, and Tzekwan Technology, a firm that deals in security for financial transactions based in Hangzhou, Zhejiang province.
China Merchants Bank is not the only company dabbling in facial recognition for financial transactions.
In July, MasterCard announced that it would launch a pilot programme allowing users to pay for online purchases by taking a selfie.
Alibaba founder Jack Ma Yun also demonstrated his group's Smile to Pay technology in March, at a conference in Germany. He purchased a stamp and paid by it by taking a selfie to verify his identity. No launch date has been announced for this feature, but the company said that Smile to Pay will first roll out in China before being expanded to other countries.
However, pundits are still concerned about privacy issues and the accuracy of facial recognition technology.
"[Does that mean that] identical twins can access each other accounts easily?" asked a Weibo user with the handle "HEMO_WD".