SpaceX
Get more with myNEWS
A personalised news feed of stories that matter to you
Learn more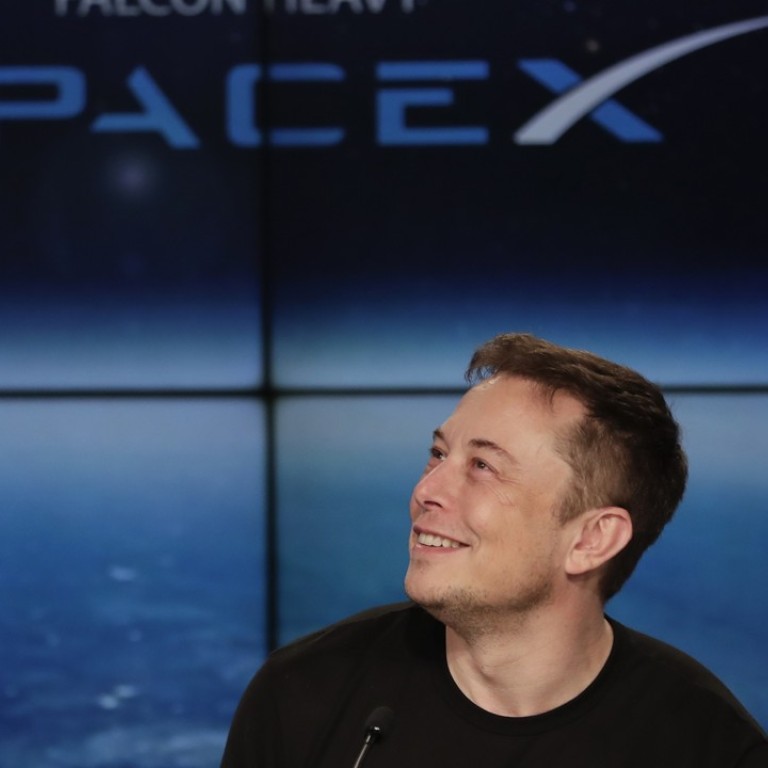 Elon Musk expects SpaceX to launch Mars spaceship in 2019
Entrepreneur Elon Musk said a rocket ship that his company is building for trips to Mars could make short flights by as early as next year.
Space Exploration Technologies Corp., known as SpaceX, is "making good progress on the ship and the booster," Musk said at the South by Southwest event in Austin, Texas, where he took questions from screenwriter Jonathan Nolan. "I think we will be able to do short flights, short up and down flights, probably in the first half of next year. This is a very big booster and ship."
Musk, 46, who's long dreamed of creating a human colony on Mars, revealed in 2017 that he was building the new rocket ship with the code name "BFR" that would be capable of travelling anywhere on Earth in under an hour. The spacecraft would ultimately be able to make missions to the Moon or Mars, Musk said.
At the music, film and media festival known as SXSW, Musk conceded that his forecasts on project completion times are sometimes a bit rosy: "People have told me that my timelines historically have been optimistic."
Musk spoke at length about his role as an entrepreneur with SpaceX and electric car maker Tesla Inc., his concerns about advancements in artificial intelligence ("It scares the hell out of me") and the need to put a price on carbon emissions to develop a sustainable energy system.
He said that revenue from a project to launch satellites that would bring broadband internet access to the world, dubbed Starlink, would help fund the building of interplanetary spaceships.
Musk ended his appearance at SXSW by donning a black cowboy hat and singing "My Little Buttercup" with his brother, entrepreneur Kimbal Musk, who joined him on stage with a guitar.
This article appeared in the South China Morning Post print edition as: SpaceX to launch Mars spaceship in 2019: Musk