Huawei
Get more with myNEWS
A personalised news feed of stories that matter to you
Learn more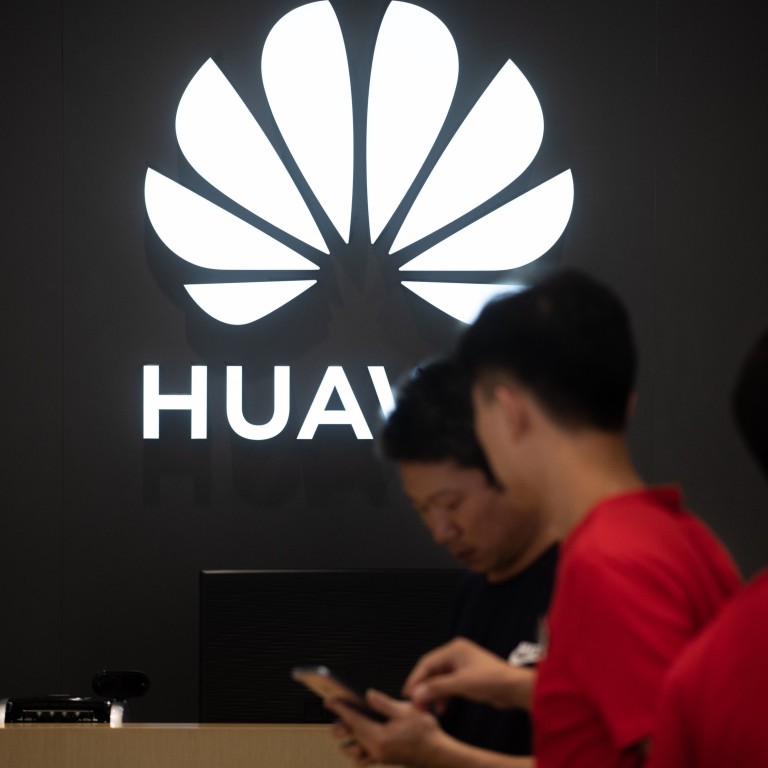 Here's what you need to know about Huawei's Ark Compiler - which can port Android apps to new OS
Huawei's confidence rests on a technology that the Chinese company has spent 10 years developing
Huawei's Harmony OS is ready to be installed on smartphones "anytime" although the company still prefers to use Google's Android OS on its handsets provided it is still available, Richard Yu Chengdong, chief executive of Huawei's consumer business group, said during the launch event.
"Migrating Android apps to Harmony is very easy and only requires one or two days' work," Yu said.
Huawei's
confidence rests on a technology that the Chinese company has spent 10 years developing, known as the Ark Compiler, which helps developers make Android-backed apps compatible with Huawei's self-made Harmony OS.
Here is what you need to know about this critical technology:
1. What is the Ark Compiler and how does it work?
A compiler is a computer program that translates human programming language to machine language. As the bridge between human instructions and the machine's ability to understand, the efficiency of a compiler is crucial to execution.
The Ark Compiler, released along with Huawei's flagship smartphone model, the P30 series in April, began development in 2009 when the company started researching 5G, according to a verified post from Huawei on China's Quora-like website Zhihu on August 9.
Unlike Google's approach of interpreting code during execution, Huawei said its Ark Compiler is designed for deployment during software development and can enable direct translation into machine language, removing the need for an "interpreter" during installation and execution.
Android apps will not be compatible with the Harmony OS by default, but can be ported to the new operating system with the help of the Ark Compiler.
The Ark Compiler can greatly improve efficiency of the Android System itself, improving fluency by 24 per cent, response speed by 44 per cent, and smoothness of third-party applications by up to 60 per cent, according to previous media interviews by Huawei.
Huawei declined to comment for this article.
 2. Why is Ark Compiler of critical importance for Huawei right now?
Ark Compiler is an important part of Huawei's strategy to combat the US trade ban it is under, as it would support adoption of its alternative to Android, Harmony, if access to Google's services [and Microsoft's Windows operating system] is completely cut off.
Harmony supports a range of products and systems within its own ecosystem, including smartphones, computers, tablets, TVs, automobiles and smart wear.
Although Huawei's Yu has said migrating Android apps to Harmony is very easy, no further details were given apart that the process would require the help of the Ark Compiler.
The compiler will support several popular languages including standard Java usage, allowing the direct compilation of third-party apps by developers.
3. How can the Ark Compiler help Huawei build its own ecosystem?
Huawei has opened the Ark Compiler to the public as an open source system, aiming to nourish the development of an ecosystem and paving the way for the growth of Harmony.
Huawei says that as apps built for platforms such as Linux and Android can be converted and run smoothly on Harmony, using the Ark Compiler, an ecosystem can be built.
Harmony is expected to be ready for domestic PCs, smartwear products and automobiles in 2020, smart speakers and earphones in 2021, and devices such as virtual reality glasses after 2022. Nevertheless, Huawei has vowed to stay with Android for as long as it is permitted to do so.
According to a research note this week from Shenwan Hongyuan Securities, the Ark Compiler is user friendly for developers and should help Huawei build an ecosystem for Harmony.
Huawei has also pledged to give out US$1 billion to global developers to help them optimise an ecosystem.
 4. What challenges remain for Huawei?
Despite Huawei's hopes for its new OS and the Ark Compiler, it still faces a challenge in overseas markets where Google's Android dominates with a suite of extremely popular apps, such as Gmail and YouTube.
Apart from Apple, which designs and utilises its own iOS, other attempts to develop a new OS to challenge Android have all come to nothing. Samsung and Alibaba, which developed the Tizen and YunOS systems respectively, have seen them restricted to smart TVs only.
While Huawei remains on the US trade blacklist, it remains to be seen whether users will be able [or want] to migrate popular US apps such as Facebook and Twitter on to Harmony via the Ark Compiler.
For more insights into China technology, be part of our Inside China Tech group on Facebook. Listen to our Inside China Tech podcast and subscribe via iTunes, Spotify or Stitcher. For a comprehensive survey of China's digital landscape, download the 2019 China Internet Report.