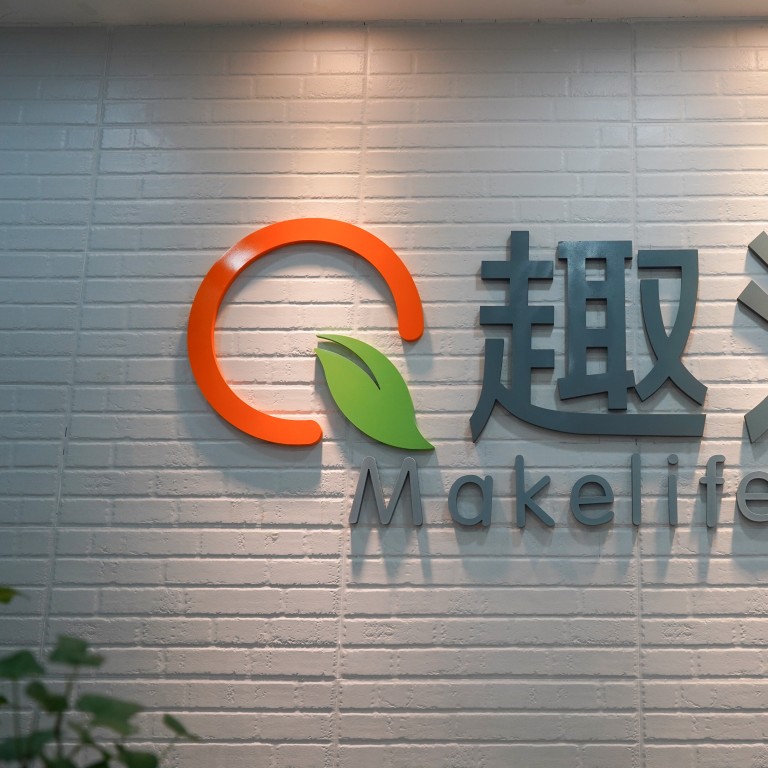 Why this flexible work platform is seeing a boom in sourcing riders for delivery giants like Meituan and Ele.me
The gig economy is expected to be worth 1.2 trillion yuan by 2022 in China, up from 478.7 billion yuan in 2019, according to a recent research report
As a courier in Beijing delivering fresh produce, 40-year-old Yan Zhaojun works around 14 hours per day, delivering 40 to 60 orders on average.
This earns him around 6,000 yuan (US$876) per month and he will get a bonus of around 1,000 yuan if he manages to deliver over 1,000 orders a month. Yan said the bonus was achievable for most couriers provided they do not take too much time off.
It is arduous work and the income he receives is hardly a small fortune. But after having to close his small convenience store in Beijing three months ago due to a pandemic-induced economic slowdown, his job as a delivery driver in China's booming gig economy has been a gift.
Yan found the job through a third party labour platform in China, joining an estimated 240 million others in the gig economy, which has been lifted by buoyant e-commerce and services growth in the country along with extra pandemic-driven demand.
The gig economy is expected to be worth 1.2 trillion yuan by 2022 in China, up from 478.7 billion yuan in 2019, according to a recent report by consulting firm EO Intelligence. This surge contrasts with
pressure
on the flexible work sector in the west, which has been hit by lay-offs and loss of temporary contracts during Covid-19.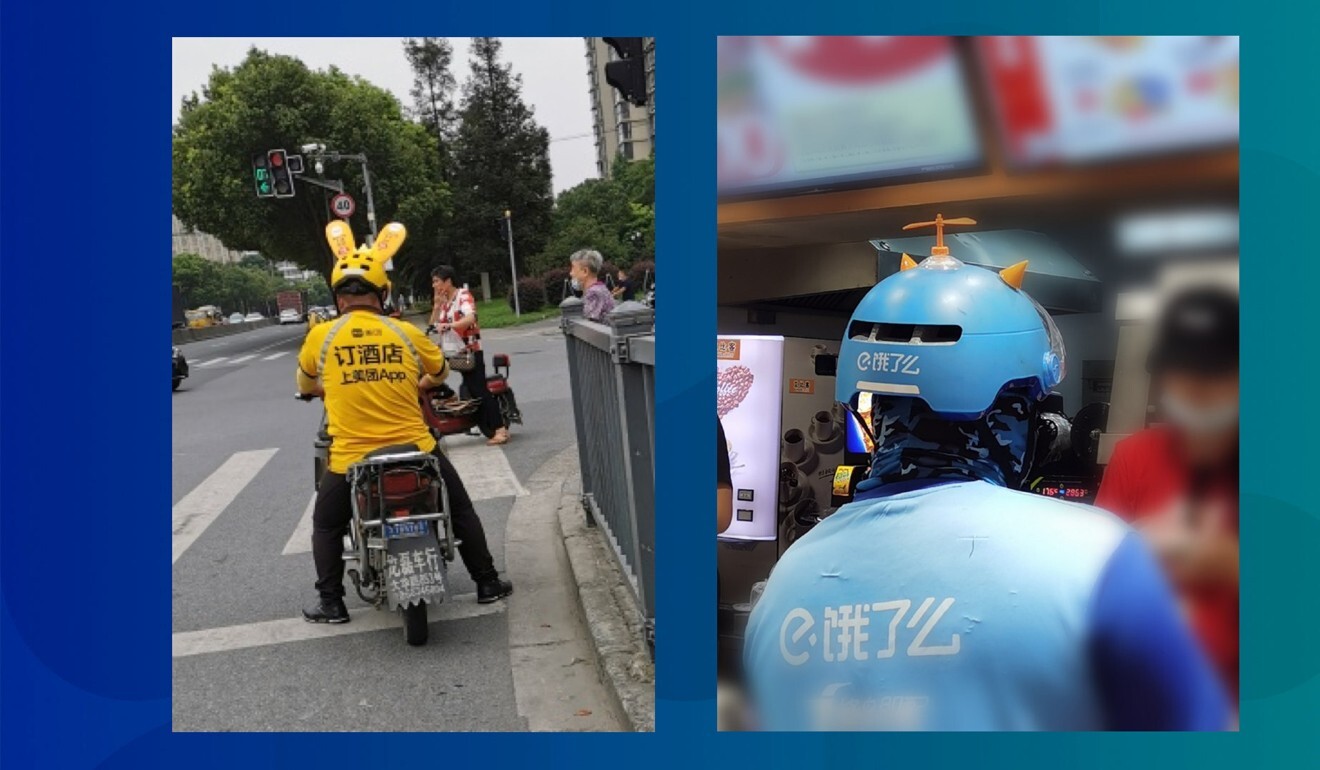 The move towards temporary work has also been backed by Beijing. China's unemployment rate jumped to 6.2 per cent in January and February at the height of the pandemic, from 5.3 per cent a year earlier – leading the government to take the flexible employment model more seriously.
Chinese vice-premier Hu Chunhua in July called on local governments and enterprises to create a favourable environment for flexible employment, aimed at helping rural and urban low-income groups, according to a report by the state-run Xinhua News Agency.
The delivery market in China has been prone to labour inefficiency though, with demand spiking during lunch and dinner time periods, meaning full-time couriers are sitting on their hands at off-peak times. This has made it an ideal hunting ground for gig workers, and some employment agencies spotted this opportunity early on.
"We saw huge labour waste in the local on-demand service market," said Leslie Yu, chief executive of Quhuo Limited, a Beijing-based workforce platform for local on-demand services. "The waste was not a result of the pandemic, but the outbreak did highlight the problem."
Yu estimates that in the food delivery market, demand can peak by around 30 per cent at lunchtime compared with off-peak periods.
Yu established Quhuo eight years ago, at a time when on-demand delivery giant Meituan Dianping and ride hailing operator Didi Chuxing were just beginning to build momentum. It competes with companies such as Hong Kong-listed Renrui Human Resources and China A-share listed Career International as a provider of flexible labour.
"We thought that improving workforce efficiency would be a long-term proposition because of the dual trends of peak labour shortages and an ageing population," said Yu. "On-demand services delivery, ride-hailing and the bike-sharing industries were all erupting back then, so that's why we entered this area."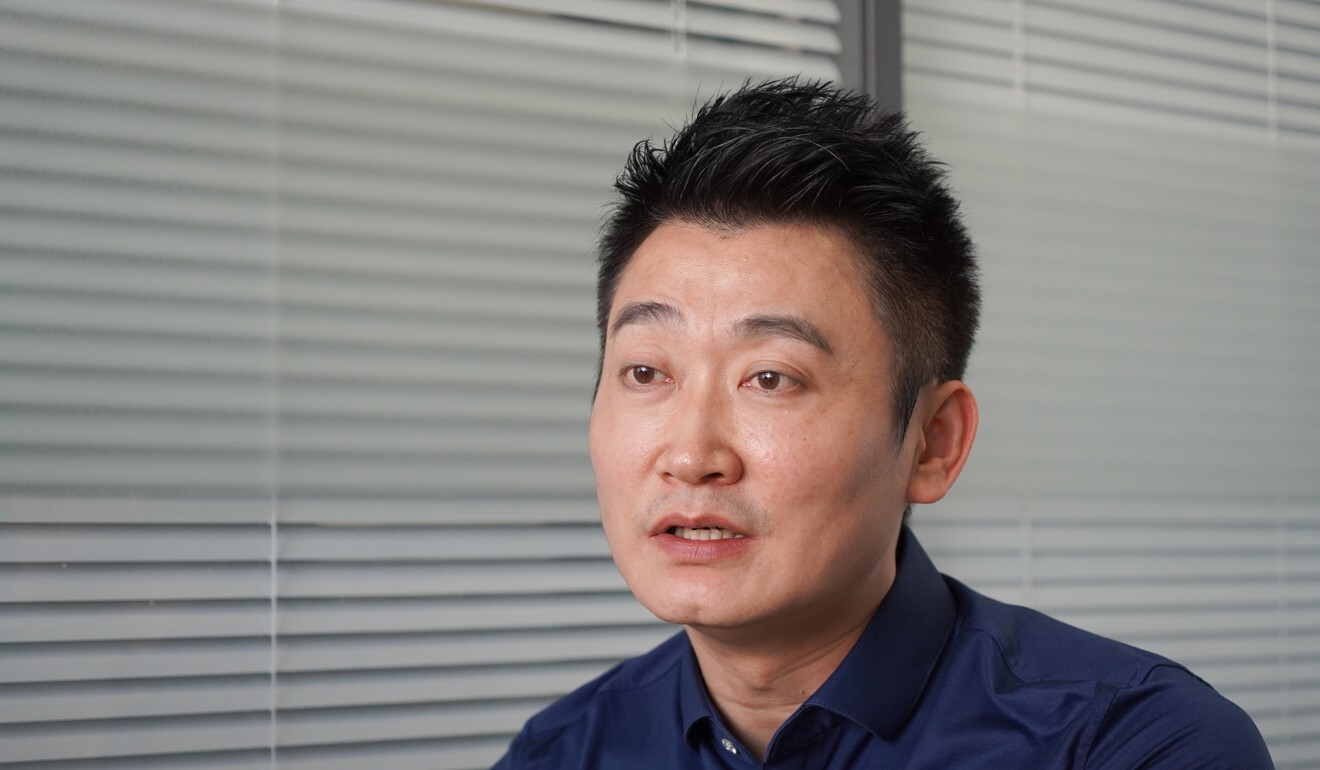 Quhuo, which is backed by Baidu and Softbank, connects gig workers with delivery services platforms such as Meituan and Alibaba's Ele.me. It operates more than 40,000 flexible employees every month, who work as food couriers, rideshare drivers and shared-bike service staff, responsible for maintaining and moving rental bikes around more than 70 cities in China, according to company information.
Landed on Nasdaq in July, Quhuo has built its technology infrastructure using big data to monitor the performance of each worker on its platform. It has also developed an algorithm to help managers quickly identify workforce problems, and improve employee training and customer service where necessary.
For example, if data analysis shows that a rider frequently takes the wrong route, the system will recommend that the manager provide online learning and/or offline training with more experienced riders.
"Companies have instinctively sought to save money and increase efficiency because of the pandemic's negative impact. The need for gig workers really broke out this year," said Gong Chenxia, an analyst at EO intelligence. "People can now have more jobs via a flexible employment platform, adding more value for companies and generating more income for themselves."
Business is certainly booming.
About 98 per cent of Quhuo's total revenue of 940 million yuan in the first half came from food delivery services work. Flexible staffing accounted for 93 per cent of Renrui Human Resources total revenue of 1.2 billion yuan in the first half of 2020, according to the company's second quarter results, and Career International said flexible staffing contributed of 79 per cent of its total revenue in the first half.
For Yan, becoming a delivery worker was one of the only options on the table.
"I am a migrant worker from a small village. I don't have many other options," he said. "But this kind of work only provides basic personal accident insurance … and while you may do well today … you will be kicked out if you don't do well tomorrow, and then you will have no income."
That is why some experts have questioned whether the gig economy can provide a stable career path with adequate worker benefits, such as health insurance.
"Flexible employment is a temporary solution for enterprises and individuals to cope with crises. There is not much room for growth [in this industry]," said Wang Xiaohui, president of Beijing State Research Information Technology, an information technology provider backed by China's Research Development Center of the State Council.
"Not many industries will have this demand [long term]. Employees need to have a sense of belonging, they need stability and welfare protection," added Wang.
Yu disagrees with this assessment and said Quhuo has provided its gig workers with online management courses, and more than 200 couriers on the platform were promoted to management positions in 2019.
"If it only solves the problem of survival for blue-collar workers without providing them a career path, they will quickly leave the job," said Yu "We hope in future there will be more business scenarios and space for workers to obtain more management skills to serve the industry."