Apple
Get more with myNEWS
A personalised news feed of stories that matter to you
Learn more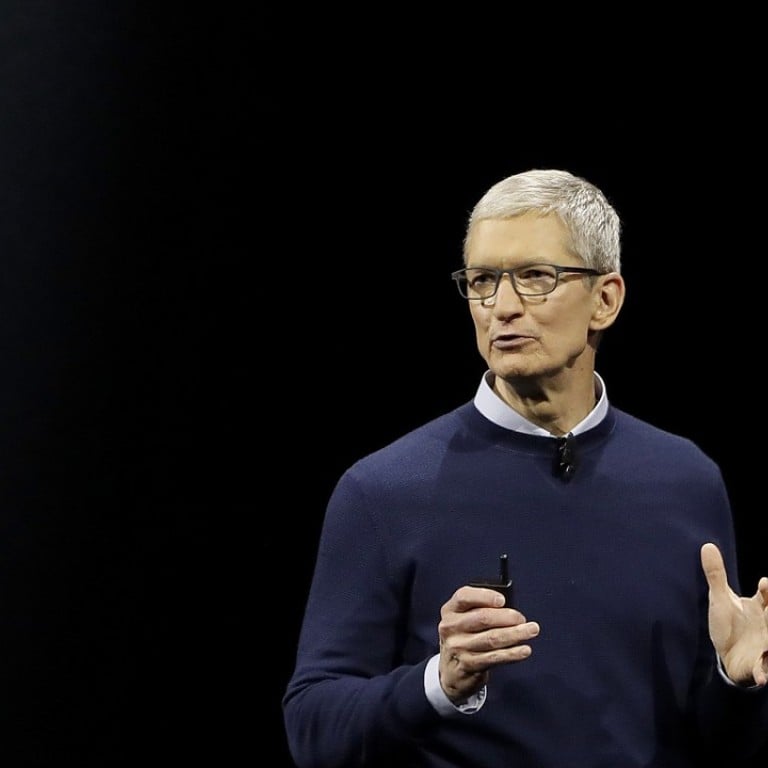 Apple CEO: We can make a 'significant contribution' in health care
Apple has big plans in health care, which go beyond wellness apps and tools
By Christina Farr and Paayal Zaveri
Apple CEO Tim Cook talked up Apple's ambitions in the health care sector, hinting that it will move beyond wellness apps and devices, like its step-tracking Apple Watch.
Cook acknowledged at the company's annual shareholders meeting in Cupertino, California that the health care sector, which is notoriously complex, doesn't always encourage new players to innovate. But he reassured shareholders that he views Apple as having a "great position," in the sector, by taking a more consumer-friendly approach.
Apple's iPhones now include software for consumers and health developers to access medical information . But it also has a business-to-business strategy, as its iPad and other devices are also widely-used in the medical community, particularly among doctors.
To get beyond wellness, Apple will need to work with federal regulators going forward. Cook also said in the meeting that he's "not worrying" about whether the government will agree to reimburse its offerings.
Apple is already collaborating with the U.S. Food and Drug Administration for a pilot programme to help the agency figure out how to regulate lower-risk digital health products. While it might not be getting widely reimbursed by insurers, it has locked down a partnership with the health insurer Aetna to get discounted Apple Watches into the hands of its members.
Cook also mentioned the company's efforts to bring medical records to the iPhone. This product is still in beta, and only about a dozen hospitals are signed up, although the company has big ambitious to open this up more broadly to the entire U.S. health care ecosystem.
"The more and more time we spend on this," explained Cook, "the more excited I am that Apple can make a significant contribution here.