Tim Cook
Get more with myNEWS
A personalised news feed of stories that matter to you
Learn more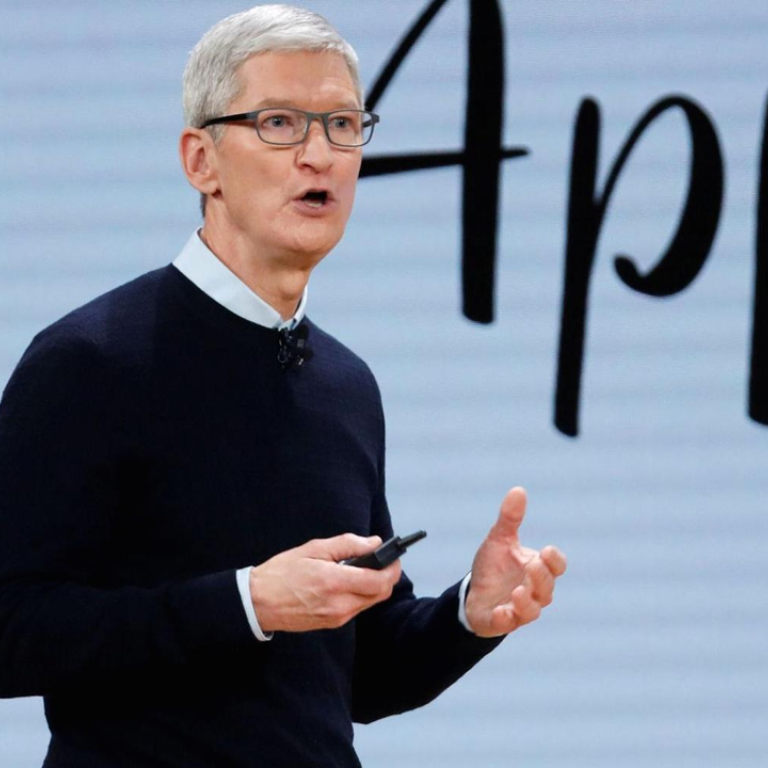 Tim Cook on Facebook's data-leak scandal: 'I wouldn't be in this situation'
Apple's Tim Cook criticises Facebook for its data privacy practices
By Sara Salinas and Paayal Zaveri
Apple CEO Tim Cook criticised Facebook in an interview in the wake of the Cambridge Analytica data scandal, saying privacy is a human right and a core American value.
When asked what he would do if he were currently faced with the problems confronting Facebook CEO Mark Zuckerberg , Cook said: "I wouldn't be in this situation."
Cook made the comments in an interview with Recode's Kara Swisher and MSNBC's Chris Hayes, a day after Apple revealed a new affordable iPad model that supports Apple Pencil and revamped education software.
Cook said that Apple has never believed that detailed online profiles of people should exist. "We can make a tonne of money if customers were our product. We have elected not to do that," Cook said.
Zuckerberg has come under fire for Facebook's privacy practices in the wake of revelations that Cambridge Analytica improperly gained access to data from more than 50 million user profiles.
Cook said it's important to think about how online profiles can be abused, but said the best kind of regulation is self-regulation. He encouraged users to take matters in their own hands by browsing in private mode and blocking cookies.
Facebook is now the subject of investigations on both sides of the Atlantic. The Federal Trade Commission announced on Monday that it's looking into Facebook's data practices . An investigation is also underway in the United Kingdom.
Facebook has said it learned of Cambridge Analytica's misuse of user data in 2015 but failed to notify the public until reports by The Observer newspaper in the United Kingdom and The New York Times were published earlier this month.
Zuckerberg subsequently issued a mea culpa . "We have a responsibility to protect your data, and if we can't then we don't deserve to serve you," he said.
Apple has taken a stricter approach to privacy that has frustrated U.S. authorities. In the wake of the 2015 mass shooting in San Bernardino, California, the company resisted FBI requests to unlock an iPhone from one of the perpetrators , resulting in a high-profile legal battle.
Apple claimed that unlocking the phone would require writing software that could undermine the product's security features for all users. The Department of Justice subsequently found a way to unlock the device without Apple's help.
On Wednesday, Cook said that Apple would fight again if it were ordered to unlock an iPhone.
— Writing by Spencer Kimball, reporting by Paayal Zaveri.