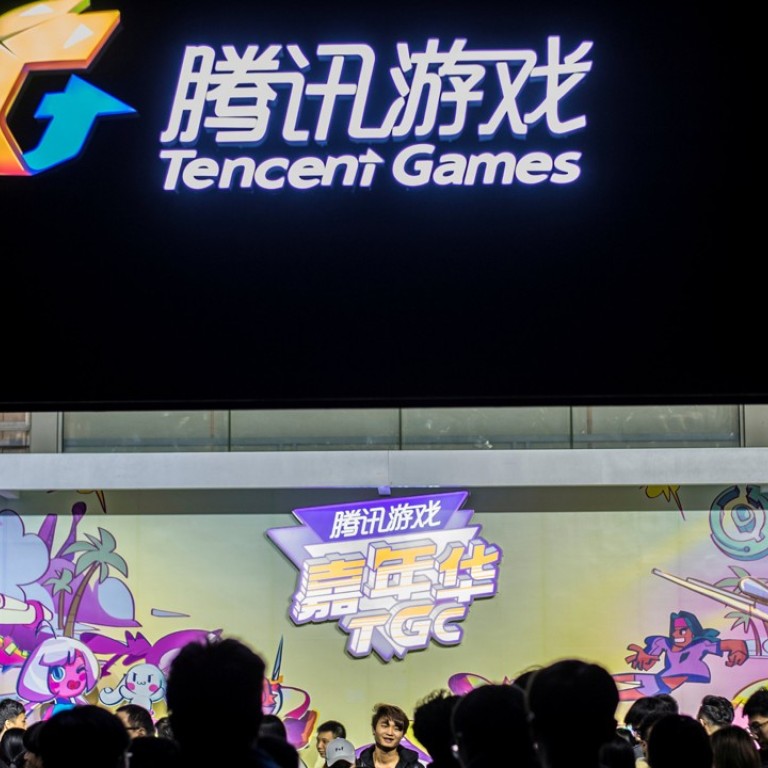 China's games industry at a turning point amid regulatory crackdown, with Korea offering a vision of its future
Chinese authorities stopped approving new games starting at the end of March and the hiatus is expected to last for another four to six months
For a vision of what their future might look like, China's gaming companies only need to look at South Korea, currently the world's No 4 games market by revenue.
China's tighter regulation of its gaming industry, ostensibly to protect minors from harm, is expected to see consolidation in the sector in the short term, forcing game publishers to adopt a more global approach to survive, according to analysts and company insiders.
In 2011 Korean authorities banned minors under 16 from playing online games between midnight and 6am, and a year later imposed monthly limits on how much time adults and minors could respectively spend playing. The moves accelerated a consolidation already underway in the country's gaming market, with the number of gaming developers shrinking by half to about 14,000 firms from 2009 to 2014, according to a report from Beijing-based research firm CNG, citing data from the non-profit Korea Economic Research Institute.
Chinese authorities stopped approving new games starting at the end of March and the hiatus is expected to last for another four to six months amid a broader government reshuffle, according to one government source.
Regulators have also vowed to cap the number of new game releases and limit the time children spend on games under Chinese president Xi Jinping's call to address myopia among minors.
"For the nation's future, we can never allow gaming companies to get rich by inducing teens to get addicted [to games]," state news agency Xinhua said a recent commentary.
China's latest gaming crackdown comes amid a broader campaign to clean up "inappropriate" online content, which has forced some of the country's hottest tech start-ups to shut down seemingly harmless services such as joke and comics apps. The clean up highlights a key risk of doing business within China's opaque regulatory system, where internet companies that thrive do so because the ruling Communist Party allows them to.
Now the Party's crackdown is taking a heavy toll on the gaming industry, which suffered its slowest revenue growth in at least a decade in the first half. Tencent Holdings, the world's top grossing games publisher, has seen US$271 billion wiped off its market value since its shares hit a record high in January.
Industry players and analysts are trying to figure out how bad it could get, and if Beijing's tighter controls over gaming mark a turning point for the industry.
Staff at gaming companies interviewed by the South China Morning Post were divided as to whether the current government clampdown will soon pass or if it signals a change in attitude toward gaming from the country's leadership. In all cases they declined to be named, citing sensitivity over the issue.
All games, even those that are free, are required to obtain a licence to be published in China, the world's biggest game market with more than 500 million users and an estimated US$38 billion in revenue this year. The State Administration of Press and Publications, formed earlier this year as part of a broader government shake-up that strengthens the Communist Party's control over the industry, has not granted any new game licences since March 28.
If the hiatus continues China's gaming market could see a sequential decline in growth in the fourth quarter, according to Gao Baowen, an analyst with Shanghai-based Orient Securities. "In half a year everyone will run out of stock," he said, pointing out that publishers usually obtain licenses three or sixth months prior to their product launches.
China's gaming market is dominated by a few top players so the limitation on total number of games will likely deal a bigger blow to small developers. "Only the top 100 games will do well, and when we have 8,000 games introduced each year, it's going to put a few of them out of business, or they will merge with larger companies, or rely on large companies to publish their games," said Daniel Ahmad, a London-based analyst with Niko Partners.
In the first half, China's top 20 mobile games accounted for more than 56 per cent of overall industry gross revenue – and 16 of those were from Tencent Holdings and NetEase, according to data from CNG. Last year China's gaming regulator granted more than 10,000 licenses to new mobile games but about half of them were low-budget, nearly identical chess and poker games, according to an estimate by Gao at Orient Securities.
While Tencent, China's biggest games publisher, would not only survive but may even benefit from the consolidation, regulatory uncertainty also poses a threat to its growth prospects, analysts say.
For the second quarter, Tencent posted its first profit decline since 2005 on lower gaming revenue. In a conference call with investors last month Tencent president Martin Lau Chi-ping blamed the disappointing results partly on the company's failure to make money of two of the world's hottest games – PlayerUnknown's Battleground and Fortnite – both published in China by Tencent.
While games without licenses cannot officially earn money, Lau said authorities have set up a so-called "green channel" that allows publishers to apply to monetize a game for one month. He did not elaborate on whether this is a one-off arrangement or can be renewed month by month, but did say Tencent is going through the process for Fortnite's PC version. Lau said Tencent has 15 games waiting for licence approval, but according to a note from Bloomberg Intelligence analyst Vey-Sern Ling, "These may not be enough to cushion sales."
Citigroup analyst Alicia Yap estimated in a note that Tencent's mobile-gaming revenue for the third quarter will decline 5 per cent year on year, citing the uncertainty around the timing and scale of new game releases.
There is a workaround to get games published without approval: buy licenses from "shell" games. These titles are registered only for the sake of being sold later, and typically have buzzwords like "legend" and "heroes" in their names, according to industry insiders. A Beijing-based games publisher said current market prices for shell licenses range from 400,000 yuan to 800,000 yuan (US$58,000 to US$116,000) more than double what they were before the hiatus in approvals began.
Amid the current uncertainty at home, Chinese game developers are ramping up international marketing. In the first half of the year overseas sales of China-developed titles reached US$4.6 billion, up 16 per cent year on year, outpacing the 5 per cent year-on-year growth in the industry overall, according to CNG.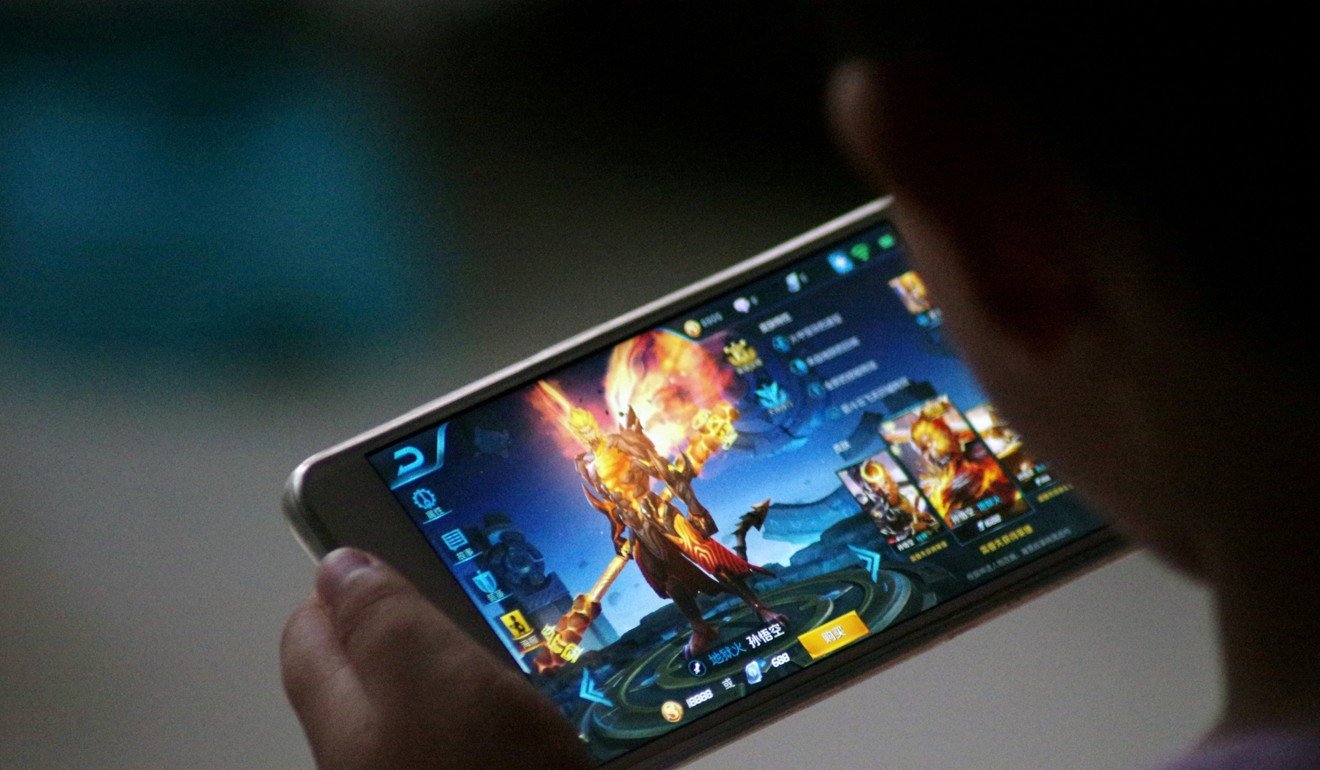 "Going overseas is just like swimming – when there's a flood one day, you'll realise it's a survival skill," Chen Fang, chief executive of Beijing-based games developer Kunlun, was reported saying by local media. Multiple attempts to confirm the quote with the company went unanswered.
Besides curtailing the number of games, the Chinese government will "explore an age-appropriate reminder system in line with China's national conditions, and take measures to limit the amount of time minors [spend on games]", according to a document published last week by eight departments including the education ministry.
As early as 2007 China put in place a so-called "anti-addiction system" for young gamers which, among other things, turned off in-game rewards after they spent more than five hours playing one online game per day. But top game developers have only recently moved to incorporate similar in-game controls into their mobile titles amid greater public scrutiny. In mid-2017 Tencent rolled out a child lock for its viral battle arena title Honour of Kings after the Communist Party mouthpiece People's Daily called the game a "poison", citing reports of a 13-year-old jumping off a building after his father stopped him from playing the game. Last week Tencent said the game will become the first in China to cross-reference a new user's identity with data from public security authorities. If the new user is a minor, their details will be added to Tencent's anti-addiction system.
China's gaming crackdown is overshadowing its support for e-sports, or competitive gaming, which has been recognised as an official sport in the country since 2003. In recent years major cities like Shanghai have revealed plans to turn themselves into world e-sports hubs. Last month, China won two golds and one silver in the e-sports session of the Asian Games in Jakarta.
At the end of the day the Chinese government is "not malicious and wanting to stop gaming," said Niko Partners's Ahmad. "It's a case of wanting to regulate the gaming environment to ensure growth is healthy."
Additional reporting by Iris Deng