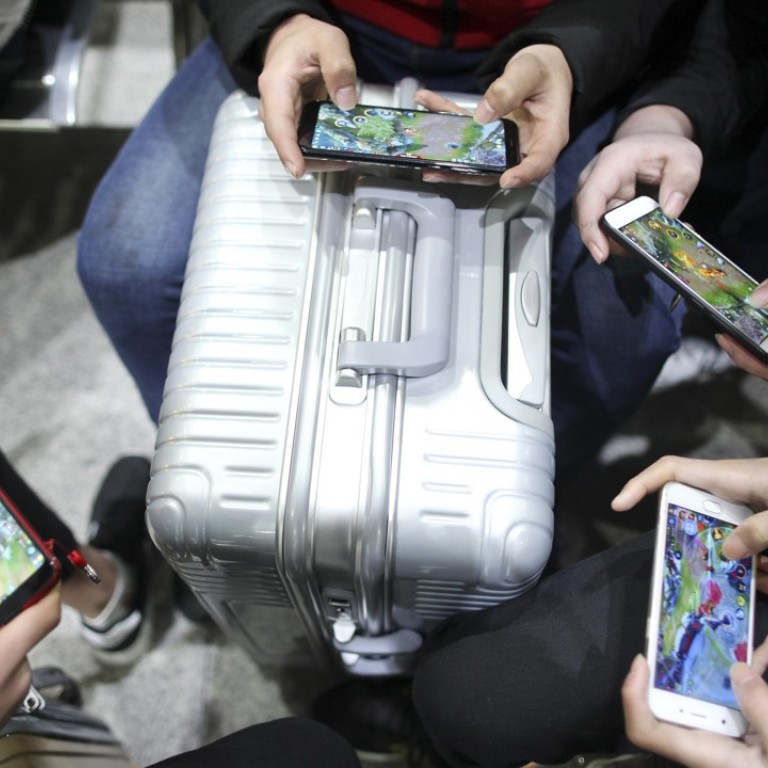 China forms new body to review ethics risks of video games
The recently formed Online Games Ethics Committee has rejected nine of an initial batch of 20 titles it reviewed
Beijing has suspended approval of new titles for about eight months amid concerns over video game addiction
China has established a new body that reviews ethical issues in video gaming, marking the country's latest attempt to tighten control over the world's biggest games market.
The recently formed Online Games Ethics Committee has so far evaluated an initial batch of 20 video game titles, according to a report on Friday from state broadcaster China Central Television (CCTV). This was the first time the committee's existence was made public.
Without elaborating, the CCTV report said the ethics committee rejected nine games for publication in the domestic market, while ruling that certain content be modified in the 11 other games that were reviewed.
The report neither revealed which government department the ethics committee was directly under nor identified the 20 games that the body processed.
The creation of the Online Games Ethics Committee has come amid concerns over internet addiction, childhood myopia and unsuitable content in China's US$38 billion video games market, which has led Beijing to tighten its control over the industry and freeze the approval of new titles this year.
With the pause in game approvals as well as a reshuffle of the departments responsible for regulating the industry, total first-half revenue of the domestic gaming sector rose 5 per cent year on year to US$15 billion – the slowest growth rate in at least a decade, according to data from research firm CNG.
All that uncertainty has put the country's major video games publishers and developers on edge.
Publishers in China are required to submit games for review to authorities so these can be sold in the domestic market. This process typically takes months to complete, and games with the slightest violent or sexual content are likely to get rejected.
The State Administration of Press and Publications (SAPP), the country's video games regulator, could not be reached for comment regarding the new ethics committee. The regulator has yet to establish a website or make public its contacts since it was formed in April.
Tencent Holdings, which runs the world's biggest video games business by revenue, declined to comment on the new game ethics body, referring the Post's questions to the SAPP.
NetEase and Perfect World, the No 2 and No 3 video gaming companies in China, did not immediately reply to requests for comments.
The SAPP, which falls under the Chinese Communist Party's propaganda department, has not awarded licences to any new game titles since it was established as part of a broader government regulatory restructuring.
The halt on new game approvals is expected to extend to as late as February, pending the completion of a new licensing system, a government source told the Post previously. It is unknown whether the ethics committee's duties are a part of or separate from that system.
In October, Tencent announced its use of facial recognition technology to detect minors playing its games in response to government concerns over video gaming addiction. The Hong Kong-listed internet giant has also made age-verification mandatory to those who log into its blockbuster mobile game Honour of Kings, which limits playing time for minors.
Against that backdrop, Chinese game developers have ramped up efforts to publish their new titles overseas, while some independent labels have sought to reach domestic audience via US personal computer games distribution platform Steam, which has an estimated 30 million users in China.
This article appeared in the South China Morning Post print edition as: Ethics body tightens hold on game market