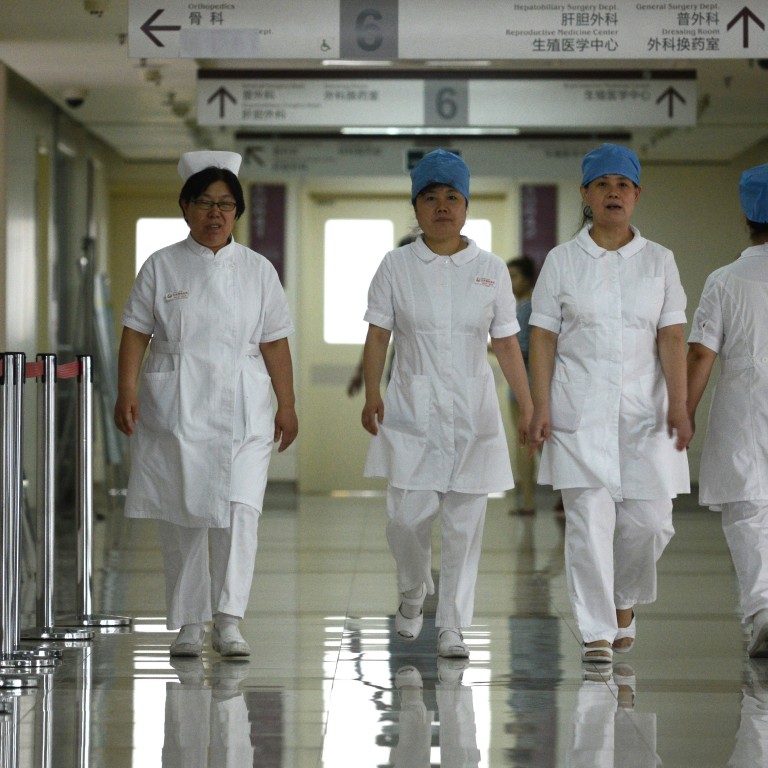 Beijing turns to facial recognition to deter scalpers who sell hospital appointments
To help cure the woes of China's medical system, Beijing has turned to facial recognition technology as part of its latest effort to snare unscrupulous scalpers
Ticket scalpers can be found everywhere in China. You can find them driving up the price of popular concert tickets or making already hard to get train tickets almost impossible to get.
But when it comes to scalping appointments to see doctors, it is not just about money or time, but also the chance to receive life-saving treatment.
To help cure the woes of China's medical system, Beijing has turned to facial recognition technology as part of its latest effort to snare scalpers who can make big money from selling hospital appointments.
The Chinese capital has "inputted" the information of 2,100 hospital scalpers into a facial recognition database, which will immediately allow authorities to spot them as soon as they set foot in hospitals, according to a Friday report from Beijing Daily, the official newspaper of Beijing's municipal government.
The move is the latest example of Chinese authorities using facial recognition technology to not only keep an eye on its citizens but also to make sure they behave themselves. Many Chinese cities are already relying on facial recognition cameras to catch jaywalkers. One Beijing park even installed toilet paper dispensers equipped with facial recognition functions to discourage visitors from taking too much loo roll.
More than 30 of Beijing's major hospitals, including Beijing Tiantan Hospital and Peking University Third Hospital, have installed facial recognition cameras, which has made it possible for authorities to target scalpers who linger around hospitals, said the Beijing Daily report.
Most hospitals in China require patients to buy registration tickets or make real-name registrations to make appointments online in order to see a doctor but the system, known as "guahao" in Chinese, is widely abused.
Beijing is home to many of China's prestigious hospitals. Patients across the country often travel to Beijing to see well-known doctors for the treatment of serious diseases. Scalpers have exploited this situation by hoarding hospital appointment tickets and reselling them at high prices, triggering a public outcry.
Beijing has stepped up its efforts to crack down on hospital scalpers in recent years. About 900 hospital scalpers were detained by police in Beijing in 2018 and the city is working to ban them from riding bullet trains and getting loans from banks as part of a broader move to put an end to their activities.
In a viral video on social media in 2018, a furious young woman ranted against scalpers after she failed to get a hospital ticket for her paralysed mother despite queuing up at a Beijing hospital for an entire day. She said scalpers wanted 4,500 yuan (US$670) for a ticket worth 300 yuan had she been able to register herself in the usual way.
It is unclear, however, what would happen if scalpers on the database have genuine health problems and need to seek medical treatment.
This article appeared in the South China Morning Post print edition as: Beijing uses facial recognition to beat hospital touts