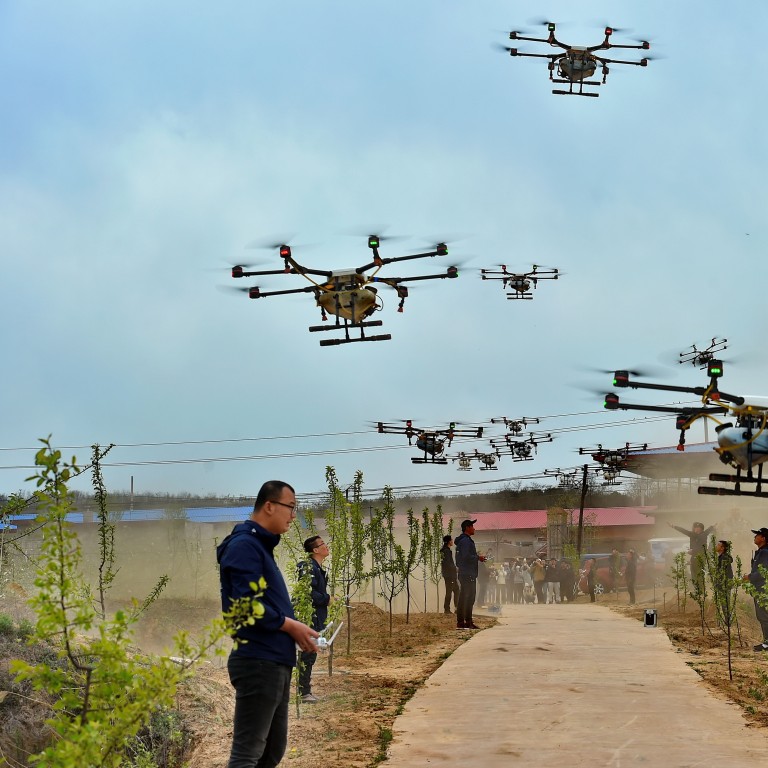 China recognises 13 new tech jobs including AI developers, e-sports players and drone pilots
While not conferring any direct financial benefit, being added to the list does signal that such professions could receive more government support in future
China's government has recognised over two dozen new jobs as official professions, signalling the country's intent to develop talent in a wide range of tech sectors from artificial intelligence (AI) to the Internet of Things to e-sports.
The Ministry of Human Resources and Social Security on Wednesday
published a list of 13 new job titles
that include professional gamers, drone pilots, robotics operators and software engineers in areas like AI, the Internet of Things (IoT), big data and cloud computing.
The new additions were approved on April 1 by three government bodies, including China's statistics bureau and the human resources ministry, following a draft notice seeking public opinions in January. It marks the first time since 2015 that authorities have included new jobs into a list of nearly 19,000 official professions in China.
While not conferring any direct financial benefit, being added to the list does signal that such professions could receive more government support. Such a list serves as a guidance for government policies and rules about creating new jobs, offering vocational training, and assessing professional skills standards, among other things.
"These 13 new occupations are mainly in the hi-tech field, which has high demand for the knowledge and skills owned by practitioners," according to a statement published by the human resources ministry.
China wants to lead the world in hi-tech industries, such as AI and robotics, under the "Made in China 2025" programme, which is designed to move the country's manufacturing industry up the value chain. Beijing's top-down approach, however, has unnerved the West which considers it state intervention and unfair play.
Since declaring AI a national strategy in 2017, Beijing has recruited technology giants including Baidu, Tencent Holdings and Alibaba Group Holding – which owns the South China Morning Post – to work on government projects in their respective fields of AI.
In terms of competitive gaming, local governments in cities like Shanghai and Hangzhou have in recent years announced their plans to become world-leading e-sports centres, efforts which have included building industrial estates and providing grants. In 2003, China recognised e-sports for the first time as an official sport overseen by its sports authority. The 2022 Asian Games will be held in Hangzhou, where e-sports will be included as an official event for the first time.
Here is a full list of the 13 new tech jobs, with descriptions of the more complex ones:
AI engineering technicians
IoT engineering technicians
Big data engineering technicians
Cloud computing engineering technicians
Digitalisation manager – people who manage corporate structure through digital platforms, among other things
Architecture modelling technicians
E-sports operators – people who organise e-sports events or produce e-sports content, among other things
E-sports players
Drone pilots – people who fly drones via remote controllers
Agricultural agents – people who analyse data and provide technical support for farmers, among other things
IoT installation commissioners
Industrial robotics operators
Industrial robotics maintenance staff