Alibaba
Get more with myNEWS
A personalised news feed of stories that matter to you
Learn more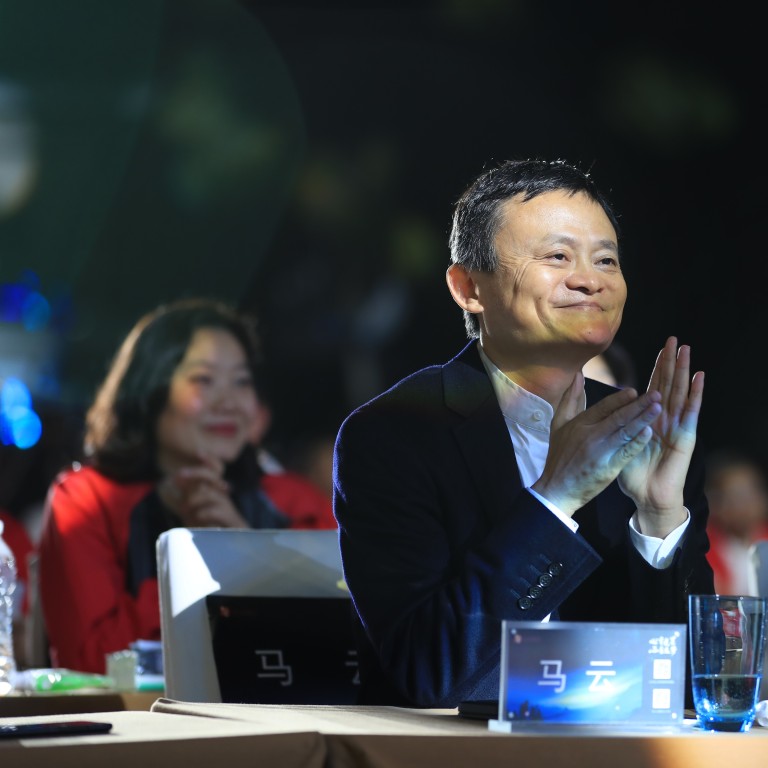 Alibaba's Jack Ma defends China's 996 schedule as tech workers protest against long working hours
There has been growing resentment among many young Chinese tech workers who feel the need to strike a better work-life balance for the sake of their health
Alibaba founder Jack Ma has come out as a vocal supporter of the gruelling working hours commonplace in China's tech and internet industry, as online protests against the so-called 996 schedule heat up.
The 996 schedule – which means working 9am to 9pm, six days a week – is "a huge blessing that many companies and employees do not have the opportunity to have," Ma said in an internal event on Thursday, according to a
transcript published
on Alibaba's official WeChat account.
"If you do not do 996 when you are young, when will you? Do you think never having to work 996 in your life is an honour to boast about?" he said.
Ma defended 996, saying such a schedule has helped Chinese tech giants like Alibaba and Tencent grow to become what they are today, drawing on his own experience of working long hours in the industry. He went on to call on his employees to dedicate themselves to the work ethic.
"If you join Alibaba, you should get ready to work 12 hours a day, otherwise why do you come to Alibaba? We do not need those who comfortably work 8 hours," he said.
Alibaba did not immediately respond to a request for further comment on Jack Ma's views.
Tech firms in China typically expect their employees to work long hours to prove their dedication. However, there has been growing resentment among many young Chinese tech workers who feel the need to strike a better work-life balance for the sake of their own health. The growing unease with long hours comes at a time when many tech firms are cutting back on benefits, bonuses and jobs as they deal with the country's worst economic slowdown in nearly three decades.
Last month, a group of software developers took to the code-hosting platform Github to protest against the 996 schedule, garnering the attention of the global tech community. Working 996 all the time means running the risk of ending up in an "intensive care unit", they said on the website, attaching a full copy of China's labour law, which prohibits more than 36 hours of overtime per month.
So far the online rebellion has attracted 211,000 "stars" on Github, spurring some Chinese web browsers to block the post.
In a new study, CB Insights found that "burnout" was the primary cause of 8 per cent of the 101 start-up failures it analysed. But Ma appears to have a different take. "If you do not pay the price, how will you gain?" he said in the meeting.
Alibaba is the parent company of the South China Morning Post.