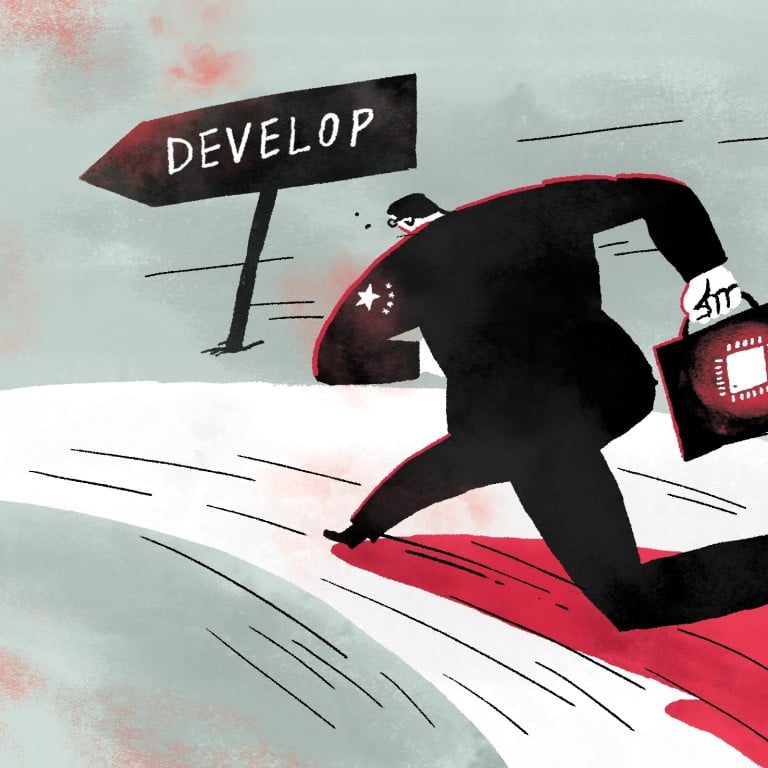 Rhetoric aside, what do China's semiconductor insiders really think about the nation's self-reliance drive?
This is the second in a series of in-depth articles examining China's efforts to build a stronger domestic semiconductor industry amid rising trade tensions
Here we look at what some of China's leading industry insiders think about the issue of whether it is better to build or buy chip technology
Joseph Xie Zhifeng relocated back to his native Shanghai in 2000 after 17 years away in the US and Singapore to join the founding team of what would become China's biggest semiconductor manufacturer.
"Pudong was still mostly farmland and the entire Zhangjiang hi-tech park was a village back in 2000," Xie said in an interview, referring to the Shanghai district where Semiconductor Manufacturing International Corp has its headquarters. "Today, the Yangtze River Delta supply chain is basically complete and only lags the leading global standard by five to 10 years."
Phenomenal transformation notwithstanding, industry veterans worry that it is a technology gap that may never be closed if China continues down the same path of importing foreign technology instead of developing its own, dooming it to dependence on friends who may become tomorrow's foes.
This mindset started with assembly lines for colour televisions, then to cars and integrated circuits, but the technology that is sold to China is often outdated and, in some cases, obsolete, according to Xie, who had stints at Intel and Chartered Semiconductor before joining SMIC, where he was vice-president when he left in 2011.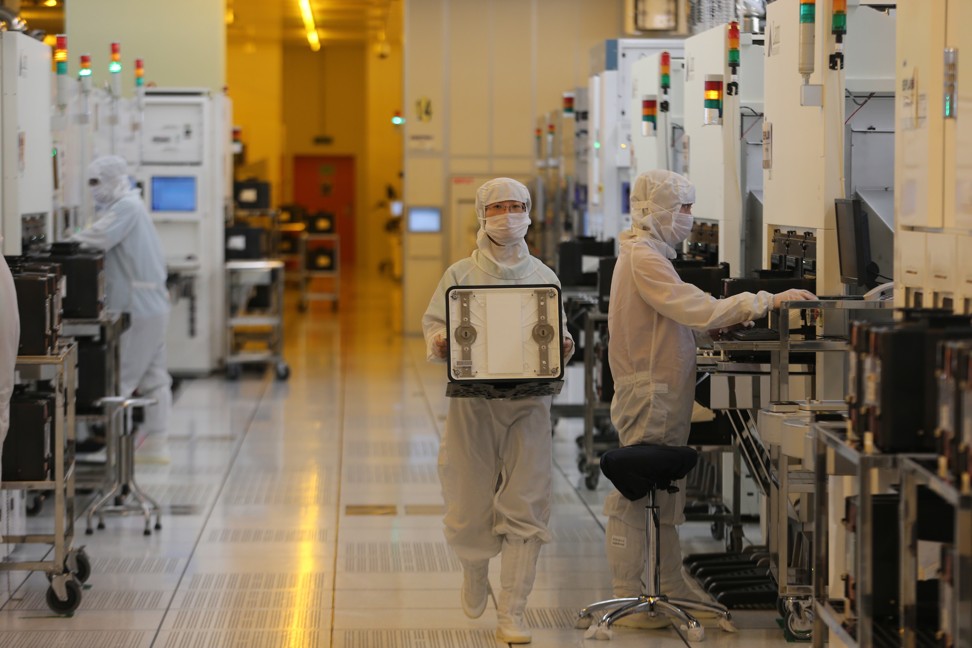 The fact that China may have had little choice of importing hi-tech know-how given how far it had fallen behind in technology and manufacturing expertise adds to the hand-wringing.
"There's a Chinese saying that even a clever housewife cannot cook a meal without rice. But in this case, we didn't just lack the rice, we didn't even have stoves, pans and other cookware," Xie said. "For a long time, such notions didn't occur to the country's top policymakers."
The year-long trade war has shown that the Trump administration is willing to block Chinese access to everything from software to semiconductors to nuclear technology to slow China's rise.
Signs that the world's two biggest economies are decoupling are sending shock waves through the global supply chain and have exposed China's dependence on American technology for key pillars of its economy.
Nowhere is this threat more evident than in semiconductors, after the US put one of China's top companies, Huawei Technologies, on a trade blacklist that prevents American companies like Intel and Qualcomm from selling it chips.
These complex, tiny devices are critical to the function of everyday consumer electronics, communications and computing products, as well as increasingly sophisticated equipment in a range of sectors, from aerospace and financial services to health care and retail. The industry is capital-intensive, however, and currently based around a complex global supply chain.
China's top leadership has redoubled efforts to channel more funds and state support into the sector in the hopes of narrowing the gap.
The clarion call came in May 2018 when President Xi Jinping met the country's top scientists and engineers and called for national self-reliance in core technologies and breakthroughs in key areas.
Xi's address came after ZTE, China's second biggest maker of telecoms network equipment, faced a crippling trade ban over breaching a US sanctions agreement on Iran and North Korea. The Shenzhen-based company had to pay up to US$1.4 billion and accept a US monitor before it was allowed to resume buying American microprocessors.
Xi's call to action sparked a flurry of activity and also rekindled a debate that has raged on and off since at least the 1990s – whether it is better to build or buy chip technology.
One common theme that emerged from the Post's interviews with chip industry executives and long-time researchers is the balance that China has to strike between the heavy investment that the industry requires and the returns that such spending may, or may not, yield.
They point out that when it comes to advanced technology, which evolves rapidly and requires heavy and repeat investment, there are no guarantees of returns.
Technology, they say, is not a problem that can be solved simply by throwing money at it, even though this can help. Very often what seems like an open highway can quite rapidly narrow and turn into a cul-de-sac.
Those in the "buy" camp, like Hao Lichao, an industry veteran with Huada Semiconductor Co, point to the futility of trying to be self-reliant in all aspects of the manufacturing process, from the specialist production equipment to design software, to advanced materials.
"It's impossible … unless we are OK with taking a huge step backwards to the micron era," Hua said. (A nanometre is three orders of magnitude smaller than a micrometer. Apple's iPhone XS runs on chips produced by the current state-of-the-art 7nm process.)
In the opposite camp is Ni Guangnan, former chief engineer of Lenovo Group and one of the most ardent proponents of self-sufficiency. His disagreements in the 1990s with then-Lenovo president Liu Chuanzhi over the company's research and development direction led to a well-documented falling out.
Now 80, Ni, one of the first batch of academicians under the Chinese Academy of Engineering, said the US-China tech war was a conflict waiting to happen.
Watch: When the US targeted Chinese semiconductors in 2018 tariffs
"I was at the Institute of Computing Technology at the Chinese Academy of Sciences when one of our tasks was to research mainframes, but the equipment was either banned for export to China or they would only sell you what matched your level," Ni said last month.
"That was when we first realised we can only rely on our own hard work when it comes to autonomy in key technology."
There are no short cuts in technology, and this has been borne out by the divergent fortunes of his one-time employer Lenovo, and Huawei.
In a keynote speech in December 2018 in Beijing, Ni used the story of the "hare and the tortoise" to refer to the two companies, respectively, noting that Huawei's decades-long investment in research and development has paid off, with its valuation close to 50 times that of Lenovo.
In an interview in September last year, Liu Chuanzhi gave an account of Lenovo's reluctance to get into chip development back then.
"It may take many years of investment to start generating returns and it is very easy to make the wrong decisions," he said. "For a company with only one billion yuan (US$140 million) of profit, we lacked the stamina to splurge US$2 billion on developing chips."
Ni conceded in an interview that there was "no need to reinvent the wheel" and duplicate what others had done, except if there were only one or two suppliers in a particular technology that could be vulnerable to being monopolised and used against China. In those cases, China has to assess the risk and decide whether to invest in developing the technology on its own, he said.
Even within the domestic industry, China should ensure that there are multiple suppliers so the country isn't yoked to the fortunes of any particular company, Ni said.
"We must learn from the lesson of being held in a chokehold," said Ni, who wears a Huawei smartwatch. "There should be no wishful thinking that the other would let go. We must act immediately to fill in the blanks in core technology."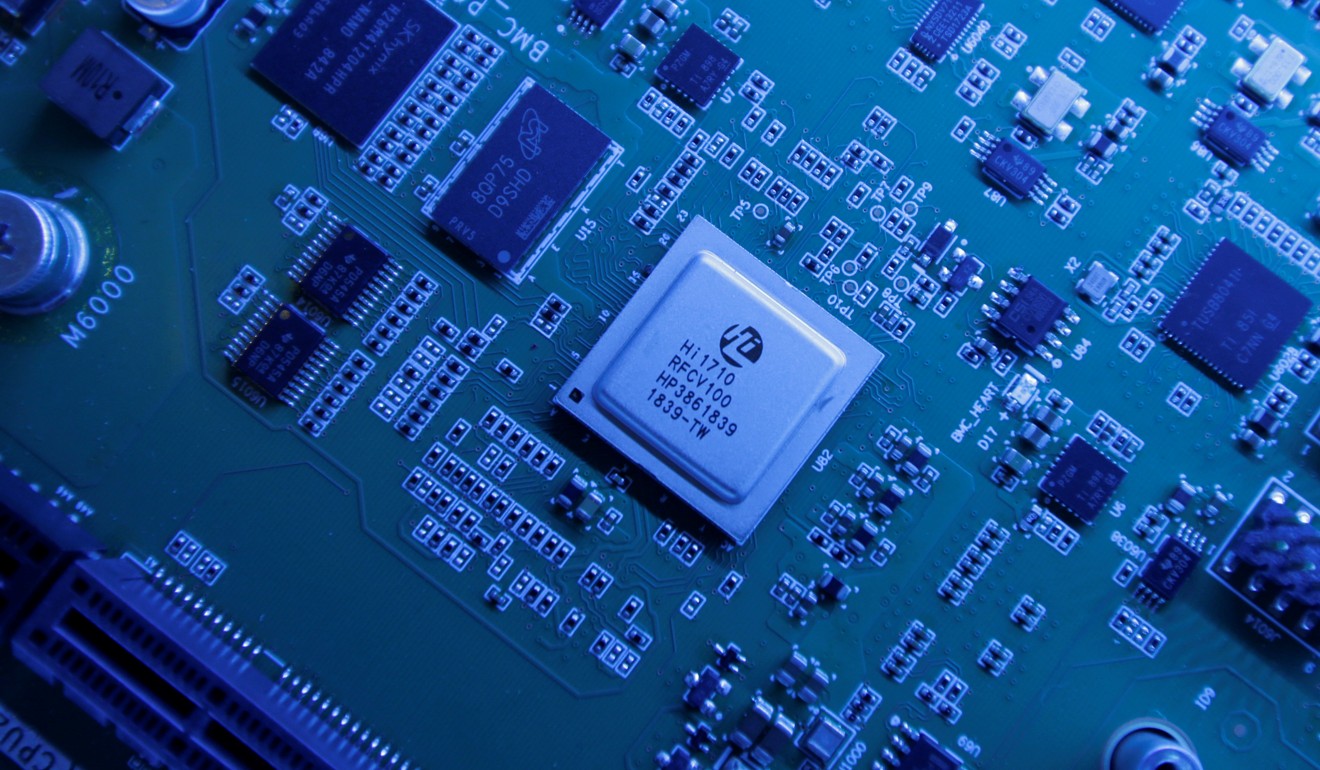 Asked which are the weaker links in China's self-reliance drive, Ni pointed to areas such as operating systems and electronic design automation.
There is, however, an inherent contradiction to having multiple suppliers in the semiconductor industry because the heavy investment and high technical expertise required would, over time, weed out weaker players.
"The most advanced tech has become a VIP club among very few players as it requires timely delivery and a group of loyal clients," SMIC co-chief executive Zhao Haijun said at a chip conference in Shanghai this week. "SMIC aims to be one of the top two players, as only the first two can benefit, while the biggest win is saved for the No 1."
Most industry insiders interviewed agreed that China needed to step up investment in the semiconductor sector.
Xie, the former SMIC vice-president, said the current expenditure level was a drop in the ocean compared with global industry leaders like Intel, which spends US$13 billion a year on R&D.
That compares with the 140 billion yuan (US$19.5 billion) in the 13th Five-Year Plan that runs through 2016 to 2020 and the 200 billion yuan that the state-backed China Integrated Circuit Industry Investment Fund is raising.
"Without matching the investment levels, it's hard to believe we can close the gap in technology," Xie said.
It is not all gloomy though.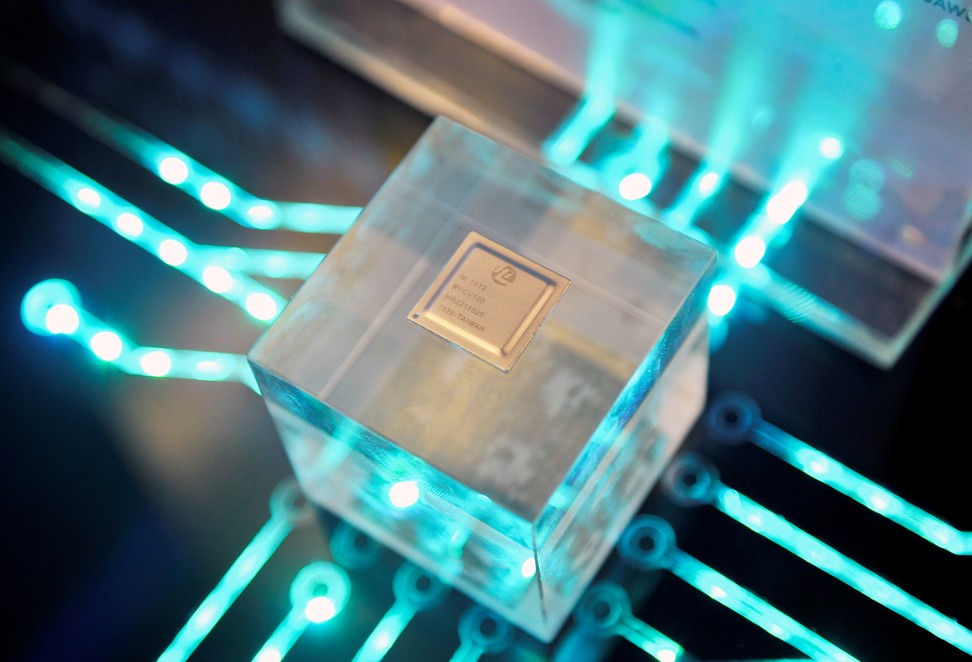 Some in the industry point out that China is now in a better position in terms of its industrial base, economic strength and quality of basic research and development.
The launch of a technology innovation board, called the Star Market, on the Shanghai Stock Exchange is aimed at attracting private capital into funding hi-tech ventures.
"China's industry watchdog has stepped up its efforts to support the development of chips over the past two years," said Wayne Dai, founder and chief executive of chip design services company VeriSilicon. The new Shanghai tech board also "offers an excellent fundraising platform to attract more and more talented entrepreneurs".
Dai predicts that China will enter a "golden decade" for chip development, with the country producing 40 per cent of the chips that it needs by the end of the decade, up from 14 per cent now.
And with the coming roll-out of 5G ultra-fast telecoms networks expected to jump-start the use of artificial intelligence applications and autonomous driving, Chinese companies "are standing on the same starting line for once and not playing catch-up," said Wang Shijiang, deputy secretary general of the China Semiconductor Industry Association and director at the state-backed CCID think tank. "The industry needs a bit of time and confidence."
For many in the industry, a return to normal – cooperation and division of labour – would be a welcome relief. However, few people actually believe this is likely.
Instead, a gradual decoupling looks more probable, with ramifications for global supply chains for years to come.
"The global supply chain of semiconductors is interconnected," said Hao at Huada Semiconductor. "If everyone ganged up on the US, the chip industry in the US would be doomed too."
The first part in this series examined how China squandered an early lead in semiconductor development.