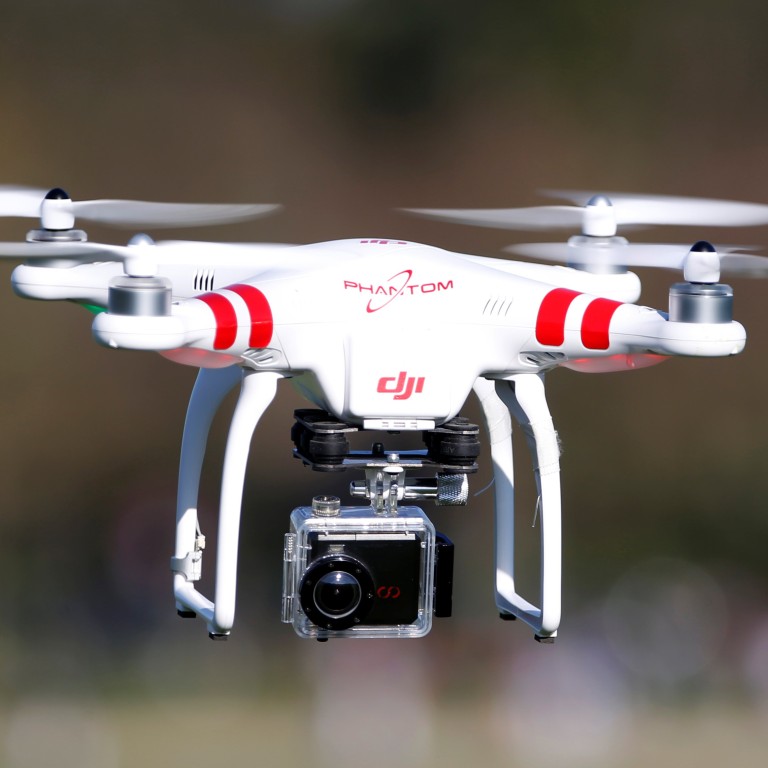 US said to be planning to halt nearly 1,000 civilian drones over concerns of China spying
A US Interior Department spokesperson said a review of its drone program, which uses devices made at least partially in China, is ongoing
Department staff have voiced concerns that taking the fleet out of action will cost the government significant time and money
The US Interior Department is said to be planning to halt its civilian drone program, one of the government's largest, over concerns about devices being made at least partially in China.
The department plans to ground nearly 1,000 drones after concluding there is too high a risk that they could be used by Chinese government for spying, according to a report from the Financial Times citing two people familiar with the plans.
US Secretary of the Interior David Bernhardt has not yet signed off on a policy but people briefed on his thinking say he is planning to pull the fleet from action, with exceptions made for emergencies such as fighting wildfires and training, the Times reported.
A department spokesperson said the review is ongoing and drones manufactured in China or containing Chinese components remain grounded except for emergency use, according to the report.
Department staff have voiced concerns that taking the fleet out of action will cost the government significant time and money, according to documents seen by the Times, which also showed that staff at various agencies have protested against the proposals.
Shenzhen-based DJI, which made 121 of the drones in the US Interior Department's civilian drone fleet, is probably the biggest name affected by the planned ban. The company has faced increasing scrutiny amid trade tensions between the US and China, with the Trump administration voicing concerns that its drones could be sending sensitive surveillance data back to China.
The Chinese drone maker said in a statement that while it had not seen the new policy, it looked forward to reviewing findings of the department's review of its drone program "given the lack of credible evidence to support a broad country of origin restriction on drone technology".
"DJI drones continue to be among the industry's most safe, secure and trusted drone platforms," the company said in a statement. "We urge policymakers and industry stakeholders to come together to create clear standards that will give commercial and government drone operators the assurance they need to confidently evaluate drone technology no matter where it is made."