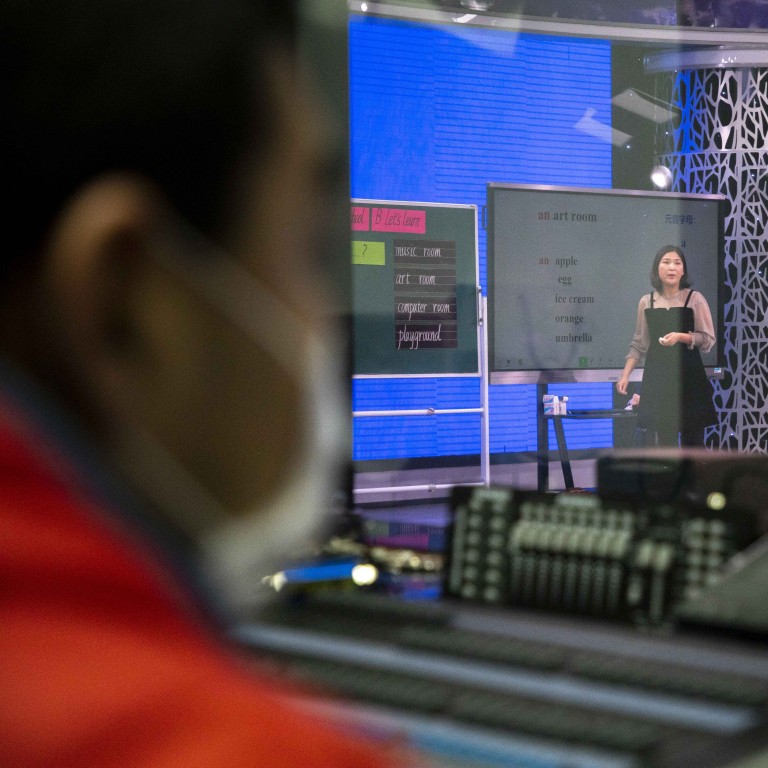 China's online education drive to boost demand for PCs, tablets, 5G and cloud services, says IDC
Livestreams powered by next-generation 5G networks and cloud-based learning platforms are also expected to become more mainstream
PCs, tablets, 5G-powered live streams, and cloud platforms are all expected to see more demand from the education sector in China, with the coronavirus outbreak accelerating a digital shift, according to a report from research firm IDC China.
The hardware market, including tablets, smartphones and PCs, will see a surge in demand from schools and parents, to cover younger students and those from lower-tier cities and regions, according to the IDC report released on Monday.
Livestreams powered by next-generation 5G networks and cloud-based learning platforms are also expected to become more mainstream even as the pandemic gradually subsides, says IDC.
"The novel coronavirus pandemic was an important test of China's education system – its deployment [of new tech] and responsiveness. It has resulted in more of a focus on smart hardware, software services, and online education," said Su Hong, an IDC research manager specialising in the consumer market.
China's Ministry of Education announced on January 27 it was postponing the start of the spring semester due to the novel coronavirus outbreak, posing a challenge to a sector which has 276 million students, including 189 million K12 students and 38.3 million college students according to data as of 2018.
China's for-profit education companies are also struggling to recruit students and offer high-quality offline training amid the health crisis.
China in February asked schools to use online education platforms to allow teaching and learning at home via recordings, live streaming, and cloud-based learning platforms. The national cloud learning platform launched by the Ministry of Education on February 17 provides learning materials for primary to senior high schools and enables up to 50 million students to use the platform at the same time.
Tech giants Tencent Holdings and Alibaba Group Holding have offered free tools like Tencent Classroom and DingTalk to help schools. Education companies such as New Oriental and Squirrel AI also stopped their offline teaching and transferred all classes to online platforms since January.
The digital push has increased demand for smooth internet connections and smart hardware. China's three major telecom carriers – China Mobile, China Unicom, and China Telecom – have all increased the number of servers and bandwidth. Meanwhile, China's roll-out of commercial 5G networks is also expected to benefit the online education sector.
As the pandemic eases, IDC predicts an online-to-offline education model to emerge, allowing students to get the benefits of both teaching methods.
Sign up now and get a 10% discount (original price US$400) off the China AI Report 2020 by SCMP Research. Learn about the AI ambitions of Alibaba, Baidu & JD.com through our in-depth case studies, and explore new applications of AI across industries. The report also includes exclusive access to webinars to interact with C-level executives from leading China AI companies (via live Q&A sessions). Offer valid until 31 May 2020.