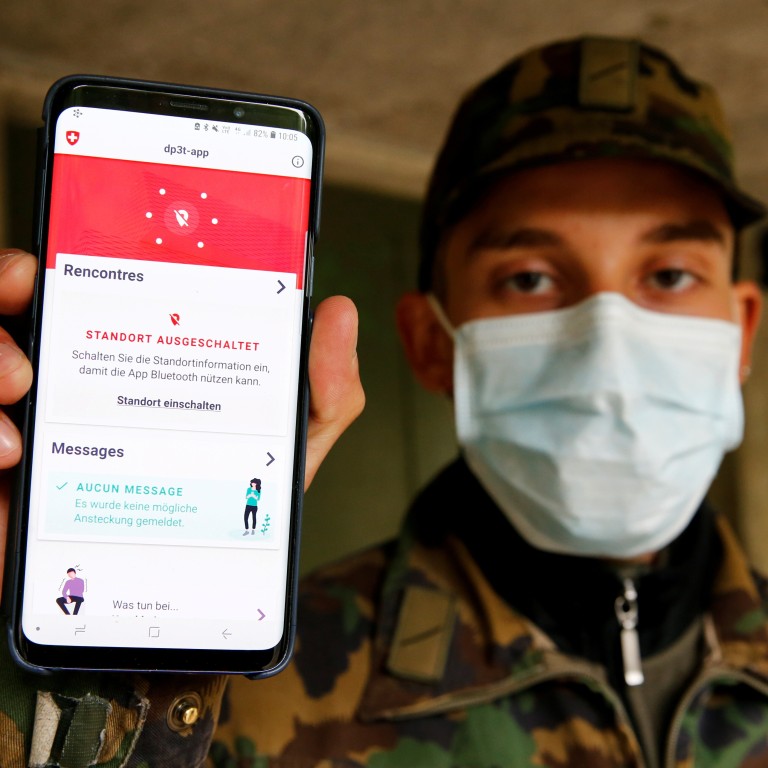 Inside China Tech: Privacy vs urgency in Covid-19 contact tracing
Smartphones now have the power to streamline contact tracing, but governments are using this to tackle the coronavirus pandemic in very different ways
China's start-up ecosystem is rising up the ranks, while several tech firms launched new initiatives to help street stalls and small businesses this week
Good morning, this is Melissa Zhu from the SCMP tech desk in Hong Kong rounding up some of our key stories from the week.
In the past, contact tracing was done through in-person interviews with medical professionals. Now smartphones have the power to streamline and automate that process, making it a plausible way to help tackle the global coronavirus pandemic that has sickened millions and brought the world economy to its knees.
The one problem? Data privacy.
Our reporters Josh Ye, Coco Feng and Yujie Xue worked with the POLITICO team to compare the very different approaches developed by China and the West to tackle this dilemma in
an in-depth analysis
.
China, hit first by the disease, has been quick to experiment with digital contact tracing. It enlisted domestic tech giants to build
QR-code-based quarantine apps
during the early stages of the outbreak, collecting a vast swathe of user data – including location – in the meantime.
In contrast, the approach to contact tracing inside the privacy-conscious US has been fragmented and slow to launch, with no national programme in place and every state left to decide whether, or how, to pursue the technology.
That means that by default, the closest thing to a unified US approach has been the initiative that
Apple
and
Google
announced in April and
launched last month
, which provides technical tools that health authorities can use to design apps that detect when people have been in close proximity to others who have tested positive with the virus.
Read more about how governments have been implementing contact tracing:
Start-up / upstart?
China is climbing up the ranks when it comes to its start-up ecosystem, which rose from 27th last year to 14th place this year in a report by StartupBlink, an Israeli-Swiss start-up ecosystem map and research centre.
Beijing, which came in as the top city for start-ups in Asia, climbed from 17th to No 6 globally while Shanghai jumped from 31st to 10th globally. Hong Kong was the only Chinese city in the top 100 to see a drop, falling from 28th to 36th due to "geopolitical turmoil",
Tracy Qu reported
.
StartupBlink said the rankings were compiled by algorithms that looked at the quantity, quality, and business environment of start-ups.
"In the long run, China is the only country other than the US that can directly contend for global entrepreneurial leadership," the report said. However, it can only do that by "opening its internet and reducing geopolitical tensions", it added.
Wondering which countries were rated the top globally for start-ups? Read the full article to find out:
Kindling the flame
Chinese Premier Li Keqiang's description of street stalls and small businesses as the "fire" of China's economy on Monday has sparked a wave of initiatives from major tech companies to help smaller retailers recover from the impact of the coronavirus pandemic,
Jane Zhang reports
.
WeChat
announced in a post on its platform on Tuesday that it was launching a new "fire" plan to support the digital transformation of small and medium-sized businesses and offer them subsidies, business guidance and marketing support.
The same day, e-commerce platform
JD.com
launched "Spark", an economic support plan for SMEs, stall owners and shopkeepers. Under the plan, JD.com will source about 50 billion yuan (US$7 billion) worth of quality goods, and provide each small shop with a 100,000 yuan interest-free loan to stock these items, it said in a blog post.
Electronics retailer
Suning
also said it would support street vendors in night markets by offering them free storage via its 10,000 freezers in Carrefour and Suning convenience stores across the country. The company will also let these vendors use its live-streaming platform for free to sell their goods and provide low-interest loans of up to 2 billion yuan in total, it said in a press release.
Last but not least, check out our
latest podcast
, where Deputy Technology Editor Gareth Nicholson discusses whether online services are set to take over the post-Covid-19 world. Until next week!