Huawei
Get more with myNEWS
A personalised news feed of stories that matter to you
Learn more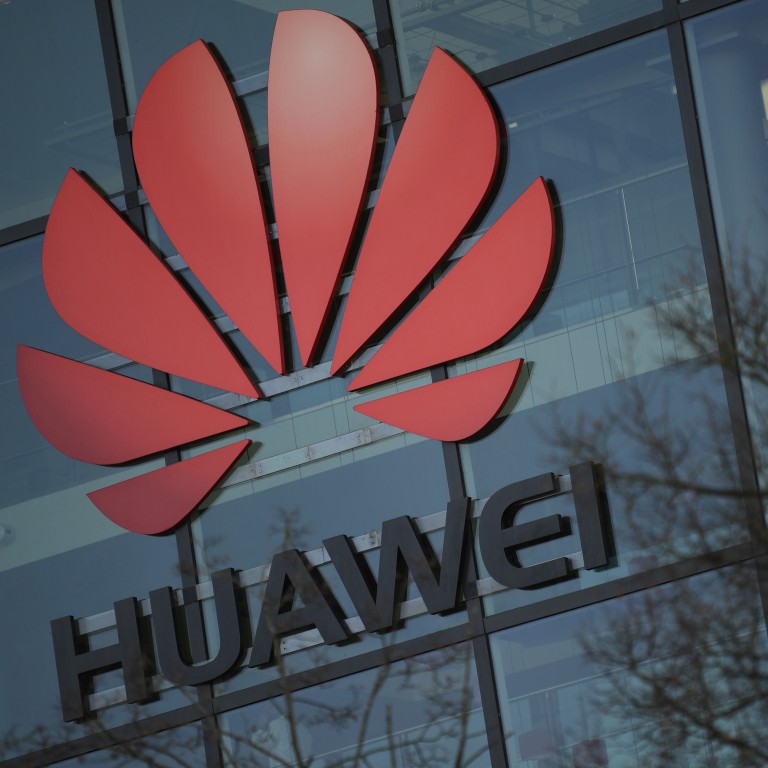 China's Huawei extends UK ad campaign to sway public opinion ahead of 5G security review
In January, the British government decided to allow Huawei to play a role in the country's 5G roll out, but would limit its market share to 35 per cent
In May, the US slapped significant new sanctions on Huawei to plug a loophole that allowed it access to American semiconductor manufacturing technology
Huawei Technologies said it will extend its UK advertising campaign until at least July to try to preserve its role in the country's 5G network roll out, arguing that it meets the stated requirements for higher security standards, a more resilient network, and more diversified supply chain.
The campaign, spearheaded by an open letter to the public published as full page ads in national media, comes amid a fresh review of the Chinese company's role in Britain's 5G networks launched by the UK National Cyber Security Centre (NCSC).
"Huawei grew up in the UK. We've been here for 20 years and were integral in building the 3G and 4G networks we all use every day," Huawei vice-president Victor Zhang is quoted saying in the letter. "Today's letter underlines Huawei's ongoing commitment to improving connectivity for everyone in the UK."
In January, the British government decided to allow Huawei to play a role in the country's 5G roll out, but would limit its market share to 35 per cent and keep the Chinese gear out of the most sensitive parts of the network.
However, the NCSC review – which comes amid deteriorating diplomatic relations since the coronavirus outbreak in January – could possibly lead to a reversal of that decision and see the government ban use of Huawei's 5G network gear.
"The decision came out of an 18-month review … The heart of the policy has not changed," said Edward Brewster, communications director for Huawei UK. "I believe the UK government and carriers would take a fact and evidence-based approach."
Huawei entered the UK market in 2001 and signed a deal to upgrade BT's copper broadband service in 2005, seen as a breakthrough in its operations there.
As a part of its ad campaign, Huawei is highlighting its commitment to the UK where the company employs 1,600 staff, providing "fast, reliable connections … creating jobs and training the engineers of tomorrow".
The NCSC is expected to submit its report in the coming weeks after its new review but some observers are warning of the risks of an outright ban on Huawei.
"Based on discussions with three of the four operators, it is our estimate that a partial, or full restriction on the use of Huawei could result in a delay to 5G roll-out of between 18 and 24 months," said London-based technology research firm Assembly Research.
"A full restriction would also see operators face additional and significant unforeseen spend on replacing equipment and leave the resilience of the supply chain effectively dependent on only two vendors with a loss in competition that has driven technological progress," it said.
Vodafone Group, the world's second-biggest mobile operator, has warned that Britain's desire to lead in 5G will face a big setback if telecom operators are forced to spend time and money replacing existing network equipment.
London has come under renewed pressure from the Trump Administration to exclude Huawei from 5G. Washington sees the Chinese tech giant as a national security risk because of its alleged links to the Chinese government, but the company has repeatedly denied any such links.
In May, the US slapped significant new sanctions on Huawei to plug a loophole that allowed it access to American semiconductor manufacturing technology. In May last year Washington added Huawei to its Entity List, which banned it from using American technology without a licence.
The coronavirus pandemic has increased political pressure on the UK to be less dependent on China. Ties between the two nations have become even more strained after Beijing announced it would directly impose new national security laws on Hong Kong, which Britain handed back to China in 1997.
This article appeared in the South China Morning Post print edition as: Huawei extends UK ad campaignpush to sway opinion ahead of 5Gsecurity review