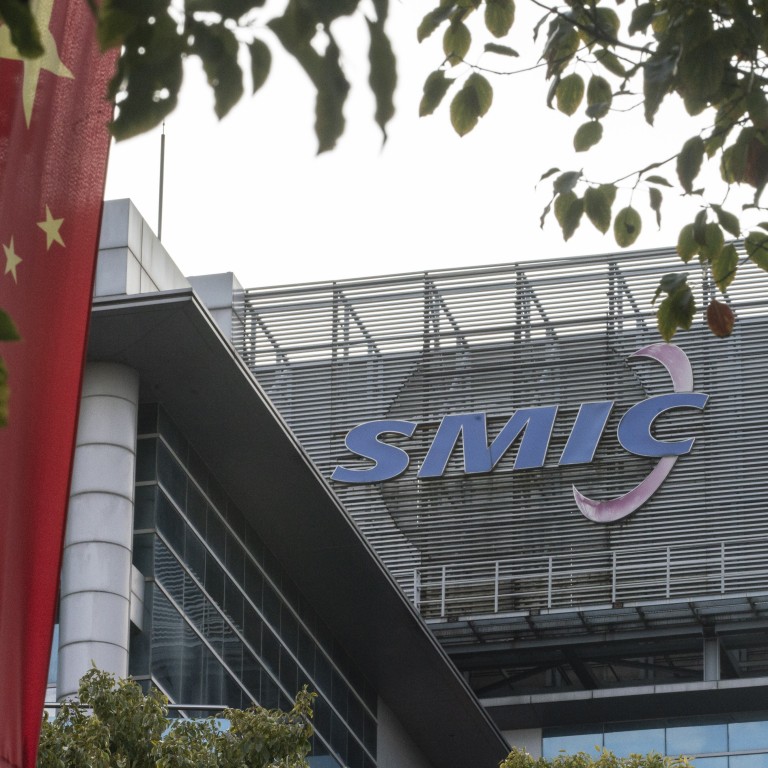 French think tank calls for united front with US to control semiconductor technology transfers to Chinese military
The think tank's report comes at a time when the EU is being forced to readjust its strategic position and look to the Asia Pacific for its future development
Report's author says it is still too early to predict whether the US grip on semiconductor tech transfer to China will be loosened under Joe Biden
The European Union should create a united front with the US to tighten control of the transfer of semiconductor technologies to China that could be used to advance weapons developed by the Chinese military, according to the recommendation from a French think tank.
"The military end-use of semiconductor technology is a serious issue from the perspective of peace in East Asia," Institut Montaigne, a Paris-based public policy think tank, said in the report issued on Thursday.
"There should be a shared recognition among allied countries that maintaining a technology gap with China is in the interest of international security," said the report, which was written by Mathieu Duchâtel, director of the Asia programme at Institut Montaigne.
The policy recommendations are emblematic of shared concerns among Western countries that semiconductor technologies could be harnessed to advance weapon systems as a more powerful China grows increasingly assertive in territorial disputes with neighbours.
Last month, the US Commerce Department added about 60 Chinese companies, including chip maker SMIC and China's top drone maker DJI, to a blacklist of firms with alleged ties to the People's Liberation Army (PLA).
The Paris-based think tank's recommendations come at a time when the EU is being forced to readjust its strategic position and look to the Asia Pacific for its future development, especially after US standing in the region has taken a hit over President Donald Trump's poor handling of the Covid-19 crisis and now a new impeachment trial for inciting riots at the US capitol.
Duchâtel said EU control of technology transfer to China and good EU-China trading relations were not "mutually exclusive".
"It is actually possible to have both," he said in a phone interview with the Post, pointing to examples in the automobile industry where the EU's control of technology transfer has not derailed relations.
Europe should also strengthen screening of foreign investment in its tech sector and scale back education and research cooperation with China in the field of microelectronics if it was seen as having potential to enhance the capacity of military end users in China. However, Duchâtel said the difficulties lie in distinguishing between civilian and military end users of a specific technology, and "diversion is always possible".
The report also called for building a mechanism for dialogue between the EU and the US during the first months of the Biden administration to address technology transfers to China on the basis of "common political purpose."
It said the US, which is a clear leader in upstream and other lucrative sectors of the semiconductor industry like EDA tools, should do a better job of regaining the trust of its former wartime allies in the EU. Many in the EU semiconductor industry are sceptical about US intentions behind its restrictive licensing policies, fearing they are on the losing end of a US power game.
"I think there is some degree of distrust in Europe with regard to the aims of the American tech transfer control policy," Duchâtel said. "That's because in the past, in transatlantic relations, there were examples where European companies were denied export licencing [approval], then American competitors just took over."
"Many actors think US restrictions are commercially motivated rather than serving the US interest in power competition with China," the report said. "Cooperation … should [help] address the suspicion in the European industry that US export controls targeting China also aim at strengthening US firms vis-à-vis their European competitors."
If adopted, Duchâtel said the report's policy recommendations would add to the difficulties facing the Chinese semiconductor sector amid a growing technology blockade from the west.
"Controls over tech transfers are the obstacle on which Chinese policies will have the least effect," he said in the report.
The report gave credit to China's efforts to develop a more robust semiconductor industry, with Shanghai-based SMIC and Huawei Technologies Co's HiSilicon chip design unit vaulting into the top 10 list of global wafer foundries and fabless companies respectively.
Nevertheless, the report concluded that China's ambitions in semiconductors could be clipped despite Beijing's policy incentives such as tax cuts and easy access to capital markets.
It presented three principal weaknesses on the Chinese side: foreign obstacles to accessing technology; lack of human resources; and a rigid economic system that does not allow optimal allocation of resources and fails to take full advantage of China's market scale.
As the trade war between China and US morphed into a tech war centred around semiconductors, China has been galvanised to offer more incentives to turbocharge development of a semiconductor industry less dependent on foreign technology.
With the world looking for hints of foreign policy direction under the new US administration, Duchâtel said it was still too early to predict whether the US grip on semiconductor technology transfer to China will be loosened under Joe Biden.